Def jammin'
The legendary rapper known as Nas spits lyrics from new and classic tunes during his performance at Amos' Southend on July 29.
Paint ball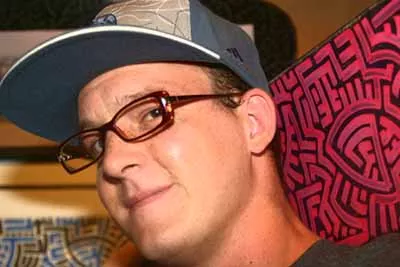 Artist Stefan Domagalski displays some of his work in the retail shop Black Sheep last Friday at the South End gallery crawl.
Dance, dance revolution
A Japanese dancer entertains the crowd at the Bon Odori '08 (aka the Japanese Dance Festival), which hit Uptown's Wachovia Atrium Aug. 2.
He so horny
A member of the Q.C.-based jazz/funk band Audioform blows out sounds on Aug. 2 at the Charlotte Funk Festival.