It's the most wonderful time of the year ... to be a gamer! With the holiday shopping season in full swing, video game developers and production companies are opening the floodgates, crowding shelves with must-have mega-sequels and hot new titles to excite the fanatic hordes of hardcore and casual gamers alike. When it comes to gifts, video games offer up options for all age groups — so I've taken the liberty of suggesting a few titles across multiple platforms that should appeal to the gamer(s) in your life, young or old.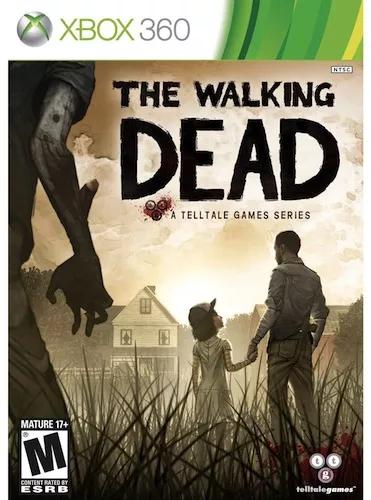 The Walking Dead
Available On: Playstation 3 | Xbox 360 | Microsoft Windows | Mac OS X | iOS
Based on Robert Kirkman's The Walking Dead comic book series and AMC's hit television show, this episodic point-and-click adventure game follows university professor Lee Everett, who helps rescue and care for Clementine, a young girl alone in the face of a zombie apocalypse. Unlike other zombie-based games like Left 4 Dead, Dead Island and Dead Rising, The Walking Dead is more focused on developing characters and story and less on action. While the game was originally released as a five-episode series with monthly releases as digital downloads for Microsoft Windows, Mac OS X, Xbox 360 and PlayStation 3 systems, Telltale Games have recently provided a disc-based release of the game for Xbox 360 and Playstation 3, after the release of the fifth and final episode.
Halo 4
Available On: Xbox 360
343 Industries' first-person shooter Halo 4 is the first installment in a new trilogy of Halo games known as The Reclaimer Trilogy. The story begins four years after the ending of Halo 3 with the player assuming the role of enigmatic Master Chief, a cybernetic super-soldier. As with previous installments in the franchise, Master Chief battles the Covenant, an alien species hellbent on ruling the galaxy. This time, Master Chief must also confront ancient warriors of the Forerunner Empire known as the Prometheans.
Diablo III
Available On: Microsoft Windows | Mac OS X
Diablo III is the latest installment in Blizzard Entertainment's hack-and-slash fantasy series. This popular dungeon crawler puts the player in the middle of an epic, age-old battle between the human race and the Prime Evils, demons who are led by Diablo, the series' villain. Created by the folks behind World of Warcraft and StarCraft, Diablo III takes place 20 years after the events of Diablo II and features Necromancers, Wizards, Witch Doctors, Barbarians, Demon Hunters and all kinds of bad-ass characters to wage war with.
New Super Mario Bros. U
Available On: Wii U
In this latest Super Mario adventure, Bowser and his army of dim-witted minions invade Princess Peach's castle. The King of Koopa uses a giant mechanical arm to toss Mario, Luigi and Toad far, far away from the Mushroom Kingdom. Mario and company must now travel across an all-new land and make their way back to the princess's castle in order to save Peach from certain doom. Like previous Super Mario games, the objective is to reach the goal flag at the end of each level while avoiding enemies and environmental hazards.
Classic elements such as Fire and Ice Flowers and Yoshis are back, along with brand new power-ups, such as a Flying Squirrel suit that allows players to glide long distances and cling to the sides of the walls.
Call of Duty: Black Ops II
Available On: Playstation 3 | Xbox 360 | Microsoft Windows | Wii U
Black Ops II is the first game in the Call of Duty franchise to feature future warfare technology and present branching mission and storyline elements driven by player choice. The single-player campaign features two different stories: the first set from 1986 to 1989 during the final years of the Cold War, and the other set in 2025 during an all-new second Cold War. The hero of Call of Duty: Black Ops, Alex Mason, returns as the protagonist in the '80s Cold War segment while the 2025 future war storyline features Mason's son David and involves a new Cold War between China and the United States. This era of "post-modern warfare" is defined by remote-controlled robots, drones, cyber-terrorism and other futuristic technologies.
LEGO The Lord of the Rings: The Video Game
Available On: Playstation 3 | Xbox 360 | Microsoft Windows | Nintendo Wii
After exploring the worlds of Star Wars, Indiana Jones, Harry Potter, Pirates of the Caribbean and DC's Superhero Universe, LEGO transforms J.R.R Tolkien's Middle-earth saga into a brick-and-block playground.
The game takes players through the epic story events, re-imagined with the slapstick humor and endless variety of block-based puzzle-solving. It also features music and voices from the all three films while offering new features such as the ability to explore Middle-earth in an open-world mode. Players can also wield the mystical power of the Palantír, as well as collect and use a variety of weapons and magical items, including the Light of Eärendil, Elven rope, swords, axes and bows.
PlayStation All-Stars Battle Royale
Available On: Playstation 3 | Playstation Vita
This is one game that lives up to its name. This superb, fun game gathers an impressive roster of PlayStation characters, including God of War's Kratos, Uncharted's Nathan Drake, Little Big Planet's Sackboy and Parappa the Rapper. In the style of Nintendo's Super Smash Bros., one to four players can battle simultaneously at home or online, utilizing weapons and power-ups to best their foes.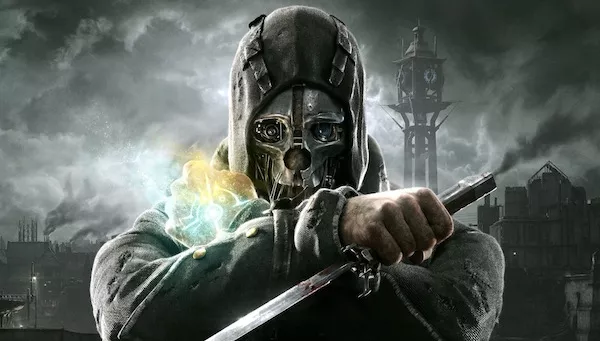 Dishonored
Available On: Playstation 3 | Xbox 360 | Microsoft Windows
Developed by Arkane Studios and published by Bethesda Softworks, Dishonored is set in the plague-ridden city of Dunwall. The player assumes control of Corvo Attano, a bad-ass bodyguard to the city's Empress. Attano is framed for her murder and forced to become an assassin, seeking revenge on those who have conspired against him. Much like Bethesda's other role-playing games Fallout and The Elder Scrolls, Dishonored is played from a first-person perspective, challenging the player to successfully complete a series of assassination missions — all of which can be handled in a variety of ways, with an emphasis on player choice. Like it quick and dirty? Tip-toe behind your enemy and slice his throat with a dagger or snuff him out silently with wire. Those looking for more creative kills can design elaborate Rube Goldberg-esque death machines, luring their victims into traps with grisly results. Several well-known actors provide voice work for the game, including Susan Sarandon, Carrie Fisher, Brad Dourif, Lena Headey and Chloë Grace Moretz. Tell me you're not compelled to play a game where you're a bad-ass ninja assassin with magic spells and crazy weapons ... AND Carrie Fisher is involved!
(Console Me, Creative Loafing's new electronic gaming column, consists of previews, reviews and commentary penned by Charlotte writer Adam Frazier, a regular contributor to CL and the websites Geeks of Doom and Hollywood News.)