We're rapidly approaching the end of 2014 and you know what that means — you're about to be bombarded with holiday music, commercial jingles and your drunk Uncle rambling about Obama beside you at your family dinner. Great news — you can skip all that with a simple pair of earbuds, and instead, listen to some homegrown hip-hop straight outta Charlotte. Show your out-of-town hipster cousin how you rep your city and put him on to some dope new music he probably hasn't heard yet. Here's five of the best new releases: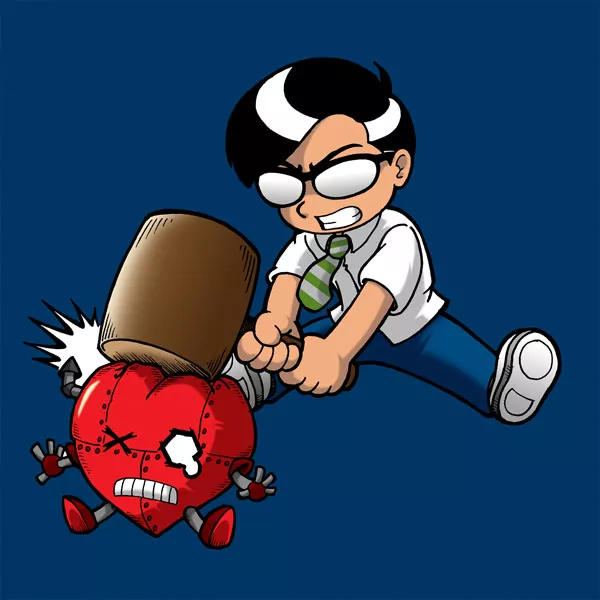 Mikal Khill — The Snuggle Is Real
If you didn't know, Charlotte is home to a rapper who's a pretty big deal on the Nerdcore scene. Mikal Khill has toured the entire country numerous times, and he just released his fourth solo album, The Snuggle Is Real. Yes, this is an album that talks about feelings, but there's nothing soft about its aggressive wordplay and lyrical dexterity. Khill has assembled a cast of Nerdcore all-stars for guest appearances, with at least one accompanying him on each song and they tackle a variety of subjects together.
On "Challenge Your Audience," Khill and MC Frontalot discuss the importance of content and making people think. (My god, I hope rappers will listen.) On "Summertime Sadness," Khill and Adam Warrock hilariously explore all they hate about summer over guitar and horns that sound like they were played live in the studio. The moody standout track, "Outsiders," features Mega Ran and Khill rapping about how they don't fit in anywhere they go in the hip-hop community, but if this album proves one thing, it's without a doubt these guys can go lyrically head-to-head with heavy hitters well beyond whatever niche they find themselves placed in.
The Snuggle is Real is available for download at mikalkhill.bandcamp.com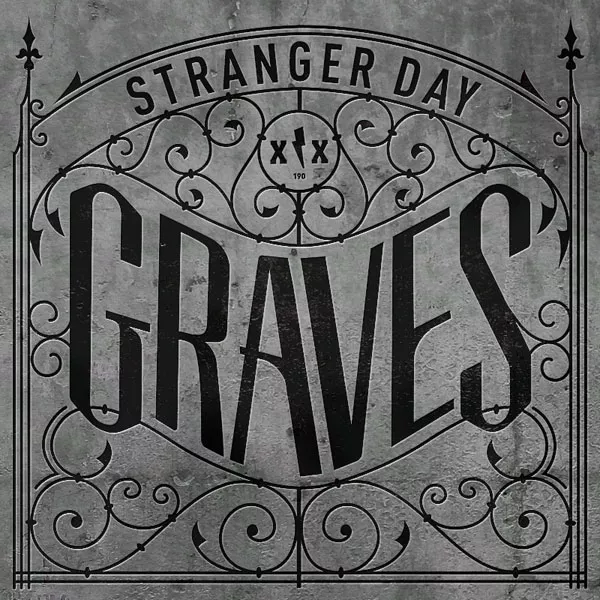 Stranger Day — Graves
Graves, which dropped back in September, is a musical walk through the life of Stranger Day aka Shane Coble: Permanent Vacationer, certified bad ass and Charlottean to the core. This album is so damn Charlotte, it's got Scott Weaver on it playing trumpet. There's a song named after your favorite old-school ride at Carowinds, and on "Sea full of Lions" he echoes many people's feelings about this city: "I love where I'm from, but why do I stay in town? Cause I hate this fuckin' city, but I love who I'm around." Tracks contain both 808s and blues guitar riffs, because this is the South and that's how we roll.
The guests on this album do a tremendous job, from the haunting vocals of Ally Hoffman on "Razor Blades" to grimey-as-ever Little Bull Lee on "God Shaped Hole," but it's Coble who's most magnetic with his autobiographical steez. "I am not a product, no I am a process," he reminds us, and this glimpse into his process provides us with his best work to date.
You can stream Graves in its entirety at soundcloud.com/strangerday.
Stereoloud — Meat and Potatoes
Stereoloud's Meat and Potatoes, released on Nov. 25, is the follow-up to last summer's Rocket Fuel, which brings us back down to Earth with a heaping helping of dopeness and a positive vibe. There's even an ode to optimism, "Optimist Prime." And the track called "Bitter" turns out to be a throwback to "Sittin' on Chrome" by Masta Ace, which is definitely happy to me. Maybe the Detroit-natives-turned-Charlotteans are in a better mood when temperatures drop.
Beats by DJ Ray are fresh, but nostalgic, with hard bass lines and multi-layered instruments, topped with a faint, but unmistakable pop and hiss. They're true to the album's title: substantial, plus warm and comforting. MC Exactly sinks his teeth right into them, bouncing back and forth on each side of the line between intricate lyrical confessional and breathless rhyming frenzy. You could probably listen to every day for a month and still catch something new. What I'm saying is, you're definitely gonna want seconds.
Available for download at stereoloud.bandcamp.com.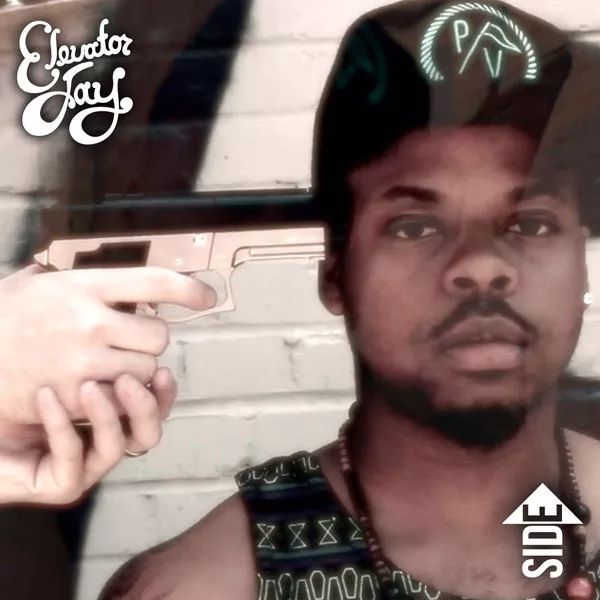 Elevator Jay — Side E
Elevator Jay's latest project, Side E, is a five-song EP that's also the soundtrack to a short film by the same name created for the skate and music blog, WhyelFiles. Here, Jay gets all versatile and leaves behind his usual smoothed-out vocals to take on a grittier voice over beats reminiscent of the militant golden-era sound. He's still lyrically wise beyond his 24 years, though, with songs inspired by flashbacks from west Charlotte, nightmares of Hurricane Hugo and the good ol' American dream in its current abysmal state.
You can listen to Side E in its entirety at soundcloud.com/elevator-jay.
[image-]
N'Dangr Species — Night Terrors
On Halloween, N'Dangr Species dropped Night Terrors, a seven-track collaboration with Outside Records artist Roel Funcken. Funcken fused future bass and dubstep rhythms to create the futuristic soundscape MCs Maf Maddix and Luse Kanz rhyme over. The result sounds like something fused together in a mad scientist's studio. While there's plenty of electronic songs with people rapping over them, they normally lack the lyrical prowess of N'Dangr Species, who flip between interstellar prolific and street braggadocio rhymes intermittently. It's visionary and it sounds great in my speakers. I'm interested to see how it translates live.
Stream Night Terrors at soundcloud.com/outsiderecordings.