From Black Lives Matter to mass shootings around the country, Filtered III photo contest finalist Lauren Hager describes her cover-worthy winning photo, "Synonymous," with words that can be applied to just about anything in life.
Lauren Hager's "Synonymous"
"Be cautious of the fear culture that's happening," she says. "We should be cautious of what people are saying and what's going on around us and be a part of the dialog."
"Synonymous" was chosen by the staff of Creative Loafing from numerous entries sent in by numerous photographers. (Thanks to everyone that took the time to submit their work, by the way!)
Hager, 30, is a Charlotte native who first studied photography at Northwest School of the Arts. After high school, the digital revolution came about and Hager shied away from photography for nearly a decade.
"I had no ambitions for 10 years," she says, until a friend inspired her to pick up her camera again, regardless of the format. "Now, I shoot everything all the time. I have no other idea of how to interact with daily life other than taking photos. I don't try to make money or make anyone happy. I just do it for fun and for purpose — for art."
Hager prefers black and white photography because "that's the way I learned and how I fell in love with it."
Her winning photo was taken on Dec. 9, 2014, at the intersection of Trade and Tryon Streets in Charlotte during protests of the police shooting Michael Brown in Missouri.
"I wanted to be there so people could see what was happening," Hager says. "I went to take photos of the demonstration — people laid in the street to signify the amount of time that Brown's body was left in the streets. The people standing in the middle was significant to say, 'Not all of us are going to end up like that.'
(Thanks to the sponsors of the third annual Filtered Photo Contest. In addition to being featured on the cover, this year's winner receives a $100 gift card to Basil Thai, a $50 gift card to Revolution Ale House and a $50 gift card to Clean Juice. The runner-up receives a $50 gift card to Whole Foods.)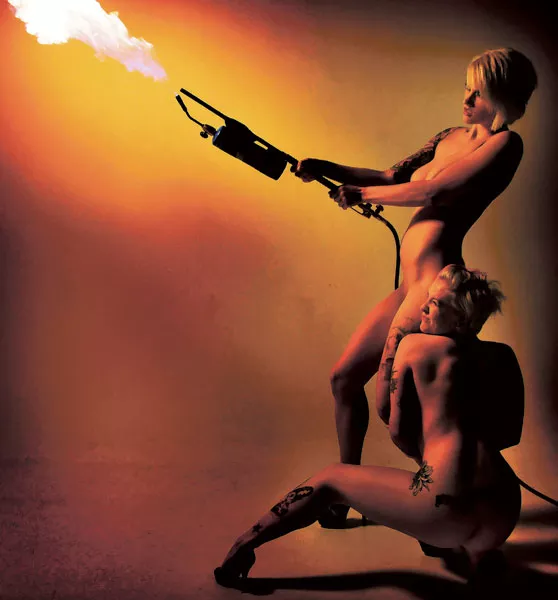 Runner Up: Jim McGuire's "Pyro Pussy"
Chuck Kleven's "Avvelenati da pizza"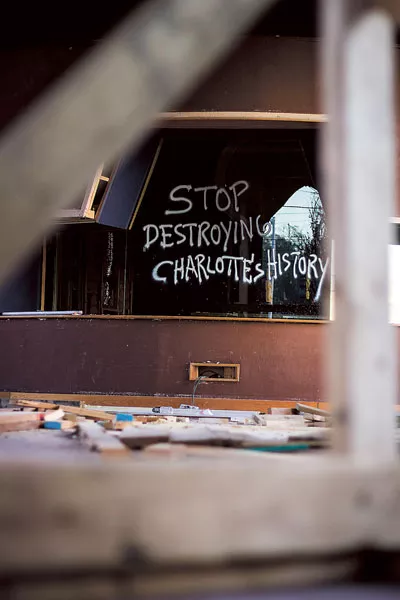 What should you be more cautious about than destroying Charlotte History? Photo by Kim Casanova
Demi Fedur's "A Cultural Institution"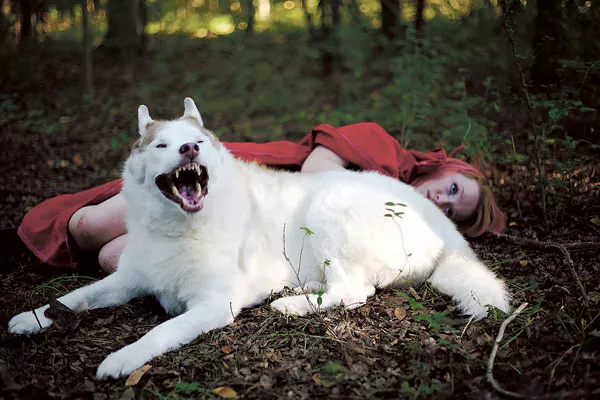 Lindsey Pressley's "Caution of the Big Bad Wolf"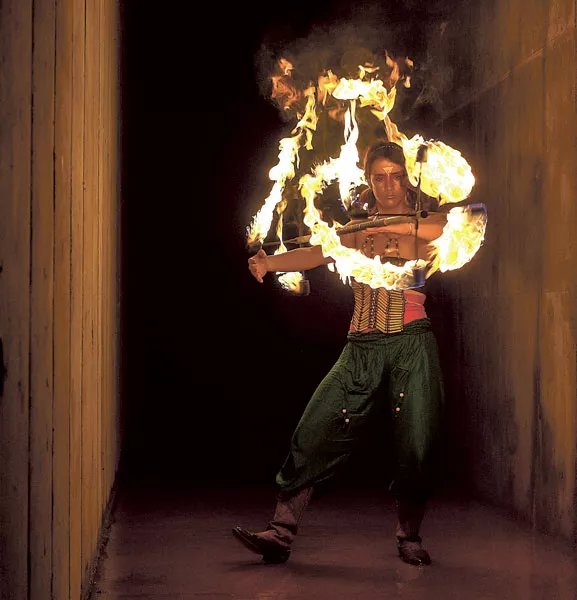 Moose Cooper's "Blending"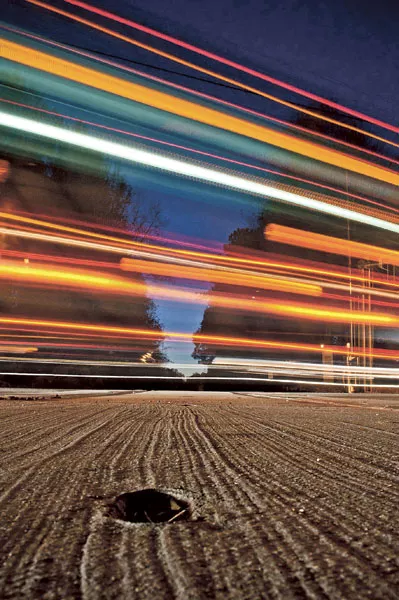 Josh Cannon's "Train-Tracked"