Get a movie pass to see a special screening of I Am Number Four.
When: Thursday, Feb. 17 @ 7 pm.

Location: AMC Northlake
Stop by The Saloon on Wednesday, Feb. 16, at noon and get a pass, as well as a $10-off lunch coupon, which can be applied to your next visit (purchase must be $25 or more)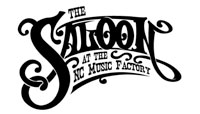 The Saloon (in the NC Music Factory)
935 N. Graham Street
Charlotte, NC 28206
Each pass admits two guests. One pass per person. Please note that movie seating is first come, first served.