Cooler weather always makes for a more enjoyable music festival — the tunes just go over better when you're not drenched in sweat and worried about your next bottle of water. Whether you're sticking around Charlotte for a day-long event or taking a road trip for a long weekend, these are our picks for the 10 best events the region is offering this fall:
HOPSCOTCH MUSIC FESTIVAL
DATE: Sept. 5-7
LOCATION: Downtown Raleigh
TICKETS: $40-$180
PERFORMERS: Spiritualized, the Breeders (doing Last Splash), John Cale, Kurt Vile & the Violators, Future Islands, Califone, Local Natives, Sleep, Matmos, Pig Destroyer
OUR THOUGHTS: Hopscotch emerged in 2010 as a go-to national festival for adventurous music listeners, and that hasn't changed since. The three-day wall-to-wall music fest (175 bands!) is not only pedestrian-friendly, it's definitely locals-friendly. And why not? Festival-goer highlights always include some memorable day party or transcendent off-the-beaten-path performance to go with the more standard Flaming Lips theatrics or Public Enemy and Guided By Voices reunions. (Read more here.)
IF YOU ONLY SEE ONE BAND...: It's hard to believe that 15 years ago they played Tremont Music Hall, but Spiritualized's blissed-out live show — replete with narco-bred sonic drones, gospel choirs and stunning light show — has only grown in status since the band's Ladies and Gentlemen We Are Floating In Space heyday. That's partly due to a scarcity of gigs in the 2000s after the songwriting fuel of drugs and a related rare liver disease nearly killed Jason Pierce. But our recommendation here also has something to do with the venue. If previous Hopscotch festivals are a good yardstick, there's something magic about a live gig under warm night skies in downtown Raleigh's City Plaza — and Spiritualized should provide the perfect soundtrack.
MORE INFO: www.hopscotchmusicfest.com
— John Schacht
GOD SAVE THE QUEEN CITY
DATE: Sept. 14, 4 p.m.
LOCATION: Chop Shop, Charlotte
TICKETS: $15
PERFORMERS: Futurebirds, Jessica Lea Mayfield, Lee Bains III & The Glory Fires, Hiss Golden Messenger, Temperance League, Benji Hughes, The Loudermilks, more
OUR THOUGHTS: For its third year, local printer/concert promoter Ink Floyd is presenting its strongest event yet. Instead of trying to fill two days like last year, organizers narrowed it down to one stellar lineup featuring plenty of locals to complement the national talent.
DON'T MISS: It's tough to narrow it down to just one, but I'm going to say Jessica Lea Mayfield. Her mellow, emotional style is a tough sell against a day of high-energy performances, but if there's anyone to draw quick attention through vocals alone, it's her.
MORE INFO: www.chopshopnoda.com
— Jeff Hahne
MUSIC MIDTOWN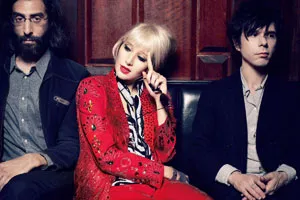 Dan Martensen
Yeah Yeah Yeahs
DATE: Sept. 20-21
LOCATION: Piedmont Park, Atlanta, Ga.
TICKETS: $50 (Friday-only pass); $110 (two-day pass)
PERFORMERS: Red Hot Chili Peppers, Journey, Queens of the Stone Age, Yeah Yeah Yeahs, Phoenix, Weezer, Kendrick Lamar, Tegan and Sara, The Black Lips, more
OUR THOUGHTS: This fest plays it safe, padding its 22-band lineup with perennial money magnets like the Red Hot Chili Peppers and Journey. But respected indie acts like The Black Lips help round out a roster of mostly known entities. You're not likely to discover anything new, but if you want to go hear songs you already know you like played live, Music Midtown's got you covered. Just make sure to book your hotel early.
IF YOU ONLY SEE ONE BAND...: The Yeah Yeah Yeahs. Ten years after the release of "Maps," the New York trio of rockers still brings a bottled-lighting sort of energy to the stage. Longtime fans are split over whether the band's 2013 release, Mosquito, is up to its usual standard of hair-raising excellence. But as far as the stage show is concerned, the question is moot; Karen O remains one of the most captivating and charismatic front-persons working today. The YYYs have never found time to swing through Charlotte, so Atlanta might be the nearest opportunity to catch them. Trust us, it's worth the drive.
MORE INFO: www.musicmidtown.com
— Rachel Bailey
---
Download our ROAD TRIP! map here.
---
TOMORROWWORLD2013
DATE: Sept. 27-29
LOCATION: Chattahoochee Hills, Ga.
TICKETS: General admission $347; VIP $847
PERFORMERS: Armin Van Buuren, Benny Benassi, Cajmere (Green Velvet), Calvin Harris, Damian Lazarus, Dubfire, Delta Heavy, Pete Tong, Laidback Luke, Rusko, more
CAMPING: General admission + camping $397; VIP + camping $927
OUR THOUGHTS: For its inaugural year, TomorrowWorld will host some of the most talented, forward-thinking and pioneering artists in the rolling hills right outside out Atlanta. We're giving this festival the nickname of "Splenda." It's made from Tomorrowland, so it tastes like Tomorrowland (and has a third less calories). (Read more here.)
DON'T MISS: Classically trained as a cellist, vocalist, and pianist, Breach, known to his postmaster as Ben Westbeech, has had a phenomenal 2013. His track "Jack," released on Dirtybird Records, was premiered by TomorrowWorld acts Claude VonStroke and Justin Martin at the label's showcase in Miami this past March. In the audience was another TomorrowWorld act, Laidback Luke, who went on to play the track on the main stage of Ultra Music Festival a day later. The second after hearing the lyrics, "I want your body/Everybody wants your body /So let's jack," crowds have been known to start shouting the lyrics and acting them out rather suggestively. For a jackin' good time, don't miss Breach performing Saturday, Sept. 28.
MORE INFO: www.tomorrowworld.com
— Brittany Gaston
WIDE OPEN BLUEGRASS FESTIVAL
DATE: Sept. 27-28
LOCATION: Red Hat Amphitheater, Raleigh
TICKETS: $30-$70 (one day); $100-$140 (two-day packages)
PERFORMERS: Steve Martin and the Steep Canyon Rangers featuring Edie Brickell, The Infamous Stringdusters, Punch Brothers, Béla Fleck, more
ALSO: Part of a massive street festival including the 24th International Bluegrass Music Awards, a whole hog barbecue championship and a dance tent.
OUR THOUGHTS: Missed MerleFest this year? Here's your next chance to see some of the finest bluegrass musicians in concert — part of it's free, but the best acts are saved for the two Red Hat Amphitheater shows.
DON'T MISS: Sure, there are plenty of great acts to see, but a once-in-a-lifetime collaboration with Alison Krauss, Del McCoury, Sam Bush, Béla Fleck, Tony Rice, Jerry Douglas and Mark Schatz has to top the list. You never know what they'll play, but you can rest assured that it's gonna sound great and give each performer plenty of time to shine.
MORE INFO: www.wideopenbluegrass.com
— Hahne
WEENIE ROAST
DATE: Sept. 28
LOCATION: Verizon Wireless Amphitheatre, Charlotte
TICKETS: $24.50-$62.35
PERFORMERS: 30 Seconds to Mars, Sublime with Rome, Awolnation, Sick Puppies, Filter, Manchester Orchestra, Leogun, Matrimony, Langhorne Slim, more
OUR THOUGHTS: 106.5 The End's Weenie Roast returned last year after a brief hiatus. While that day was a bit of a '90s rock nostalgia-fest (The Offspring, Garbage, Eve 6, etc.), this year definitely aims for sonic diversity.
DON'T MISS: I saw plenty of Facebook friends complimenting Leogun's last Charlotte performance at the Double Door Inn, many posting, "Don't miss them the next time they're in town!" Well, here's your chance to see the band's brand of straight-up rock 'n' roll.
MORE INFO: www.1065.com/pages/WeenieRoast13/
— Hahne
A3C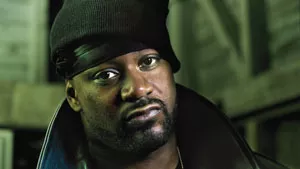 DATE: Oct. 2-6
LOCATION: Atlanta, Ga.
TICKETS: $50-$75
PERFORMERS: Ghostface Killah, Too Short, 9th Wonder, Pharoahe Monch, Chuck Inglish, Jean Grae, Rapsody, more
ALSO: Film screenings, competitions and showcases
OUR THOUGHTS: All 3 Coasts takes over Atlanta for perhaps the biggest annual festival in American hip-hop. It's five days of hundreds of performances, panel discussions, product demos and a film festival, but what separates it from other hip-hop festivals is the immediacy between fan and artist: Catch up with Fashawn by the truffle fries cart, or kick it with Jean Grae in the ladies room.
DON'T MISS: While the masses will head for the Dungeon Family or Wu Tang stages, do yourself a favor and catch the lesser-known Wordsworth, a lyrically agile rapper with a wicked imagination and sense of humor. Near-legendary freestyles on Lyricist Lounge helped solidify his fanbase and yield appearances on ATCQ, Black Star and Masta Ace albums. Six full-length releases of his own later, he's still a verbal monster, with an insight born of fatherhood, failed relationships and that rarest of all things: a successful underground career.
MORE INFO: www.a3cfestival.com
— Emiene Wright
LATIN AMERICAN FESTIVAL
DATE: Oct. 13, noon to 8 p.m.
LOCATION: Symphony Park at SouthPark Mall, Charlotte
TICKETS: $5
PERFORMERS: Julieta Venegas, No Te Va Gustar, Monsieur Periné, Swing Original Monks, Orquesta K'Che
ALSO: Children's activities, authentic handcrafts, traditional dance, visual arts demonstrations and international cuisine
OUR THOUGHTS: Mexican American megastar Julieta Venegas headlines "Charlotte's signature cultural event," now in its 23rd year. Complimenting Venegas' broad-based pop appeal is the cutting-edge pan-culturalism of Uruguay's NTVG. Festival proceeds benefit the Latin American Coalition and the Latin American Women's Association.
DON'T MISS: No Te Va Gustar's name means "You're not going to like it" in Spanish, but audiences throughout the Americas couldn't disagree more. Drawing on punk, tango, cosmopolitan reggae, Spanish-style ska and traditional Uruguayan candombe and murga, NTVG crafts sharp dynamic rock with surging horns and solid harmonies. Inspired by alternative Argentine acts like Los Fabulosos Cadillacs, NTVG also suggest the cream of alt-rock royalty like The Clash, R.E.M. and punkabilly pioneers X. With influences spanning Uruguay to the U.S.A., NTVG's potent mix of south-of-the-border and el norte is quintessential all-American music.
MORE INFO: www.latinamericancoalition.org/festivallatinoamericano
— Pat Moran
SOUTHERN GROUND FESTIVAL
DATE: Oct. 19-20
LOCATION: Blackbaud Stadium, Charleston, S.C.
TICKETS: $149-$199
PERFORMERS: Zac Brown Band, Willie Nelson, Band of Horses, Natalie Maines, The Head and the Heart, Kacey Musgraves, Dawes, Trombone Shorty & Orleans Avenue, more
OUR THOUGHTS: Zac Brown may be coming to Charlotte this fall, but the 3rd annual Southern Ground Festival may be the only place you're gonna see Willie Nelson, Natalie Maines, The Head and the Heart and Trombone Shorty. It's two days of solid music that's not as Southern or country as you might expect it to be.
DON'T MISS: Natalie Maines may be most familiar for her work with the Dixie Chicks, but her new solo album proves there's a lot more to her than country rhythms. Fans may be clamoring for a Chicks reunion, but she's strong enough on her own to keep those needs at bay for now.
MORE INFO: www.southerngroundfestival.com
— Hahne
MOUNTAIN OASIS ELECTRONIC MUSIC SUMMIT
DATE: Oct. 25-27
LOCATION: Asheville, N.C.
TICKETS: $199.50 weekend passes
PERFORMERS: Nine Inch Nails, Bassnectar, Pretty Lights, Neutral Milk Hotel, Animal Collective, How to Destroy Angels, Gary Numan, Zola Jesus and more.
ALSO: Panel discussions, installations and more.
OUR THOUGHTS: Expectations are high for this inaugural event taking place over the Halloween weekend, which used to be occupied by MoogFest (since moved to spring 2014). Topped off by performances of a reunited Nine Inch Nails and Neutral Milk Hotel, there's plenty of electronic-based music to go around — Moog-ed or not.
DON'T MISS: Nine Inch Nails is always a must-see, but Neutral Milk's first tour in nearly 15 years is clearly the draw here.
MORE INFO: www.mountainoasisfestival.com
— Hahne