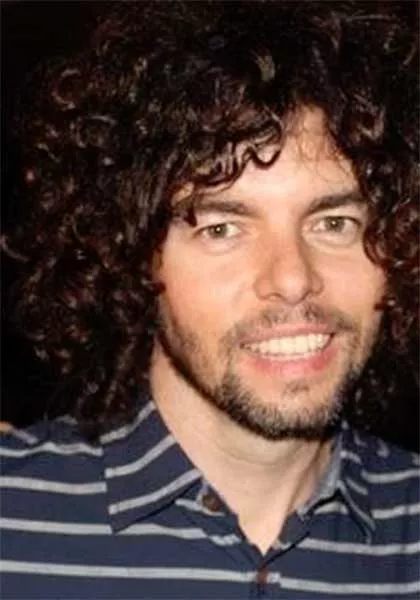 From the Hard-hitting avant-noise math rock he played with Calabi Yau to the Brazilian rhythms he's experimented with in more recent projects, drummer Davey Backburn is among Charlotte's more wide-open and inventive musicians. His latest band is Chócala, which makes its live debut at Petra's in Plaza Midwood Thursday, Feb. 2, at 9 p.m. The band — Blackburn with singer and percussionist Claudio Ortiz and his sister, singer Liza Ortiz, along with saxophonist Michael Anderson — will be sharing a bill with Charlotte acts Modern Primitives and El Malpais. We caught up with Blackburn recently for a chat about his circuitous path to Latin rhythms via noisy rock, and to find out what's new in his world.
Creative Loafing: You were playing with Patabamba last year when CL did a feature on the band. How did Chócala come about?
Blackburn: It's sort of a continuation of some aspects of Patabamba, but in a direction that I feel the three of us — Claudio, Liza and myself — wanted to go in. After the lineup and name change, Michael Anderson from Snagglepuss joined us.
So what different direction was that?
A little bit more avant-garde and experimental, but also not being afraid to take influences and different things from other genres and other places in the world. And adding a little bit more of my own personal music that I've been working on, and also Liza's personal songs.
Somewhere between Calabi Yau and Patabamba, maybe?
Well, Calabi Yau was more avant-garde, math, noise, whatever — and I incorporate a little bit of that, just by virtue of being open-minded about all kinds of music. But in Chócala, I still want to concentrate on playing Latin beats, and just putting my swing on it.
When did you start getting into Latin music?
I've always liked it and felt a certain affinity for it, just because of the rhythmic feel of the music. And when I was in college I got into Fania Records and Hector Lavoe, and those kinds of artists. But it was when I finally got into capoeira — the Afro-Brazilian martial arts — that I really got into the Brazilian music part of it. The greatest appeal of capoeira for me was the music. So I started performing out and playing that kind of music a lot, especially when a capoeira mestre came here [Mestre Esquilo], and we started making music together and actually did an album together [Toque O Tambor].
You had an earlier band, Moenda, that explored Latin music, too, right?
Yes, and we took a lot of different rhythms and incorporated it into the music, making it... I don't want to say complicated, because that stuff is already very complicated on its own, but more of a noise and avant-garde thing.
Had you listened to the compilations of old Peruvian psychedelic music that came out several years ago?
You mean like Chicha? Oh yeah, yeah. That was a major influence on Patabamba. That kind of stuff really resonates with me — those rhythms that are just different from anything here, and they change from region to region all across South America. There's all kinds of music from that part of the world to kind of experience and make my own. I mean, everything we do in Chócala, for instance, with the exception of some covers, are our own interpretations, and even the covers are adapted to the way we play.
What covers do you do?
We do a La Yegros cover, "Viene de Mi," a record on the ZZK label out of South America that we did in Patabamba as well, but it's a lot different now that we have saxophone.
Aside from those projects, what else have you been up to?
I've been working on a solo project for about three years now that's about to be released — two EPs that incorporate a lot of people in Charlotte who have touched my life and who have relevance in some of these songs. People like Liza and Claudio of Patabamba, and a lot of other people, like Hope Nicholls [Fetchin' Bones, Snagglepuss], Andy the Doorbum, and the capoeira mestre I did the album with. It's called Curiosidades de Bombrile, which in Portuguese means the curiosities of Bombrile.
I feel fortunate to be able to play with so many great musicians, from Bo, who I've been playing with for a long time, to Claudio and Liza, who are just really excellent people.