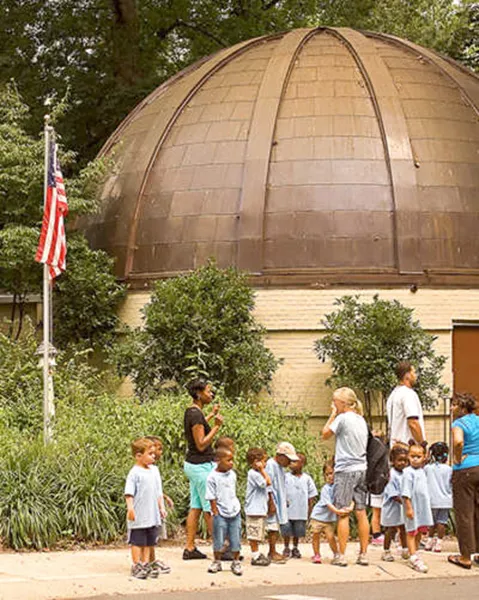 Charlotte A. Kelly Planetarium
You're here with your bestie who just loves the golf. You, on the other hand, don't know Jordan Spieth from Arnold Palmer (he's the guy who invented that ice-tea mixture).
No worries. While your friend, lover or whatever is following those little white balls around Quail Hollow, we have some ideas of stuff you can do. In fact, your friend can do it with you after a day at the links.
Take a walk, have a glass of wine, give yourself the spa treatment, go see a movie, shop, eat Japanese food, commune with Waldo — just chill. It'll all be over soon enough.
To help ease the trauma of having to spend the week in Charlotte with a bazillion golf fans, CL's Pat Moran, Dana Vindigni and Mark Kemp suggest...
FREEDOM PARK
What: Take a hike
Where: 1900 East Boulevard, between Dilworth and Myers Park
How: "Golf is a good walk spoiled," goes the well-known quip. So skip the golf and stroll through this 98-acre park. Hiking trails ring a seven-acre lake and lead to the Discovery Place Nature Museum. Instead of following star golfers around the course, follow real stars as they course across the night sky at the museum's Charlotte A. Kelly Planetarium.
Deets: nature.discoveryplace.org
THE SALT PAD
What: Breathe easy, snort salt
Where: 1600 East Woodlawn Rd., Ste. 310
How: An afternoon on the links could drive anyone to huffing bath salts, but that's not what we're talking about. The Salt Pad in South Charlotte features salt therapy, also called halotherapy. Breathing salt air reduces respiratory inflammation and strengthens the immune system by increasing negative ions. Who knew? Well, the ancient Greeks, for one, and the first salt therapy resort was opened in a Polish salt mine in 1839.
Deets: thesaltpad.com
REGAL BALLANTYNE VILLAGE THEATER
What: Catch an art flick
Where: 14815 Ballantyne Village Way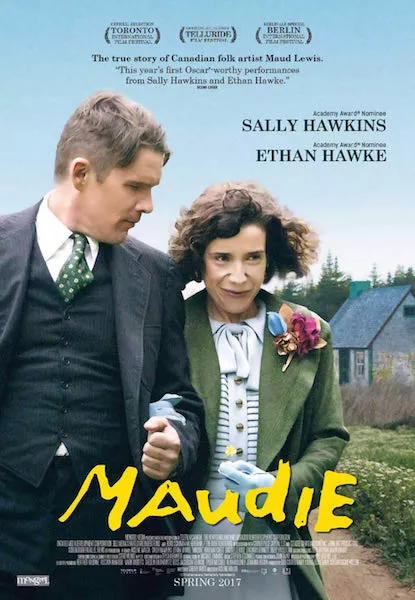 How: Even the slowest-moving art film is faster-paced than a round of golf. Don't take our word for it. Compare the two. Quit following Phil Mickelson around Quail Hollow and duck into the Regal Ballantyne Village Theater. No ordinary multiplex, the RBVT specializes in indie and artsy flicks that cinema chains usually skip -- like Maudie, playing now. You can even get wine, beer or sushi while you read the subtitles. Well, not in Maudie. It's in English.
Deets: ballantynevillage.com
GRAPE AND AGAVE
What: Get drunk in a swank tequila and wine bar
Where: 11318 North Community House Rd.
How: After a long day of slaying the courses, unwind with some well-deserved booze. Brimming with comfy leather couches, a sweet little backyard and a sultry lounge space, this is a great spot to lay down your clubs.
Deets: 980-585-2584; grapeandagave.com
BAKU
What: Eat stylish Japanese food, but don't get caught wearing sweatpants.
Where: 4515 Sharon Rd.
How: Throw on your designer jeans and enjoy some hip Asian cuisine. This boutique restaurant offers tapas-styled small plates, sexy cocktails and a chic, fun atmosphere, for when you're done with the PGA for the day.
Deets: 704-817-7173; baku-resturant.com
BLACKLION
What: You're here with a friend who likes golf but you don't. Get a jump on your holiday shopping!
Where: 10635 Park Rd.
How: Just go. Seriously, where else are you going to find hand-crafted, "made in Amurica" Elvis ornaments for your "Jungle Room" tree?
Deets: 704-541-1148; www.blacklion.com
CALVARY CHURCH
What: Find God - if you can!
Where: 5801 Pineville-Matthews Road
How: The gospel of prosperity is alive and kicking in this tiara-shaped megachurch that dwarfs the countryside like Castle Black in Game of Thrones. Finding God here is like Where's Waldo. Is He in the lavish worship service, or in the lawsuit that alleges that the church discriminates against children with disabilities? You know what they say: The devil's in the details.
Deets: calvarychurch.com