Brandi Carlile is sitting outside a Burlington, Vt., coffee shop. It's the same town where she opened her solo tour nearly one year ago to the day. It's a nice moment of reflection after a hectic morning. Finally recovering from a cold that forced the cancellation of a concert in Morgantown, W.Va., the previous night, Carlile was sidetracked this day by a faulty alternator on her tour bus.
"We were stuck on a really remote Vermont highway for hours," she says. "Our bus drivers were there for three or four hours trying to figure out what was wrong. But we're in town now and I'm feeling better. By tomorrow's show, everything will be great."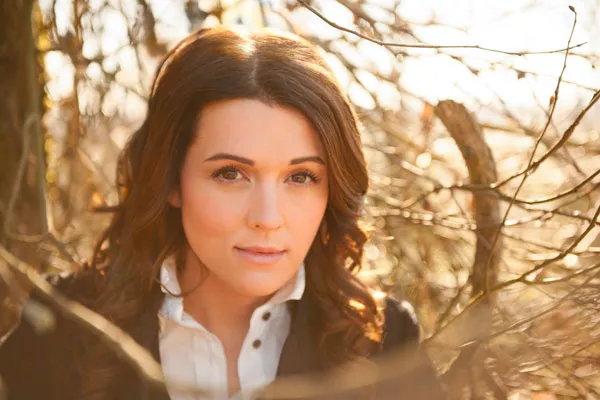 It's almost as if she's forgotten about those recent hardships. Her in-the-moment personality comes through in her music as much as it does in her conversational tone. Carlile is currently on the road with her band, touring in support of her fourth studio album, Bear Creek, and riding high on the success of her highest charting single to date, "That Wasn't Me," which reached No. 7 on Billboard's adult alternative chart. The excitement she shares about each upcoming tour stop — including a Nov. 2 concert at The Fillmore — makes it clear there's no place she'd rather be than on the road.
The last time Carlile hit Charlotte, her show at the 716-seat McGlohon Theater sold out so quickly it was moved to the 1,193-seat Knight Theater, which also sold out. "I'll never forget that show last year," Carlile says. "That was a super-intense, introspective solo show and one of the best of the tour."
This time around, Carlile and her band will focus on Bear Creek, while revisiting fan favorites such as the heartbreaking chronicle of loss, "Pride and Joy," and her vocally powerful soulmate tale, "The Story" — which is also her personal favorite song to perform. Carlile owes some inspiration for the new album to gaining a new perspective on life after turning 30 in June of last year.
"It's more like, I became aware of my super hyper-focus," she says. "I've always been very career-minded. It's like suddenly having peripheral vision. To the left of me, there's a home and a family that I don't fit back into very easily anymore at the end of touring. To the right of me, there's a lot of need outside of my music. My peripheral vision really opened up and I learned how to cultivate my domestic relationships and be of better service to the world."
At the same time, her songwriting on Bear Creek harkens back to an easier time. "I aspire toward an agelessness all the time — to have the judgment level, humor and free spirit of children," Carlile says.
Bear Creek is filled with her typical genre-defying style — a balance of folk and rock with hints of soul. Though she's from Washington state, there are plenty of country undertones, but that should come as no surprise. Carlile grew up and currently lives on a farm. She drives a truck, owns chickens, goats and horses, and takes her boat down to the lake to go trout fishing. She says there's a strong sense of rural pride emanating from the Northwest that defines country music — it's how you live, not where you live.
Through it all, Carlile's vocals remain the lighthouse that draws listeners in. She perfectly balances her strengths and range to exude raw emotion when needed or to calm nerves at the right times. "I rarely write songs without a big, aerobic vocal moment," Carlile says. "I tend to write on the path of epic endings. If it's got a really big Roy Orbison ending, you know it's my song. I don't know why that is. First and foremost, I'm a singer and interpreter and then I'm a songwriter."
If her new single's success isn't enough to make Carlile happy, there's also her Sept. 15th marriage to Catherine Shepherd. "It's more of an honor than anything else," Carlile says of her wedding in the public eye. "It's important to have a picture of something that looks a little bit different, but still looks right."
While she could easily focus on civil rights alone, Carlile started the Looking Out Foundation in 2008 to give financial support to any cause she believes in — the American Diabetes Association, Honor the Earth, Make a Wish, MusiCares, (Red) and Out 4 Immigration are among those on a long list of charities.
"I've always lacked focus in a profound way, except when it comes to my career," Carlile says. "I find myself inspired and empowered by all different kinds of things. I may spend a year totally immersed in environmental issues or a year immersed in civil rights and women's rights or a year in hunger and poverty. I love the breathing room to be able to be in all those places where there's need."
Now, as she sits outside that coffee shop on a brisk fall day, Carlile can look back at where she was last year. She thinks ahead with the newfound perspective of what's going on around her and knows she's in the right place, right now.