Page 4 of 4
40 Ditch the car: Walk, take a bus, ride a bike. Or, when downtown, call a pedicab. Rides are just $3.50 per person for a one-way trip inside the I-277 loop. Pedicabs are available Wednesday through Saturday from 7 p.m. to 2 a.m. (www.charlottepedicabs.com).
41 Get a lap dance at Leather and Lace or some other low-rent strip club for $5: Certain male staffers insisted I include this, but I'm guessing if you're only going to spend five bucks at a strip club, you're not going to get much attention from a dancer.
42 Clog your arteries: Visit Price's Chicken Coop for the famous fried chicken. Yeah, everybody knows about this famed chicken joint, but that's because it really is that damn good. Some of the meals are just over $5, but you can get a one-quarter dark chicken meal for $4.80 plus tax.
43 Tap out the jams: The Charlotte Folk Society has a free and open Acoustic Old Time Music Jam from 2 p.m. to 4 p.m. at the Charlotte Museum of History on Sunday, which happens to coincide with a free admission day (3500 Shamrock Drive).
44 Beer tour: Remember that episode of Cheers when Norm gets his dream job as a beer taster in a brewery? Well, now you can get your own taste of the brewery, and remember one reason why you're so broke in the first place: beer. Tour the Carolina Beer & Beverage Co. in Mooresville on Saturdays between noon and 2 p.m. The brewery, best known for Carolina Blonde, actually produces eight different beers and is the second-largest such facility in the state, according to the company's Web site. The tour costs $5 per person, but you do get to sample beer and take home a souvenir tasting glass (www.carolinablonde.com).
45 Culture 101: The Charlotte Symphony organizes free lectures at two Charlotte-Mecklenburg Public Library locations on the second Monday of each month. Attendees at these Symphony 101 talks get a 10-percent-off coupon for upcoming Charlotte Symphony Friday Classics Concerts (Main Branch, 310 North Tryon St. at 12:15 p.m., 704-336-2725; Matthews Branch Library, 230 Matthews Station St. at 9 a.m., 704-847-6691. www.charlottesymphony.org/symphony101.htm).
46 Protest: The Charlotte Action Center for Justice organizes regular protests of the war in Iraq. MoveOn.org presents petitions to Rep. Sue Myrick's south Charlotte office. It's hard to tell if these actions are picking up steam locally, but national opinion polls indicate more Americans are with the antiwar groups than ever.
47 Class envy: Hangout at South Park Mall and watch well-heeled customers as they walk by with their purchases, the sums of which may have in fact exceeded a week's pay. Go home to your shabbily furnished apartment and feel superior that you haven't bowed to the gods of consumerism. Then call family and friends to beg for cash.
48 Background your friends: Visit the new Mecklenburg County courthouse. Look up old significant others, friends and family members for free. Find out who's been sued and who's lying about his or her marital status. You might just be surprised at what you find. But don't go off full-cocked and tell them what you found. Dirt like this is best saved for special occasions.
49 Skip the Bobcats Arena and head to The Milestone: The venerated rock club occasionally has live shows for $5 cover. And you're supporting local music (www.themilestoneclub.com).
50 Second-run movies: Only spendthrifts see movies immediately when they open, right? Take a CATS bus to the cheap movie theater in Matthews. Tickets are a whopping $2.25 after 6 p.m. on Fridays and Saturdays, but admission is normally $1.75. On Tuesdays, five people can get in with only $5. (www.cinemark.com)
BONUS: Visit the Employment Security Commission for job counseling: It's not fun, but after living on the cheap this long you're bound to want a better-paying job.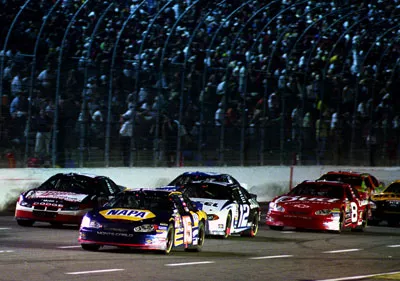 23 Experience the history of NASCAR