Page 3 of 4
25 County parks: While you're considering communing with nature, how about give local parks a try? You can walk the park system's 21 miles of greenway trails or visit it's nature preserves, such as Latta Plantation and McAlpine Creek, which have an additional 33 miles of hiking and walking trails.
26 Play putt-putt: Just because you're not a kid anymore doesn't mean you can't play miniature golf. Just please don't take the game too seriously -- nothing kills the fun more than playing with some guy who thinks he's the next Tiger Woods. Adults can play a round for $5 at Golf Village from 10 a.m. until dark (400 N. Polk St. Suite B, Pineville, 704-889-5086).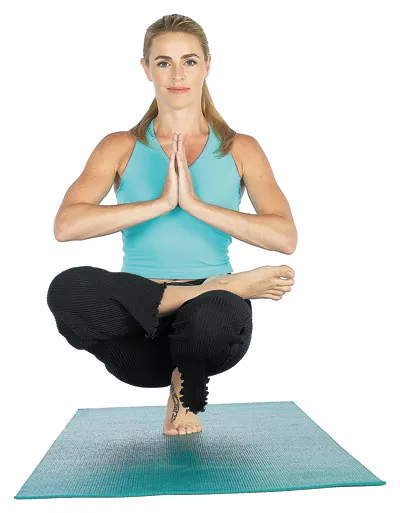 27 Free Yoga: Some studios offer free classes occasionally. The Yoga Center offers free laughter yoga classes on the second Sundays of each month from 1 p.m. to 3 p.m. No registration is required. The studio says Charlotte's only laughter yoga leader, Phyllis Rollins, leads the classes, which "combine simple laughter exercises and gentle yoga breathing" that turn into "real laughter when practiced in a group" (www.8thstreetstudio.com). Yoga for Life in Dilworth has planned Mantra Yoga for free one Friday night from 7:30 p.m. to 9 p.m. each month at 1920-B Cleveland Ave.
28 Exploit ladies' nights at clubs: Who needs pay equity when women can get cheap entre to a night of Bud Lights and well drink specials? Lawsuits from men claiming discrimination may have ended this perk in some jurisdictions, but not Charlotte. Search the pages of this issue, and you'll be set.
29 Lazy gluttony: Get a dozen Krispy Kreme donuts and lie upon the hood of a car with a friend. Stare at the cloud formation and read them like you would Rorschach ink blots. Swap secrets and gossip. Anything that's said under the influence of the glaze is off limits for future embarrassment.
30 SK Net Café: The Internet coffee shop/bar/performance space always has something going on, whether it's spoken word, karaoke, comedy or bands. Check out: www.sknetcafe.com.
31 UNCC Botanical Gardens: This is a great free place to unwind. The McMillan Greenhouse exhibits exotic plants from around the world as well as an orchid collection, carnivorous pitcher plant hybrids and other plants you probably haven't seen before. Also check out the Van Landingham Glen with its collection of native plants of the Carolinas and the Harwood Garden, which among other attractions has waterfalls and an array of hardy plants.
32 The Penguin: Five dollar Yuengling pitchers will get you a table for a little while. The landmark is a great place to run into friends and make new ones (1921 Commonwealth Ave.).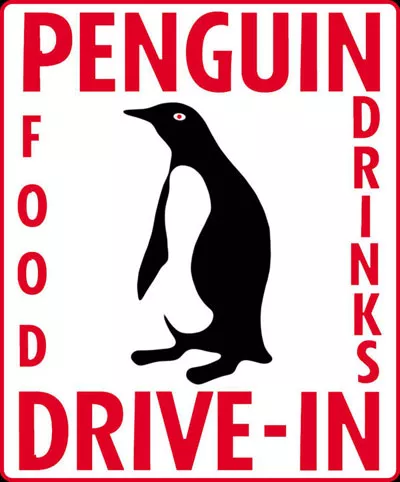 33 Karaoke: The shittier the dive, the better. That way you have more money left for beer. Not, of course, to suggest any of these establishments are dives, but they're entertaining spots nonetheless: Yesteryear's Goodtime Pub (4508 East Independence Blvd., Suite 102) is a great place to annoy the crowd with old Conway Twitty tunes. Yellow Rose (7631 Sharon Lakes Road, Suite L) gets a thumbs up from Loafing readers. If you're Uptown, try Dixie's Tavern (301 East 7th St.).
34 The Levine Museum of the New South: At $6 for adults ($5 for seniors and students) this venue doesn't technically qualify, but if you haven't been, you should. If you don't learn something new here, you must've really paid attention in history class. And if historian Tom Hanchett happens to be around to provide insight, all the better (200 East 7th St., www.museumofthenewsouth.org).
35 Catch a TV show or game at a bar: Grey's Anatomy and 24 are good for this; old Matlock reruns, not so much.
36 Sex-ploration: Visit sex toy shops around town, such as the Red Door or the White Rabbit, and try to baffle the clerks with your questions. Leave once you have either suitably embarrassed the employees (an impressive feat) or been thrown out.
37 Cannon Village Textile Museum: This 4,500-square-foot museum is a hike, just up the road in Kannapolis, but the drive is worth it to people interested in the region's textile history. And it has the world's largest towel. Whoo.
38 Join a political group: Greens, Libertarians, Democrats and Republicans each have groups for the politically minded. The most fun just might be Drinking Liberally, a twice-monthly event at Brixx downtown in which liberals and Democrats get together and, well, drink liberally. Chapters of the social gatherings have sprung up all over the country (www.drinkingliberally.org).
39 Go strange: Little Shiva, whose Hot Linx suggestions grace a page near the back of this paper, likes to stage odd events with friends just to get people talking. They've fished in city fountains where no fish reside, among other things. Follow her example and do something weird. Just make people think, "What the hell?" Wear socks outside your shoes one day to work. Take a leash for a walk without a dog. Use your imagination.