Charlotte isn't an expensive city. If you think so, just check out other cities' rental listings on Craigslist. But when you're on a budget ­-- whether it's because your job sucks, your student loan payments are too steep or simply because you hold tighter to your nickel than K-Fed to an alimony payment -- it's hard to enjoy the finer things in life. Creative Loafing can't get you Cristal and valet parking, but we recognize that entertainment on a budget doesn't have to be limited to watching crappy dreck on network TV. So here, without further ado, are our suggestions of ways to see the city on the cheap.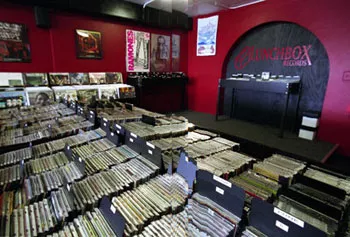 1 All-ages record store show
1 All-ages record store show: Lunchbox Records isn't just a place to buy CDs. The popular shop on Central Avenue frequently hosts all-ages shows, with only a $3 to $5 donation requested for the bands, whose members are probably even more broke than you. So don't skimp on the donation (www.myspace.com/lunchbox_records).
2 Copy CDs from the library: OK, so if you're an aesthete, you probably won't find what you're looking for here. But forget about a music collection of scratched, 20-year-old artists the listening public has long since forgotten. The Charlotte-Mecklenburg Public Library can easily dispense you of the urge to shell out your hard-earned $8.50-an-hour on mainstream music that made the Top 40 a few years ago. That way you don't have to pay to hear all those songs you're embarrassed you like. You can also save on your movie rental expenses the same way (www.plcmc.org).
3 Thrift-store scavenger hunt: Anyone who's a regular at the area Goodwills, Value Villages and the like knows that there are some items you'll find at any thrift store in America. Other items can be found with regularity but are far from sure things. Look for a copy of Rush Limbaugh's wretched The Way Things Ought To Be -- every Goodwill in America has at least one. The same holds true with What to Expect When You're Expecting.
4 Drink special devotion: Dollar drafts aren't that difficult to find, but really, why not just get a six-pack of PBR and drink at home? Bar Charlotte, however, does offer $1 Red Bull-and-vodkas on Thursdays (300 North College St.). You don't have to look too far to find deals elsewhere, either.
5 The NoDa Film Festival: So it's not every weekend, and the most recent slate of films just wrapped up, but the festival's movies are always a good way to spend an evening. So far, Jeff Jackson and company have highlighted gems of African-American films, Asian cinema and retro French flicks. Check their Web site at www.nodafilmfestival.org and/or rent the movies from Netflix (two weeks free to new customers).
Courtesy Hands on Charlotte
6 Volunteer
6 Volunteer: Get off your ass and help some folks out. The people at Hands on Charlotte (www.handsoncharlotte.org) provide an easy way to get started with relatively little commitment. If their charities don't appeal to you, check out www.volunteermatch.org. Or just pick up the Yellow Pages.
7 Free billiards: A handful of places in Charlotte offer free pool for folks on a budget. Elizabeth Billiards, a smoke-filled favorite among certain past and present CL staffers, is known to give out free pizza on Fridays. Of course, they probably want you to shell out a couple of bucks for beer (that free pool ain't paying the light bill). Invite your friends and look thirsty. They owe you money anyway.
8 Greyhound station sightings: Snobs may sneer, but for my money (or lack of) the bus station on Trade Street provides excellent fodder for people-watching. Remember: Bus stations don't typically employ metal detectors (though I have seen a drug-sniffing dog or two) so the bus depot is where you see the seedier side of interstate travel. Nor do people take buses on business trips, so their travels are more likely to involve a story. And if they're going Greyhound, they likely have plenty of time to wait and might not mind telling a tale or two. Sit around and look bored. You'll see things (601 West Trade St.).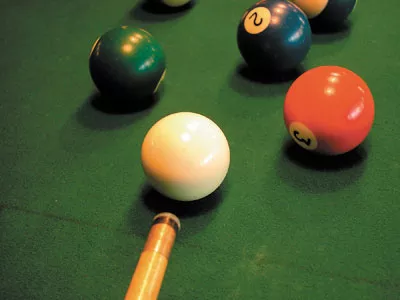 9 Scamming free drinks off friends: Drinking for less than $5 pretty much involves either an embarrassingly low tolerance for booze or showing up at the bar and hoping your friends will cover your tab. Wait until their badly drunk, then remind them about last week when you bought them all those Jäger bombs. This plan, however, only works with friends whose memories fade quickly.
10 Spread some love: Visit animal fairs at the various pet stores around town. These dogs and cats need good homes, but in the meantime a little attention will do. The Charlotte-Mecklenburg Police Department's Animal Control Bureau has an adoption fair at South Park Mall on the first Saturday of every month from 10 a.m. until 4 p.m.
11 Explore a different religion: Whether you approach this as an earnest spiritual quest or consider it an anthropological expedition of sorts, Charlotte has many more religious communities than you might think. Some aren't even Protestant! Try the Unification Church on Dalesford Drive, or Scientology, which has a spot at 6300 East Independence Blvd.
12 Home Ec for adults: Concerned about nutrition or organic living? Talley's Green Grocery (www.talleys.com) and the Home Economist (www.homeeconomistmarket.com) often offer free classes and lectures. Recent HE offerings have discussed raw foods and acupressure relief for migraines.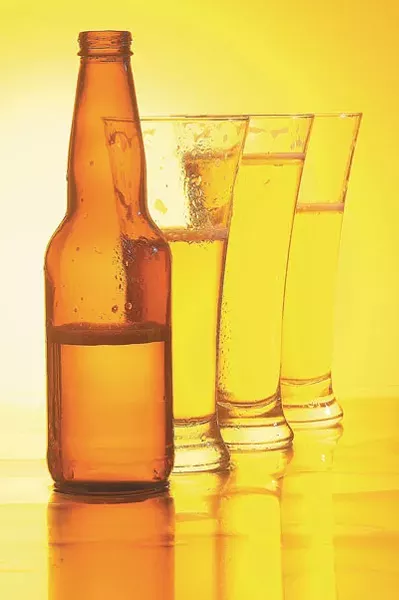 9 Scamming free drinks off friends
13 Free day at the museum: Many of Charlotte's museums offer free admission on selected days. The Mint Museum of Art, for instance, (www.themintmuseums.org) is free Tuesdays from 5 p.m. to 10 p.m.
14 Gallery crawl: The gallery crawl on the first and third Fridays in NoDa can be a great way to meet people and socialize. The Evening Muse opens up its doors (tipping is encouraged) to non-paying types. SouthEnd also has a gallery crawl on the first Mondays of each month.
15 Dollar-store bonanza: Get some cheap candy and plastic toys.
16 Count the condos: Make a bet with your friends on how many new condominium complexes are under construction inside the I-277 loop. Then drive -- or walk -- around and count them. It's not really worth $5, but it will keep you occupied.
17 Work out: If the YWCA's too expensive and you either haven't applied or are ineligible for its reduced-fee Pathways program, you can visit a recreation center of the Mecklenburg County Park and Recreation Department for $4 a visit. Or take advantage of those free trial visits that fitness chains are often offering -- just ignore the (sometimes) hard sell.
18 Join a Meetup.com group: This national networking site is a great way for people to connect locally with their own kind: stay-at-home moms, Barack Obama supporters, paranormal enthusiasts, Dachshund lovers, foodies, depressives, Christians, vampires, etc. Surely you can find somebody to relate to here.
19 People watch at Freedom Park: Here you can work on your tan, get some exercise and just hang out. Sure, you could do those same things in your backyard (if you have one) but then you wouldn't get to see all those other people. Take advantage of the free WiFi access (1900 East Blvd).
Attend a city council or county commission meeting: This is usually a recommended activity only if your Ambien supply runs out and you lack health insurance. But occasionally you get a live one, such as in 2002 when a guy raged about "rogue helicopters," "terrorist pussies," and the harassment he claimed to suffer at the hands of George Shinn. (If you haven't seen the video, go to YouTube and type the phrases in quotation marks above. Culture maven Little Shiva also has a link on the "current weirdness" page of her Web site, www.weirdcharlotte.com.) Less entertaining are the unintentionally comedic stylings of certain politicians whose decidedly unstatesmanlike comments -- whether against gays, "urban blacks" and whoever else lives in the moral sewer these days -- should embarrass us all. After attending one of these meetings, you might want to give No. 9 on this list a try.
21 Crash an AA meeting: On the classic sitcom Golden Girls, Rose is upset by her boyfriend's excessive frugality after Miles takes her on a succession of cheap dates, including an Alcoholics Anonymous meeting that he describes as "theater of the living." I don't know if this is a well-advised idea, but hey, when you only have five bucks you have to improvise. Just be as respectful as one can possibly be when crashing a self-help group based on anonymity.
22 Free salsa-dancing lessons: Yes, we hype this stuff each week in the weekly Cheap Thrills section. But you have little excuse not learning how to dance when clubs offer free dance lessons, as Latorre's does on Friday and Saturday nights at 10:30 p.m. Just stay away from the martinis, and your bank account will be fine.
23 Experience the history of NASCAR: Yes, some readers are fans while others sneer at its white bread mass-appeal, but who can't appreciate fast cars on some level? Auto racing is the closest most of us will come to driving 200 miles per hour. Hendrick Motorsports Museum and Team Store (4400 Papa Joe Hendrick Blvd., 1-877-467-4890) offers free self-guided tours. The "Dale Trail" is a self-guided free tour of Earnhardt landmarks in his hometown, Kannapolis (www.daletrail.com). The N.C. Auto Racing Hall of Fame in Mooresville offers $5 tickets for adults.
24 Crowder's Mountain: No, it's not in Charlotte, but this state park is about as close to the mountains as the city's going to get. It's gorgeous and free, unless you want to camp or rent facilities (www.crowdersmountain.com).
25 County parks: While you're considering communing with nature, how about give local parks a try? You can walk the park system's 21 miles of greenway trails or visit it's nature preserves, such as Latta Plantation and McAlpine Creek, which have an additional 33 miles of hiking and walking trails.
26 Play putt-putt: Just because you're not a kid anymore doesn't mean you can't play miniature golf. Just please don't take the game too seriously -- nothing kills the fun more than playing with some guy who thinks he's the next Tiger Woods. Adults can play a round for $5 at Golf Village from 10 a.m. until dark (400 N. Polk St. Suite B, Pineville, 704-889-5086).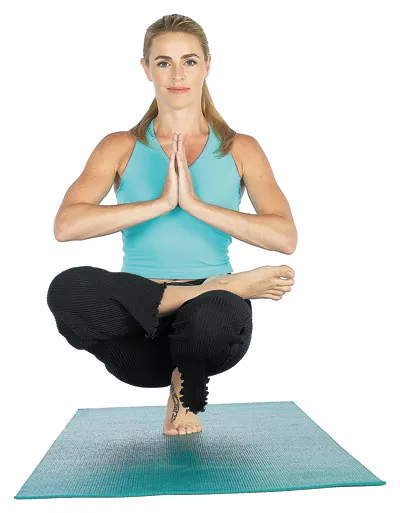 27 Free Yoga: Some studios offer free classes occasionally. The Yoga Center offers free laughter yoga classes on the second Sundays of each month from 1 p.m. to 3 p.m. No registration is required. The studio says Charlotte's only laughter yoga leader, Phyllis Rollins, leads the classes, which "combine simple laughter exercises and gentle yoga breathing" that turn into "real laughter when practiced in a group" (www.8thstreetstudio.com). Yoga for Life in Dilworth has planned Mantra Yoga for free one Friday night from 7:30 p.m. to 9 p.m. each month at 1920-B Cleveland Ave.
28 Exploit ladies' nights at clubs: Who needs pay equity when women can get cheap entre to a night of Bud Lights and well drink specials? Lawsuits from men claiming discrimination may have ended this perk in some jurisdictions, but not Charlotte. Search the pages of this issue, and you'll be set.
29 Lazy gluttony: Get a dozen Krispy Kreme donuts and lie upon the hood of a car with a friend. Stare at the cloud formation and read them like you would Rorschach ink blots. Swap secrets and gossip. Anything that's said under the influence of the glaze is off limits for future embarrassment.
30 SK Net Café: The Internet coffee shop/bar/performance space always has something going on, whether it's spoken word, karaoke, comedy or bands. Check out: www.sknetcafe.com.
31 UNCC Botanical Gardens: This is a great free place to unwind. The McMillan Greenhouse exhibits exotic plants from around the world as well as an orchid collection, carnivorous pitcher plant hybrids and other plants you probably haven't seen before. Also check out the Van Landingham Glen with its collection of native plants of the Carolinas and the Harwood Garden, which among other attractions has waterfalls and an array of hardy plants.
32 The Penguin: Five dollar Yuengling pitchers will get you a table for a little while. The landmark is a great place to run into friends and make new ones (1921 Commonwealth Ave.).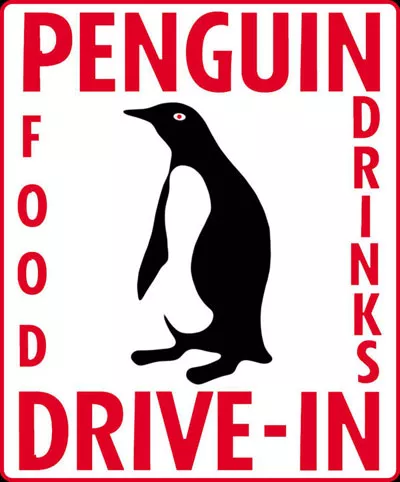 33 Karaoke: The shittier the dive, the better. That way you have more money left for beer. Not, of course, to suggest any of these establishments are dives, but they're entertaining spots nonetheless: Yesteryear's Goodtime Pub (4508 East Independence Blvd., Suite 102) is a great place to annoy the crowd with old Conway Twitty tunes. Yellow Rose (7631 Sharon Lakes Road, Suite L) gets a thumbs up from Loafing readers. If you're Uptown, try Dixie's Tavern (301 East 7th St.).
34 The Levine Museum of the New South: At $6 for adults ($5 for seniors and students) this venue doesn't technically qualify, but if you haven't been, you should. If you don't learn something new here, you must've really paid attention in history class. And if historian Tom Hanchett happens to be around to provide insight, all the better (200 East 7th St., www.museumofthenewsouth.org).
35 Catch a TV show or game at a bar: Grey's Anatomy and 24 are good for this; old Matlock reruns, not so much.
36 Sex-ploration: Visit sex toy shops around town, such as the Red Door or the White Rabbit, and try to baffle the clerks with your questions. Leave once you have either suitably embarrassed the employees (an impressive feat) or been thrown out.
37 Cannon Village Textile Museum: This 4,500-square-foot museum is a hike, just up the road in Kannapolis, but the drive is worth it to people interested in the region's textile history. And it has the world's largest towel. Whoo.
38 Join a political group: Greens, Libertarians, Democrats and Republicans each have groups for the politically minded. The most fun just might be Drinking Liberally, a twice-monthly event at Brixx downtown in which liberals and Democrats get together and, well, drink liberally. Chapters of the social gatherings have sprung up all over the country (www.drinkingliberally.org).
39 Go strange: Little Shiva, whose Hot Linx suggestions grace a page near the back of this paper, likes to stage odd events with friends just to get people talking. They've fished in city fountains where no fish reside, among other things. Follow her example and do something weird. Just make people think, "What the hell?" Wear socks outside your shoes one day to work. Take a leash for a walk without a dog. Use your imagination.
40 Ditch the car: Walk, take a bus, ride a bike. Or, when downtown, call a pedicab. Rides are just $3.50 per person for a one-way trip inside the I-277 loop. Pedicabs are available Wednesday through Saturday from 7 p.m. to 2 a.m. (www.charlottepedicabs.com).
41 Get a lap dance at Leather and Lace or some other low-rent strip club for $5: Certain male staffers insisted I include this, but I'm guessing if you're only going to spend five bucks at a strip club, you're not going to get much attention from a dancer.
42 Clog your arteries: Visit Price's Chicken Coop for the famous fried chicken. Yeah, everybody knows about this famed chicken joint, but that's because it really is that damn good. Some of the meals are just over $5, but you can get a one-quarter dark chicken meal for $4.80 plus tax.
43 Tap out the jams: The Charlotte Folk Society has a free and open Acoustic Old Time Music Jam from 2 p.m. to 4 p.m. at the Charlotte Museum of History on Sunday, which happens to coincide with a free admission day (3500 Shamrock Drive).
44 Beer tour: Remember that episode of Cheers when Norm gets his dream job as a beer taster in a brewery? Well, now you can get your own taste of the brewery, and remember one reason why you're so broke in the first place: beer. Tour the Carolina Beer & Beverage Co. in Mooresville on Saturdays between noon and 2 p.m. The brewery, best known for Carolina Blonde, actually produces eight different beers and is the second-largest such facility in the state, according to the company's Web site. The tour costs $5 per person, but you do get to sample beer and take home a souvenir tasting glass (www.carolinablonde.com).
45 Culture 101: The Charlotte Symphony organizes free lectures at two Charlotte-Mecklenburg Public Library locations on the second Monday of each month. Attendees at these Symphony 101 talks get a 10-percent-off coupon for upcoming Charlotte Symphony Friday Classics Concerts (Main Branch, 310 North Tryon St. at 12:15 p.m., 704-336-2725; Matthews Branch Library, 230 Matthews Station St. at 9 a.m., 704-847-6691. www.charlottesymphony.org/symphony101.htm).
46 Protest: The Charlotte Action Center for Justice organizes regular protests of the war in Iraq. MoveOn.org presents petitions to Rep. Sue Myrick's south Charlotte office. It's hard to tell if these actions are picking up steam locally, but national opinion polls indicate more Americans are with the antiwar groups than ever.
47 Class envy: Hangout at South Park Mall and watch well-heeled customers as they walk by with their purchases, the sums of which may have in fact exceeded a week's pay. Go home to your shabbily furnished apartment and feel superior that you haven't bowed to the gods of consumerism. Then call family and friends to beg for cash.
48 Background your friends: Visit the new Mecklenburg County courthouse. Look up old significant others, friends and family members for free. Find out who's been sued and who's lying about his or her marital status. You might just be surprised at what you find. But don't go off full-cocked and tell them what you found. Dirt like this is best saved for special occasions.
49 Skip the Bobcats Arena and head to The Milestone: The venerated rock club occasionally has live shows for $5 cover. And you're supporting local music (www.themilestoneclub.com).
50 Second-run movies: Only spendthrifts see movies immediately when they open, right? Take a CATS bus to the cheap movie theater in Matthews. Tickets are a whopping $2.25 after 6 p.m. on Fridays and Saturdays, but admission is normally $1.75. On Tuesdays, five people can get in with only $5. (www.cinemark.com)
BONUS: Visit the Employment Security Commission for job counseling: It's not fun, but after living on the cheap this long you're bound to want a better-paying job.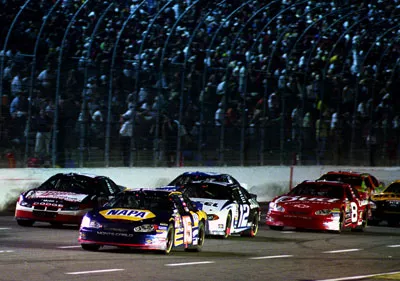 23 Experience the history of NASCAR