Page 4 of 4
Fastest Speed Clocked: 64 mph in a 45 mph zone.
Times Charged with Driving Without a License: 11
Smith, 46, is a born multi-tasker who manages to combine drunk driving with a surprising array of activities. She is often arrested simultaneously on drunk driving and drug and domestic violence-related charges. She has been known to forget to turn on her headlights and has more than one assault charge on her record, including an assault on a government official.
PERRY DARCELL PRICE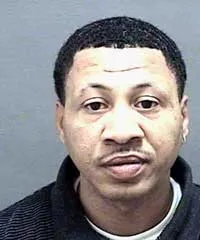 Career High: Another drunk driver who knows how to pick a defense attorney. Price has had nine drunk driving charges over the last decade, but has only gotten one prison sentence so far. District attorneys helped out by dismissing three of the charges against him, a common practice in a state in which about 40 percent of DWIs are dismissed.
Career Low: Got beaten out for ninth place on our list by a woman. Lost his car to the state in a 2003 drunk driving related vehicle seizure.
Fastest Speed Clocked: 82 mph in a 55 mph zone.
Times Charged with Driving Without a License: 21
Price, 35, has never bothered with trivialities other drivers waste their time on, like inspection stickers and license plates. He doesn't buckle up himself or his passengers, either, and has been charged with failing to secure a passenger under one year of age.
Price is currently serving a 19-month sentence for habitual drunk driving at the Charlotte Correctional Center. Fans can mail him at 4100 Meadow Oak Drive, Charlotte, NC 28208.