Page 3 of 4
Career Low: Failed to show up in court on charges of not securing a child in a rear seat while driving
Fastest Speed Clocked: 74 mph
Times Charged with Driving Without a License: 7
Like some of our other drivers, Stone, 47, likes to enjoy a drink or two while driving at high speeds and has been convicted of drinking while driving twice. Despite his attorneys' obvious talents, he is the only driver in the group to actually be convicted of urinating in public, a charge the prosecution usually drops.
Stone often tries to pass himself off as someone else when he's busted for drunk driving, and if that doesn't work, he usually resists arrest.
Stone is equally at home on the road and on the water, and has been convicted of both driving without a license and boating without required lights and equipment.
LETUS FLOWE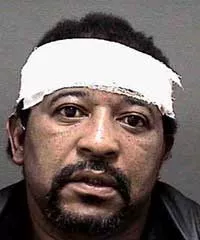 Alias: William Flowe
Career High: Has the most driving related charges of any of our contestants -- more than 40
Career Low: Flowe's drunk driving cost him two vehicles in three years, the most forfeited by anyone on this list in such a short period. The state seized one car in 2001 and another in 2003 after he racked up multiple drunk driving charges.
Fastest Speed Clocked: 76 mph
Times Charged with Driving Without a License: 22
Flowe, 52, has racked up five drunk driving convictions and one dismissal. While other drivers whose achievements we have honored here may have racked up more drunk driving charges, Flowe's driving record is impressive in both its width and depth.
Because of his consistancy, we think Flowe has the potential to rocket up our list of drunk drivers in the future, so we're keeping an eye on him.
He has managed to be charged with just about every conceivable driving law we can think of, from reckless driving to endangering life, limb or property of another to failure to wear a seatbelt to operating a vehicle with no insurance, Flowe has done it all -- often while drinking wine or beer in his vehicle at the same time. He even has an attempted escape from state prison to his name.
When you have as many driving charges as Flowe does, you have to prioritize court dates in order to keep court appearances from becoming a full-time job. Flowe usually turns up in court on his more serious charges. But like many who have learned to play the system, Flowe has been known to skip a court date or two for the less serious ones. Judges have regularly issued orders for his arrest after he fails to appear in court.
Flowe is currently serving a year-and-a-half sentence for habitual drunk driving. Fans can write to him at Avery/Mitchell Correctional Institution, PO Box 608, Spruce Pine, NC 28777.
LUIS FLORES ORTIZ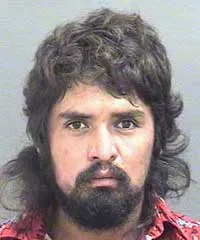 Alias: Louis Ortis
Career High: Currently wanted by authorities on nine drunk driving and driving related charges, the highest number of any of our drivers
Career Low: Racked up the second highest number of charges in a single drunk driving incident. Those charges, filed in 2003, included discharging a firearm in the city, intoxicated and disruptive, reckless driving, driving with license revoked, resisting a public officer, giving fictitious information to a public officer and driving while impaired.
Times Charged with Driving Without a License: 7
Ortiz, 29, is the most elusive of our drunk drivers. He served four months and 14 days in state prison on two drunk driving charges in 1998 and apparently found the accommodations unsuitable. He learned from his past mistakes and has since avoided the court system at all costs.
Because of this, he is constantly on the run. He's been charged twice with hit and run and convicted once, and rarely sticks around long enough after an accident to fill out a report, which is why he has been convicted for failing to make one. He is currently wanted on multiple drunk driving, driving with license revoked, open container and intoxicated and disruptive charges from incidents that occurred between 2001 and 2003.
CATHY CODY SMITH
Career High: Only woman to make our list. She is also one of our most consistently aggressive drivers.
Career Low: Racked up the highest number of charges in a single drunk driving incident, a feat that requires both creativity and ingenuity. On June 30, 2003, Smith was arrested on charges of driving while impaired, driving with license revoked, communicating threats, violating a domestic violence protective order, breaking and entering, harassing phone call and using fictitious driver identification documents. And she did it all before 9am, according to police records.