In the long run, it would be so much easier to just call a cab. Cheaper, too. But an elite group of Mecklenburg County drivers continues to drive drunk at all costs.
Creative Loafing analyzed drunk driving charges levied in Mecklenburg County over the last decade to find the county's 10 worst drunk drivers.
That they haven't killed anyone, including themselves, is a miracle. That many of them continue to drink and drive after multiple stints in jail on drunk driving charges defies all rationality. The only explanation is that these people clearly need help.
One thing is for sure: Their records prove that if a person is determined to continue driving drunk, the police can't stop them and the courts can only slow them down.
These drivers have boldly gone where few drivers dare to travel, and the price they have paid to avoid the indignity of a taxi is steep. According to the North Carolina Department of Transportation (NCDOT), first-time DWI-offenders pay at least $9,640 in legal fees, court costs and fines, and the price doesn't go down much with subsequent DWI arrests.
Most of our top 10 had their driver's licenses taken from them years ago, yet they continue to drive. They are regularly charged with driving without insurance, inspection stickers and vehicle registration documents.
In North Carolina, the state can permanently seize your car if you get a DWI while driving with your license revoked if you lost your license due to a previous drunk driving-related conviction. Most of the drivers on our list have had lost at least one car that way. Not that it stopped them. Most continued driving drunk even after losing their vehicles.
Holding down a job between 10-day stints in jail for driving without a license and 30-day drunk driving sentences can't be easy.
So how does one qualify for the CL Top 10 Drunk Drivers list?
First, local drunk drivers had to have racked up at least one felony habitual drunk driving charge. Before someone can be charged with habitual drunk driving, he or she has to have had at least three driving while impaired (DWI) convictions within the preceding seven years and be driving drunk for the fourth time during that period. A felony habitual drunk driving conviction carries a mandatory minimum sentence of one year in prison. The competition for the Top 10 slots was stiff. About 4,300 drunk driving charges are filed in Mecklenburg County each year.
Since about a third of all fatal automobile crashes in North Carolina involved alcohol in 2004, the 10 drunk drivers we're "honoring" here had to dodge both prison and death long enough to make our list, which, given their records, is quite an accomplishment.
Between them, these 10 drivers have over 75 drunken driving charges on record. That's the bad news. The worse news is that those numbers are likely low. When state prison records are compared against records kept at the county courthouse and those kept by the state administrative office of the courts, glaring holes in our record-keeping system are obvious. State prison records show drunk drivers serving prison sentences for convictions in Mecklenburg County that don't show up on our county court records.
The majority of our "winners" show no signs of giving up their habits, no matter the cost to themselves -- or to other drivers.
But someone does eventually pick up the tab. According to the NCDOT, drunk drivers cost North Carolina taxpayers nearly $1 billion in health care, insurance and other related costs each year.
Grand Winner
JOHN BRUCE TRULL
Alias: Timothy Fenney
Career High: Ten drunk driving charges; nine drunk driving convictions over his career
Career Low: Busted for a prison escape in 1988
Fastest Speed Clocked: 69 mph in a 60 mph zone
Times Charged with Driving Without a License: 7
For 15 years, nothing has broken John Bruce Trull's drunk driving streak. He has served a total of four years in state prison on more than half a dozen drunk driving charges, but as soon as he got out, he was drunk and behind the wheel again. Not even his lack of a driver's license could stop him. That's the kind of persistence it takes to earn the title of Charlotte's top drunk driver.
Trull was recently sidelined for a while due to a habitual drunk driving conviction for which he served a year and five months, but he was released from prison in August and is no doubt back on the road.
Trull is a fighter who doesn't go down easy. He likes to take a cop or two with him, which is why he has been convicted of resisting arrest. He has a prison escape to his credit, and is the only drunk driver out of the 10 on our list to be convicted of possessing a weapon of mass destruction. We'd like to know more about that one; unfortunately, those court records have been destroyed.
Second Place
BERTILIO HERNANDEZ ECHEBERRA
Bertilio Hernandez Echeberra
Aliases: Wilfredo Echeverria, Bertilio Hernandez Echeverria
Career High: Eight drunk driving charges and four dismissals under one of his names in the county court system
Career Low: Arrested for driving the wrong way on a two-lane road
Echeberra, 32, was well on his way to becoming our drunk driving grand winner until he suffered a temporary setback in October 2004, when he was convicted of driving while impaired and began serving a year-long sentence. He's still in jail because he's also serving time for another felony habitual drunk driving charge.
Fans can write Echeberra at the Dan River Prison Work Farm, Box 820, Yanceyville, NC, 27379.
LEWIS JANT
Career High: Five drunk driving convictions in less than two years
Career Low: Charged with driving with a revoked license 12 times
Has Been Without a License Since: 1984
Fastest Speed Clocked: 61 mph in a 45 mph zone
Lewis Jant might also have been a contender for a first place finish in our drunk driving competition, but serving two consecutive drunk driving sentences in the last couple of years slowed him down. Jant, 44, has been in and out of jail for drunk driving since 1984, but with true dedication to his hobby, Jant has valiantly carried on the fight for his right to party behind the wheel of a car.
After he was released from prison in September 1996 after serving a DWI sentence, Jant wasted little time racking up more drunk driving charges, which landed him back in jail for drunk driving by July 1997. After his release in February 1998, he was drunk and behind the wheel again.
Jant got out of prison in 2003 after serving time on two more drunk driving charges, and is making up for lost time. He has another drunk driving charge pending.
Jant enjoys drinking alcoholic beverages in his car while driving drunk and has been known to resist arrest and to give fictitious information to officers.
MICHAEL KAY RIGNEY
Career High: Nine drunk driving charges; seven drunk driving convictions in just three years
Career Low: Charged with Urinating in Public
Has Been Without a License Since: 1997
Fastest Speed Clocked: 73 mph in a 35 mph zone
For three years, it seemed, nothing could break Michael Kay Rigney's drunk driving streak. The courts sentenced Rigney, 48, to five months at a treatment center and several months in jail between 1997 and 2000, but as soon as he was out, he was drunk and behind the wheel again. Nothing, not even his lack of a license, could stop him. During the three-year period described above, he was charged 12 times with driving with his license revoked, although the prosecutor dismissed all but three of those charges. By 2002, he was back in jail on drunk driving charges.
Rigney was Creative Loafing's 2003 grand winner, but he's spent so much time in jail that he has been unable to return to the road full time to consistently defend his title.
Rigney is a multi-tasker who likes to enjoy an alcoholic beverage or two while driving drunk at high speeds, a crime for which he has been charged four times but only convicted once. He doesn't bother with trivialities like auto insurance, and has been charged four times with driving without it, two of which resulted in convictions.
EDDIE HUDSON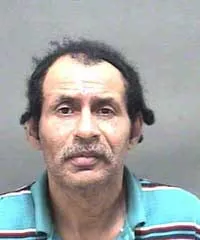 Career High: Greatest total number of driving-related charges of anyone in this contest
Career Low: Charged with driving with license revoked 17 times, and convicted six times
Fastest Speed Clocked: 58 mph in 35 mph zone
Has Been Without a License Since: 1985
Eddie Hudson, 49, has been jailed three times since 1999 on drunk driving charges. He began his career stealing cars and, in the past, has been pulled over while driving a car he wasn't necessarily authorized to use. Despite his age, Hudson shows no signs of slowing down. He was last convicted of felony habitual drunk driving in April 2002, less than a year after his last release from prison after serving another drunk driving sentence. When pulled over by officers, Hudson has a habit of insisting he's someone else, which has resulted in four charges of giving fictitious information to an officer and one conviction. He has done time for assault with a deadly weapon, and should be considered armed and dangerous both inside and outside of a car.
ROBERT HOWARD STONE
Career High: Retaining the best drunk driving attorneys. Stone racked up more than 25 driving-related charges over the last ten years, including six drunk driving convictions, one dismissal and currently pending felony habitual driving charges. But so far, he has managed to get away with serving just four and a half months in jail, a record for someone with a driving rap sheet of this magnitude.
Career Low: Failed to show up in court on charges of not securing a child in a rear seat while driving
Fastest Speed Clocked: 74 mph
Times Charged with Driving Without a License: 7
Like some of our other drivers, Stone, 47, likes to enjoy a drink or two while driving at high speeds and has been convicted of drinking while driving twice. Despite his attorneys' obvious talents, he is the only driver in the group to actually be convicted of urinating in public, a charge the prosecution usually drops.
Stone often tries to pass himself off as someone else when he's busted for drunk driving, and if that doesn't work, he usually resists arrest.
Stone is equally at home on the road and on the water, and has been convicted of both driving without a license and boating without required lights and equipment.
LETUS FLOWE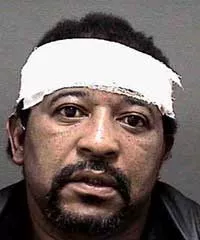 Alias: William Flowe
Career High: Has the most driving related charges of any of our contestants -- more than 40
Career Low: Flowe's drunk driving cost him two vehicles in three years, the most forfeited by anyone on this list in such a short period. The state seized one car in 2001 and another in 2003 after he racked up multiple drunk driving charges.
Fastest Speed Clocked: 76 mph
Times Charged with Driving Without a License: 22
Flowe, 52, has racked up five drunk driving convictions and one dismissal. While other drivers whose achievements we have honored here may have racked up more drunk driving charges, Flowe's driving record is impressive in both its width and depth.
Because of his consistancy, we think Flowe has the potential to rocket up our list of drunk drivers in the future, so we're keeping an eye on him.
He has managed to be charged with just about every conceivable driving law we can think of, from reckless driving to endangering life, limb or property of another to failure to wear a seatbelt to operating a vehicle with no insurance, Flowe has done it all -- often while drinking wine or beer in his vehicle at the same time. He even has an attempted escape from state prison to his name.
When you have as many driving charges as Flowe does, you have to prioritize court dates in order to keep court appearances from becoming a full-time job. Flowe usually turns up in court on his more serious charges. But like many who have learned to play the system, Flowe has been known to skip a court date or two for the less serious ones. Judges have regularly issued orders for his arrest after he fails to appear in court.
Flowe is currently serving a year-and-a-half sentence for habitual drunk driving. Fans can write to him at Avery/Mitchell Correctional Institution, PO Box 608, Spruce Pine, NC 28777.
LUIS FLORES ORTIZ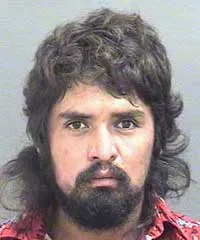 Alias: Louis Ortis
Career High: Currently wanted by authorities on nine drunk driving and driving related charges, the highest number of any of our drivers
Career Low: Racked up the second highest number of charges in a single drunk driving incident. Those charges, filed in 2003, included discharging a firearm in the city, intoxicated and disruptive, reckless driving, driving with license revoked, resisting a public officer, giving fictitious information to a public officer and driving while impaired.
Times Charged with Driving Without a License: 7
Ortiz, 29, is the most elusive of our drunk drivers. He served four months and 14 days in state prison on two drunk driving charges in 1998 and apparently found the accommodations unsuitable. He learned from his past mistakes and has since avoided the court system at all costs.
Because of this, he is constantly on the run. He's been charged twice with hit and run and convicted once, and rarely sticks around long enough after an accident to fill out a report, which is why he has been convicted for failing to make one. He is currently wanted on multiple drunk driving, driving with license revoked, open container and intoxicated and disruptive charges from incidents that occurred between 2001 and 2003.
CATHY CODY SMITH
Career High: Only woman to make our list. She is also one of our most consistently aggressive drivers.
Career Low: Racked up the highest number of charges in a single drunk driving incident, a feat that requires both creativity and ingenuity. On June 30, 2003, Smith was arrested on charges of driving while impaired, driving with license revoked, communicating threats, violating a domestic violence protective order, breaking and entering, harassing phone call and using fictitious driver identification documents. And she did it all before 9am, according to police records.
Fastest Speed Clocked: 64 mph in a 45 mph zone.
Times Charged with Driving Without a License: 11
Smith, 46, is a born multi-tasker who manages to combine drunk driving with a surprising array of activities. She is often arrested simultaneously on drunk driving and drug and domestic violence-related charges. She has been known to forget to turn on her headlights and has more than one assault charge on her record, including an assault on a government official.
PERRY DARCELL PRICE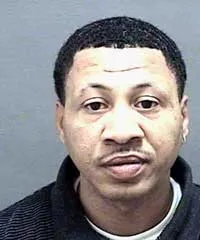 Career High: Another drunk driver who knows how to pick a defense attorney. Price has had nine drunk driving charges over the last decade, but has only gotten one prison sentence so far. District attorneys helped out by dismissing three of the charges against him, a common practice in a state in which about 40 percent of DWIs are dismissed.
Career Low: Got beaten out for ninth place on our list by a woman. Lost his car to the state in a 2003 drunk driving related vehicle seizure.
Fastest Speed Clocked: 82 mph in a 55 mph zone.
Times Charged with Driving Without a License: 21
Price, 35, has never bothered with trivialities other drivers waste their time on, like inspection stickers and license plates. He doesn't buckle up himself or his passengers, either, and has been charged with failing to secure a passenger under one year of age.
Price is currently serving a 19-month sentence for habitual drunk driving at the Charlotte Correctional Center. Fans can mail him at 4100 Meadow Oak Drive, Charlotte, NC 28208.