David Banner's free mixtape Sex, Drugs and Videogames finds our hero in a battle for the soul of hip-hop and his own redemption, as well. Banner has been inching his way back to conscious politics since the 2010 release of Death of a Popstar, and ups the ante here with a tricky plan: to slip the listener a mickey of bouncing beats, catchy hooks and stealthily thoughtful lyrics. It's an ambitious goal, and one he only meets sporadically. At other times, he sips a bit of his own Kool-Aid, treading dangerously deep into trill waters.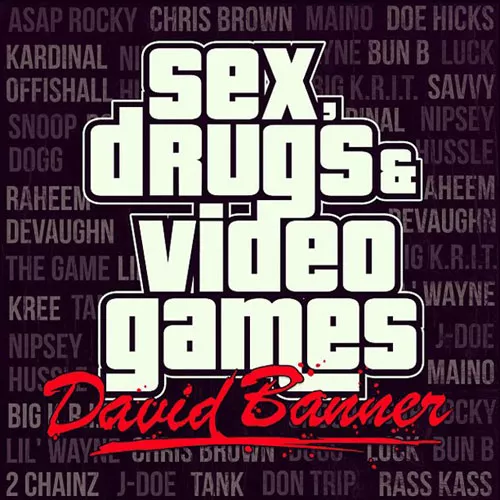 Banner fans have come to expect his peculiar brand of macho sensitivity, and he delivers on stand-out tracks like "Malcolm X (A Song to Myself)," attacking the mic with aggression and spitting raw, intimate lyrics that show him struggling to overcome the same flaws in himself that he sees poisoning hip-hop. "What about Patrice, Malcolm, Huey P/ I don't want these kids to grow up to be me," he grinds out.
The play list is intentionally schizophrenic. Knock-out songs like "Swag" and "Who's That?" are packed alongside filler like the zero-irony "I Look Good" and "Amazing." Banner missteps with repeated use of an awkward device — a female computerized voice, a la Midnight Marauders, who asks not-quite-thought-provoking questions that Banner doesn't bother to answer, anyway.
"Swag" is the standout here. Its snaps-and-claps beat and chanted chorus mask subversive lyrics that sink in while you bounce: "Everybody in my city pushing keys and that's all these kids see/ If that's the only thing they hear then that's the only thing they'll be/ They call it swag."
"Smoked Out" features Big K.R.I.T. and is an unexpected take on male-female dynamics. Much of the rest of the album is weighed down by uninspired lyrics from featured rappers who don't seem to have gotten the message about undercover knowledge. But overall, it's a solid play for conscious types who, like Banner, are warring with the urge to shake a little ass.