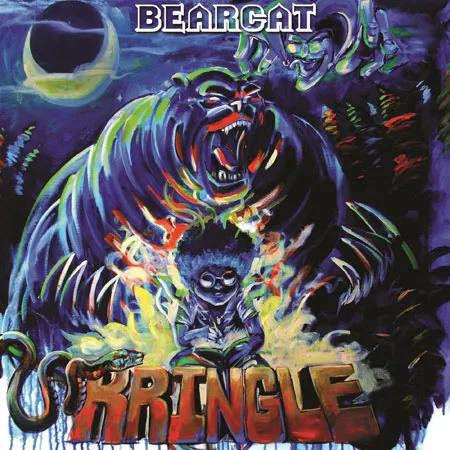 About a third of the way through his first solo effort, Kringle, rapper Bearcat asks on "Lethal Legal," "Now you have it, but do you really get it? Nod your head to the beat, let me know that you're with it."
As one half of Eyes of the Elders' rhyming force, Charlotte listeners have become accustomed to hearing the emcee trade bars and quips with Ricky Radar. On Kringle, there's definitely a learning curve to hearing just his voice.
"Sheisty" is the track I looped around to hear again. Along with a beat which made my ears perk up, it combines honest flows about coming from Davie County to Charlotte, with introspection on his career. Bars including, "all my dogs pulling for me, no Iditarod," are just the bow.
However, Kringle has some lulls. The album will leave you wishing Bearcat flexed the dexterity he flashes more often, but alas, he frequently resorts to the familiar — and comfortable — over pushing for what may be new and dope.
All of the elements are there — thoughtful rhymes which are cleverly delivered over beats which go from video game-y, 8-bit minimalist at the start to soulful samples and Sade-like sax. There's even some ominous tones over hard drums and EDM mixed in. None of which really knock you out, and the feeling of it all being underproduced is why the dots on Kringle don't connect.
That said, if getting you nodding along pleasantly — despite the occasional confusion — and perking up at clever lines, and scrunching your face up in delight on the few occasions where he takes the initiative to switch up his flow is what he was aiming for, then Bearcat can safely call Kringle a success. It just doesn't happen enough.