It's not fair, exactly, to say that Facebook killed the alt-weekly in Knoxville, Tennessee. But it probably landed the final blow.
The internet, obviously, has been killing newspapers for a very long time. Why, say, would you pay for a subscription to your daily paper when you can get your local news online for free?
The internet killed other revenue sources as well. Craigslist cut out classified sections. Online dating killed personal ads. Amazon put many local mom-and-pop advertisers out of business.
Yet the Metro Pulse, Knoxville's longtime alt-weekly, was still turning a slight profit in 2014 when the E.W. Scripps Company shut it down. So editor Coury Turczyn and a few other staffers set out to start their own paper. But in the six months it took to get the Knoxville Mercury off the ground, the market had changed.
"We lost a lot more small-business advertisers than we expected," Turczyn says.
Facebook had captured them.
As with any toxic relationship, the possibility of a breakup sparks feelings of terror — and maybe a little bit of a relief.
That's the spot that Facebook has put the news business in. Last month, the social media behemoth announced it would once again alter its News Feed algorithm to show users more posts from their friends and family, and a lot fewer from media outlets.
The move wasn't all that surprising. Ever since the 2016 election, Facebook's been under siege for creating a habitat where fake news stories flourished. Their executives were dragged before Congress last year to testify about how they sold ads to Russians who wanted to influence the U.S. election, and so, in some ways, it's simply easier to get out of the news business altogether.
But for the many news outlets that have come to rely on Facebook funneling readers to their sites, the impact of a separation sounds catastrophic.
"The End of the Social News Era?" a New York Times headline asked. "Facebook is breaking up with news," an ad for the new BuzzFeed app proclaimed.
Facebook backpedaled a week later, saying they planned to prioritize local news. But when a giant like Facebook takes a step — until recently, the social media site had been sending more traffic to news outlets than Google — the resulting quake can cause an entire industry to crumble.
Consumers, meanwhile, have grimaced as their favorite media outlets have stooped to sensational headlines to lure Facebook's web traffic. They've become disillusioned by the flood of hoaxes and conspiracy theories that have run rampant on the site.
A Knight Foundation/Gallup poll released last month revealed that only one-third of Americans had a positive view of the media. About 57 percent said that websites or apps using algorithms to determine which news stories readers see was a major problem for democracy. Two-thirds believed the media being "dramatic or too sensational in order to attract more readers or viewers" was a major problem.
Now, sites that rely on Facebook's algorithm have watched the floor drop out from under them when the algorithm is changed — all while Facebook has gobbled up chunks of print advertising revenue.
It's all landed media outlets in a hell of a quandary: It sure seems like Facebook is killing journalism. But can journalism survive without it?
At one time, alt-weeklies could rake in advertising money by selling cheaper rates and guaranteeing that advertisers would hit a younger, hipper, edgier audience. But then Facebook came along. The site let businesses micro-target their advertisements at very specific audiences. Like Google, Facebook tracks you across the web, digging deep into your private messages to figure out whether to sell you wedding dresses, running shoes or baby formula.
"You go to Facebook, you can try to pick your audience based on their geographic location, their interests," Turczyn says. It's cheaper. It's easier. And it comes with a report chock-full of stats on who the ad reached.
"Even if it doesn't result in any sales and foot traffic, it at least has this report," Turczyn says.
Mercury ad reps would cite examples of businesses that advertised in print and saw their foot traffic double the next day — but the small businesses wouldn't bite. Attempts to rally reader donations weren't enough. The Mercury shut down in July.
On February 6, Instagram, which is owned by Facebook, rolled out a plan to make social media advertising all the more appealing to clients — and foot traffic stats all the more obsolete. The new ads, called "collection campaigns," include product catalogs mixed with video to allow users to complete purchases without ever leaving the app. They were first tested on Facebook.
"It's just more of the same sad story," Turczyn says. "It's a slaughter, there's no doubt about it."
Turczyn says two decades of journalism experience hasn't helped with the job search. Journalists aren't what outlets are looking for.
"The single biggest job opening I see consistently is social media manager. Or 'digital brand manager,'" Turczyn says. "Those are the jobs on the marketplace right now."
And in Charlotte, that one job might eventually replace the other.
On February 1, a new media startup launched in Charlotte to little fanfare. John Turner, founder of The Knaq, admits that he only launched the site so he could begin the feedback process, and that his company still had "an incredibly long way to go."
A quick look at the website, however, offers a peek at a new type of media company that could come to redefine the way Charlotteans — and others around the country — consume media. The front page on a recent morning hosted posts on a mix of topics including local history, best menu options at a relatively new coffee shop in town and an introduction to a local law firm written by the firm's PR rep.
The posts aren't paid content, but the blurred lines between PR and what could be seen as news on the site are things many journalists agonize over every day. (For full disclosure, Creative Loafing occasionally runs sponsored content, clearly marked as such.)
Turner insists he is not trying to launch a news site, but simply wants to cultivate a collection of posts written by experts in different fields to give readers insight on specific topics. For example, he says, if a yoga instructor wants to write about yoga, they can do so. If a realtor is willing to shed some light on that field, they are welcome to it.
"My thing about it is, I don't want this to be about journalism," Turner says. "There's a handful folks who work for companies related to what they're writing about and we want to celebrate that. We don't want to make that a burden like it would be in traditional journalism. We want to say, 'Look, this person is doing this, and yes, this person works for this company, and here's a link to their company website just so there's full transparency.' But we are not a news site, and this is not journalism."
Turner says one of his first priorities is to increase transparency, so that readers know whether or not an article they're reading is written by someone with connections to a certain company. He says he has no plans to post paid content on the website — meaning he won't accept money from a company so that a rep can write a positive article about it — but if he were to pursue that in the future, it would be "hilariously transparent."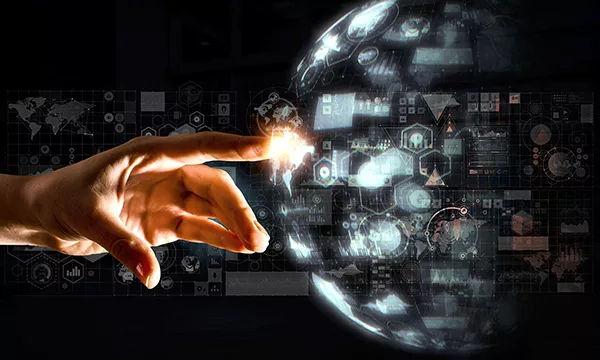 There's no reason to believe Turner isn't sincere about his desire to be an expertise blog rather than a news site. What his site does do, however, is lay out a model for what journalism could become in 10 years, when advertising money has dried up and paid content is the only way to keep a website running.
Of course, the old advertising model is not the only way to keep a media startup afloat. Since launching in 2015, local newsletter Charlotte Agenda has seen a successful first three years thanks in large part to sponsorships from huge corporations like OrthCarolina and, more recently, Bud Light.
Andria Krewson, a former reporter for The Charlotte Observer who later spent years studying local digital media at the University of North Carolina, says that while she respects some of the work Charlotte Agenda does, she worries about the long-term effects that corporatizing news might have.
"It can erode the lines between editorial and advertising in people's minds, and I don't know what that does to trust of journalism over time — whether people start thinking that all journalism is essentially sponsored or paid and doesn't have its own credibility," Krewson says. "I worry about that."
Krewson says she believes the corporate experience of the Agenda's founders played a large role in them being able to read the market and keep the Agenda afloat, as opposed to when journalists like Turczyn attempt to launch a publication.
"Charlotte's always been good in terms of promotion and marketing, and we have a ton of marketers here," Krewson points out. "Certainly PR and marketing jobs have grown while traditional journalism jobs have not, so I think we're all kind of overwhelmed with that, whether it's locally or nationally."
She hopes that, in the long term, the glut of sponsored content will make people value quality journalism more. But that's not likely. The decline in print advertising has ravaged the world of alt-weeklies, killing icons like the Boston Phoenix, the San Francisco Bay Guardian, and the Baltimore City Paper.
Dailies keep suffering, too, no matter how prestigious or internet-savvy.
The West Virginia Gazette-Mail won a Pulitzer Prize last year for reporting on the opioid crisis. It filed for bankruptcy last month. Eleven staffers were cut from the Oregonian on Jan. 31, the same day Silicon Valley's San Jose Mercury News slashed staff.
McClatchy Company, a chain that owns 31 daily papers including the The Charlotte Observer and the The News & Observer in Raleigh, made many cuts in the last year, too. Tim Grieve, vice president of news at McClatchy, declined to say exactly how many positions have been eliminated.
"Our newsrooms are smaller than they once were, but because we're so focused on serving the needs of our communities, we're actually reaching more readers than we ever have before," Grieve writes in an email.
Yet the convergence of layoffs with the pressure to get web traffic has influenced coverage, says Sean Robinson, a 53-year-old investigative reporter with the Tacoma News Tribune in Washington. When potential traffic numbers are an explicit factor in story selection and you're short-staffed, you have to make choices. Stories about schools don't get many clicks. Weird crime stories do.
But as a long-time reporter, Robinson knows that bombshell scoops can sometimes begin with mundane reporting. Fail to report on the dull stuff, and you don't know what else you're missing.
"The media companies want the traffic, the traffic, the traffic," Robinson says. "The stuff [readers] need to know — but don't know they need to know — disappears."
Asked if there's any reason for optimism, Mathew Ingram, who covers digital journalism at the Columbia Journalism Review, lets out a wry laugh. If you're not a behemoth like BuzzFeed, he says, your best bet is to be small enough to be supported by die-hard readers.
"If you're really, really hyper-focused — geographically or on a topic — then you have a chance," Ingram says. "Your readership will be passionate enough to support you in some way."
Here's looking at you, reader.