The late Woody Guthrie was a legendary folksinger/songwriter who, simply by the example of his life and his art, did more than anyone to revive the American folk music tradition in the 20th century. It's a good thing, too, because he sure wasn't much of a novelist. Until recently, hardly anyone even knew he'd produced a novel, and then the University of Texas started compiling a Guthrie collection and found House of Earth. Before you could say "This land is my land," writer Douglas Brinkley and actor/moneybags Johnny Depp decided to co-edit the book and get it published.
The story is about a Texas Panhandle farming couple, Tike and Ella May Hamlin, who struggle to survive the Great Depression, besieged by debt, dust storms and merciless drought. Tike, fed up with his and Ella May's rickety shack, decides to build an adobe house, literally building a home from the earth on which it stood. They joke around a lot, love each other a lot, and have all kinds of sex — so much so, and so graphically, there's no way the book could have been published in the U.S. when Guthrie wrote it in the 1940s.
Guthrie was a great observer of life and a ponderer on the human condition, as his monumental song output attests, but it's his pondering nature that regrettably turned his novel into an oddly tedious work. To be blunt, not much happens. There's not even very much social observation or politics, two of Guthrie's songwriting strengths. Now and then, Tike works on the house, or Ella May walks into town, or they stop doing that and screw some more. Mostly though, the pair engages in, well, pondering. And down-home philosophizing. And more musings about life. I soon found myself flipping through the philosophy just to read about someone doing something — anything.
Guthrie was nothing if not a clever wordsmith, and his facility with the turn of a phrase at times almost saves the book. But just almost; even the homespun witticisms often seem forced and inauthentic. Nothing here diminishes Guthrie's mammoth contributions to American culture one iota, but, as disappointed as I am to have to write this, House of Earth is more of an historical curiosity than a work of art.
If you decide to read the book despite this review, please take my word for one thing: Skip the interminable, blowhard introduction written by Depp and Brinkley, who labor mightily to convince readers, and themselves, that House of Earth is somehow Guthrie's visionary, major achievement. If only.
When Chiquita decided to relocate to Charlotte, precious little note was taken of the company's early history, while a mere slice of infamy (paying off brutal Colombian paramilitary organizations) was barely noted. It was if it was all supposed to be a secret. The Fish That Ate the Whale: The Life and Times of America's Banana King, a biography of Samuel Zemurray, one-time owner of the United Fruit Company (Chiquita's original name), is a reminder of the hard-charging, über-colonialist history of the banana industry and, of course, our hemisphere. It's also one hell of a well-told story about one of the past century's larger-than-life characters.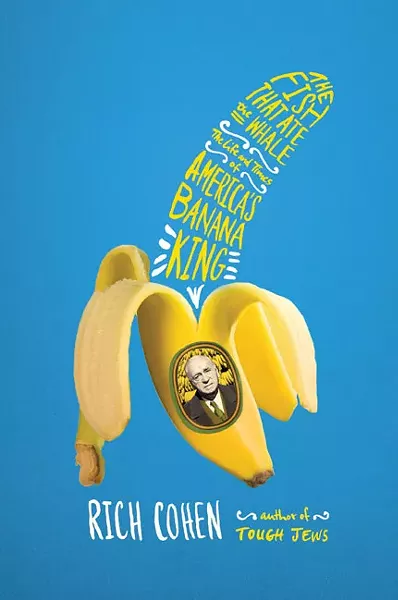 Zemurray came to America as a penniless immigrant, moved to Alabama, and wound up essentially in control of much of Central America. When the former banana peddler became a grower and importer, the president of Honduras wanted to extract more taxes from foreign companies, including Zemurray's Cuyamel Fruit. Zemurray simply hired mercenaries, stage-managed a supposed "revolution," and installed a more cooperative Honduran to run the country. It's like something from Kipling: the rascal imperialist with nerves and balls of steel who rides rough over the countryside, dismissing the loss of life his schemes create, and having a big ol' time.
By the 1930s, Zemurray had sold his company to United Fruit, but when the company hit upon hard times, Zemurray orchestrated another coup, this time installing himself as head honcho of the company, and leading the company back to full-blown riches. In 1954, when Jacobo Arbenz, the democratically elected president of Guatemala, started redistributing United Fruit's uncultivated land to peasants, Zemurray hired a PR firm that convinced Washington that Arbenz was a communist. Just like that, the CIA overthrew the president, United Fruit was once again sitting pretty, and Zemurray's reputation as (pick one) A. an arrogant, murdering imperialist, or B. a colorful, can-do character was set. As with Kipling's tales, the reader is appalled at the waste of life and the "host" country's degradation, but at the same time, you can't help but be awestruck at a person who became, for better or worse, a veritable force of nature.
House of Earth
by Woody Guthrie 0x000A(Harper, 234 pages, $25.99)
The Fish That Ate the Whale: The Life and Times of America's Banana King
by Rich Cohen (Farrar, Strauss & Giroux, 270 pages, $27)