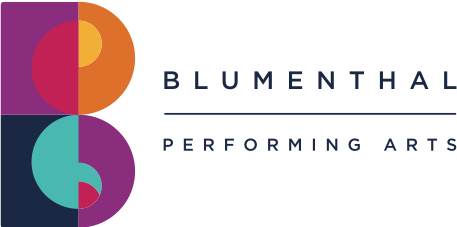 Charlotte, N.C. –Blumenthal Performing Arts is pleased to announce the appointment of four new members to its Board of Trustees. John Giannuzzi, Portia MacKinnon, Susanne McGuire, and Courtney Rogers were confirmed to the board during Blumenthal's Annual Meeting at Knight Theater in January.

"Blumenthal Performing Arts throughout its history has been fortunate to attract talented, committed individuals who generously devote themselves to service," said Tom Gabbard, President and CEO of Blumenthal Performing Arts. "This new class of Trustees continues that great tradition.  We rely on their expertise and insight to help us know how best to use our programs to strengthen our community."

John Giannuzzi
John Giannuzzi is the incoming Managing Partner for the Carolinas practice of Deloitte, one of the largest accounting firms in the region with more than 1,800 professionals. He has more than 35 years of public accounting experience after his graduation from Duke University and has worked primarily in the healthcare and manufacturing industries over his 23 years as a partner. John and his wife Kathy have raised four children in Charlotte and are very active in the Charlotte community. Over the years, John has served on Executive Committees as the Board Treasurer of Opera Carolina, Carolina Voices, Southminster and Christ Church Charlotte.

Portia MacKinnon
Portia MacKinnon is an executive at Bank of America responsible for leading Business Planning and Controls for Advanced Solutions and Digital Banking, which focuses on making banking more convenient for customers by delivering innovative products and services across financial centers, mobile devices, and online platforms. Since joining Bank of America in 2001, Portia has held a number of leadership positions in Consumer and Small Business including Risk Management, Financial Center Sales, Service & Operations and numerous Consumer Product Management roles. Portia actively supports and volunteers with youth sports organizations, fundraising events, and local schools. Portia holds a Bachelor of Science in Business Management from Clemson University. She resides in Charlotte, NC with her husband and their two sons.

Susanne McGuire
Susanne H. McGuire is a community volunteer and currently serves on the Education Committee for Blumenthal Performing Arts. She was also a member of the 25th Anniversary Steering Committee and chaired the Gala Musical Tribute honoring Tony Award-winning costume designer William Ivey Long. In addition, she is a member of the Mint Museum Auxiliary and assisted as a Mint "Friend of William Ivey Long" when his costume exhibition was on display. Susanne is a sustaining member of the Junior League of Charlotte, where she previously served on the Board and the Executive Committee. She also serves as President and Secretary of their family foundation. Susanne received her BA, Magna Cum Laude, and her MA from Winthrop University. She did additional graduate work at the Sorbonne in Paris and USC. She is married and has two grown children.

Courtney Rogers
Courtney Rogers is a former pharmaceutical sales representative, medical liaison and initial sales professional for a startup clothing company who has a strong track record in relationship development, public relations and event planning. She now focuses on community service and civic leadership where she has held positions for various organizations including Children's Ministries, Youth Ministries, and the Parent Association and Leadership Team at Trinity Episcopal School. Her passion is working with local non-profits and charities in the Charlotte area including, Friendship Trays, Charlotte Community Toolbank, Refugee Support Services, The Metro School and others. In her free time, she enjoys traveling, cooking, skiing, and spending time with her husband and teenage boys.

The slate of board members for 2019 is listed below:

Jeffrey S. Hay, Board Chair
Kristin Hills Bradberry, Immediate Past Chair
Kevin R. White, Treasurer, Finance & Audit Chair
Matthew Salisbury, Secretary
Bobby Chesney, Compensation Chair
Barbara Meeks, Development Chair
Renee Hobart, Education Chair
Scott Tozier, Facilities Chair
Reginald Bean, Marketing & Community Relations Chair
Richard Battle                                                             Jerri Kallam
Brian S. Cromwell                                                       Michelle Y. Lee
Dena R. Diorio                                                 Portia Sherman MacKinnon
Bobby Drakeford                                                        Susanne H. McGuire
Julie Eiselt                                                                   Gail Sharps Myers
Charlie Elberson                                                          George Raftelis
Jonathan D. Feit                                                          Courtney D. Rogers
Erin Lavely Fisher                                                        Anjali Shah   
John Giannuzzi           
ABOUT BLUMENTHAL PERFORMING ARTS
Blumenthal Performing Arts serves the Carolinas as a leading cultural, entertainment and education provider. For more information, call (704) 372-1000 or visit BlumenthalArts.org. Blumenthal Performing Arts receives operating support from the Arts & Science Council and the North Carolina Arts Council. Generous support is also provided by PNC Bank, sponsor of the PNC Broadway Lights series.