No book critic — or none I've ever heard of — can read all of the most acclaimed books of any year. These days, there's also the gradual melding of literary fiction with some genre fiction to consider, as well as the ever-growing overall quality of graphic novels (which can also include comics-based nonfiction, which further wears down the old paradigm of only taking lit fiction and scholarly-ish nonfiction seriously). With that said, here are my eight favorite books of 2012.
NONFICTION
The Graves Are Walking: The Great Famine and the Saga of the Irish People by John Kelly. A riveting, shocking account of the mid-19th century Great Potato Famine in Ireland, a horrendous man-made tragedy that killed over a million people and drove two million from the country, out of a population of eight million. Kelly documents British officials' apathy and policies that deliberately worsened the impoverished Irish people's plight. This is a beautifully researched and reported book, albeit not exactly pleasant to absorb.
Satan Is Real: The Ballad of the Louvin Brothers by Charlie Louvin. The Louvin Brothers, from north Alabama, were arguably the greatest duo, and inarguably the most influential one, in country music history. Their 1950s-era, haunting close harmonies on songs of love and religion and the occasional murder ballad have become legendary. Ira Louvin, the primary songwriter and lead singer, was an unparalleled tenor, a ground-breaking mandolin player, a formerly abused child, and a terrible drunk with the personality of a pissed-off rattlesnake. Ira's younger brother's account of their upbringing and career is as engrossing as any music bio I've ever read.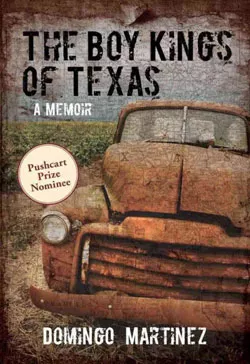 The Boy Kings of Texas by Domingo Martinez. Wondrous, gritty and hilarious storytelling by a writer who grew up in crushing poverty in Brownsville, Texas, just north of the Mexican border. Martinez details the risks for Latino kids in his neck of the woods, including grinding boredom and yielding to border violence. Full of penetrating authenticity, the book is also a look at a universal phenomenon: smart kids in small towns who can't wait to leave.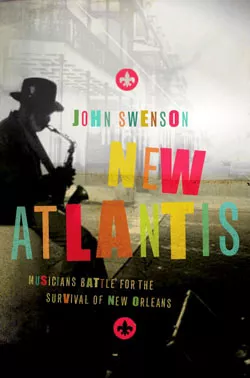 New Atlantis: Musicians Battle for the Survival of New Orleans by John Swenson. Longtime music journalist Swenson takes a no-b.s. look at the post-Katrina music scene in New Orleans, which has become an ongoing, hard labor of love, usually in the face of increased violence and mud-stupid, racist officials' indifference. The portrait of young hotshot Troy "Trombone Shorty" Andrews, as he copes with both newfound fame and a troubled relative, is deeply moving.
FICTION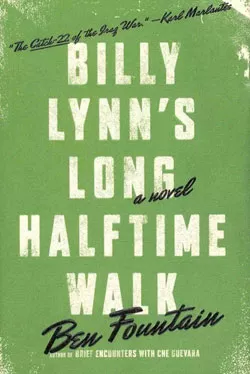 Billy Lynn's Long Halftime Walk by Ben Fountain. The story of Billy Lynn and his Bravo squad, who become heroes when Fox News broadcasts footage of their firefight against Iraqi "insurgents," turns into an incisive slice of Americana in the 21st century. Bravo squad is brought home briefly for a Victory Tour, and most of the book takes place at a Thanksgiving Day Dallas Cowboys game where they share a halftime stage with Beyoncé. Fountain is a ferocious writer who has created a fierce satire of American empire and culture.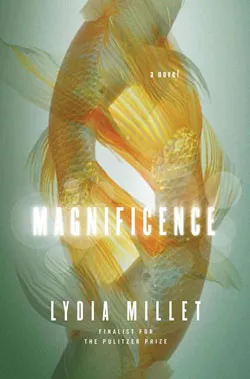 Magnificence by Lydia Millet. Pulitzer Prize finalist Lydia Millet concludes the trilogy that began in How The Dead Dream with the story of Susan Lindley, a woman at loose ends who inherits a mansion filled with decrepit taxidermy. Her struggle to save the neglected animal mounts matches her battle to find balance in her life. Millet, as always, is concerned with humans' relation to the natural world, raising issues of extinction, evolution and parenthood on a background of humorous vignettes and heartbreaking revelations. Her writing is sharp and energetic as usual, which makes for an instantly recommendable novel.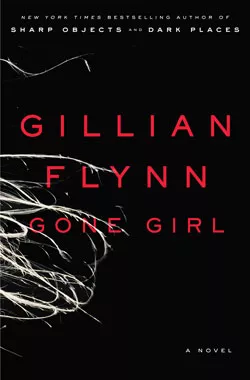 Gone Girl by Gillian Flynn. A perfect confluence of literary writing and crime fiction, Gone Girl was one of 2012's brightest spots of creativity. One reviewer called author Gillian Flynn "mercilessly observant," and that's one of the main attractions in this story of the search for a vanished wife — a story that turns into a twisting, surprising examination of marriage, disillusionment and media circuses.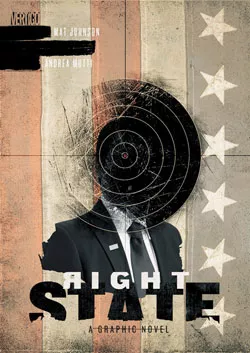 Right State by Mat Johnson and Andrea Mutti. In this accolades-collecting graphic novel, it's 2020 and the president is still a black guy. America has a homegrown, right-wing terrorism problem, as the fetid remains of the Tea Party mass for revolution in poor rural areas. A renegade federal agent now leading the insurgency is sought by a conservative talk show host who is secretly working for the government. And that's all I'll tell you, other than this book is very smart, at times funny and often chilling.