Circus arts director and performer CarlosAlexis Cruz is balancing two projects: One is a previous performance piece that will undergo changes, and the other is an entirely new presentation.
Last July, Cruz, a theater professor at The University of North Carolina at Charlotte, and his Cirque du Soleil-style acrobatic troupe Nouveau Sud ("New South") presented Sûr: An Acrobatic Journey in Search of Safety. Drawing on dance, acrobatics, as well as the masks, archetypes and stylization of circus arts, the show examined the fears of Charlotte's immigrant community and the city's people of color.
In January, Cruz will launch a new touring edition of the show.
"We'll be going to different sectors of the community to talk about deportation and police brutality," says Cruz, who envisions performances at venues such as community centers and flea markets. "We'll go to where the people are."
Nouveau Sud utilizes the concept of shared risk — the notion that theater's fourth wall is broken when audiences witness a risky acrobatic maneuver, and start to pull for the performer to succeed and avoid injury — to forge a bond between viewer and performer. This empathetic bond, he hopes, can translate to the community at large.
Cruz sees the touring iteration of Sûr as an ongoing dialogue with Charlotte's African American and Latino communities.
"I think we just scratched the surface with our last show," Cruz says. The plan this time is to hold question-and-answer sessions after each performance and incorporate the stories people tell into an ever-changing presentation.
"It's not just our perspective, Cruz says. "We want to include the community's stories as well."
The new Sûr is tentatively planned for a July premiere at the Blumenthal Performing Arts Center's Booth Playhouse.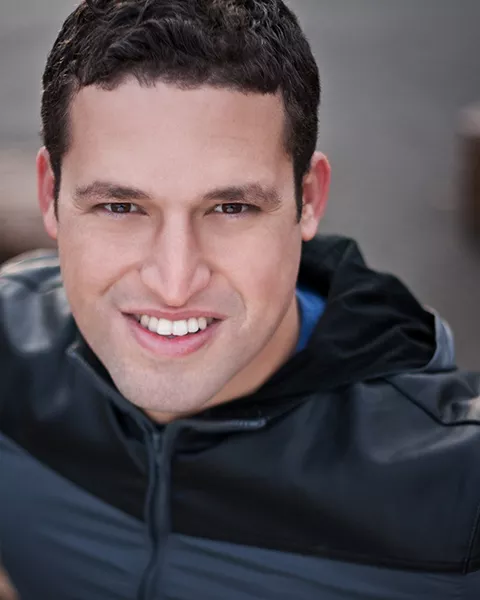 CarlosAlexis Cruz. (Photo by Deneb Catalan)
Cruz also plans to take a semester-long sabbatical this spring to develop a solo show, Pícaro, a depiction of the journey of a Central American immigrant across Mexico to the United States.
Cruz, who was awarded a 2017 Works in Progress Residency from the Princess Grace Foundation, will travel to Mexico to research the show. The grant will also fund a March residency at the Baryshnikov Arts Center in New York City, where Cruz will develop and stage the show as a work in progress.
"Pícaro is told from a physical theater and a clown theater perspective with masks and magic," Cruz says.
"The show is for the whole family," Cruz adds. "I hope to do a soft opening of the show in late May or early June at Children's Theater. After the show starts touring, we'll come back to Charlotte for a run at Children's Theater during their 2018-2019 season."
Drawing on Central and South American folklore — the archetypical figure of the opossum as a trickster is employed to illustrate the resilience of his protagonist — Cruz hopes to highlight the common humanity we all share with immigrants.
Reflecting a focus on community and diversity that he shares with Kesavan and Gonzalez, Cruz says the richness, resilience and courage of the immigrant's journey can serve as an example for everyone.
"[Immigration] is not going to stop. Gangs are killing people, so people need to leave their countries. The big question now is how do we as a society react to this phenomenon?"