Paola Garcia| Public Relations Manager FOR IMMEDIATE RELEASE Camino
704.883.4645
CHARLOTTE, NC – Thursday, Sept. 15, Camino, a bilingual nonprofit in the Charlotte area for the past 20 years, celebrates the beginning of Hispanic Heritage Month by hosting their event, Camino Celebra Arte & Cultura. Through this event, Camino hopes to showcase the beauty of Hispanic art and culture while continuing to uplift the Latino community. Here's what to expect:
Digital Interactive Art Walk: Join Camino staff members as they take you on a
campus tour where guests can learn about how Camino uplifts the Latino community
through firsthand testimonials.
Journey of Hope Mural: View Phase 2 of this Camino mural – Phase 1 being a 10,000
square foot painting depicting the journey to America many Latinos face, with Phase 2
being a continuation of that story.
Release of Exclusive Data: Listen to the release of never-before-seen results from
*Camino Research Institute's Latino Community Strengths and Needs Assessment in
Mecklenburg County, and learn more about how Latinos are impacting our community.
Guatemalan Art Exhibit: View various pieces of artwork by different Guatemalan
artists. Artwork is available for purchase and proceeds will go to artists living in
Guatemala. *Example of one of the paintings to the right.
Food and Music: Enjoy free authentic Latino cuisines and live music.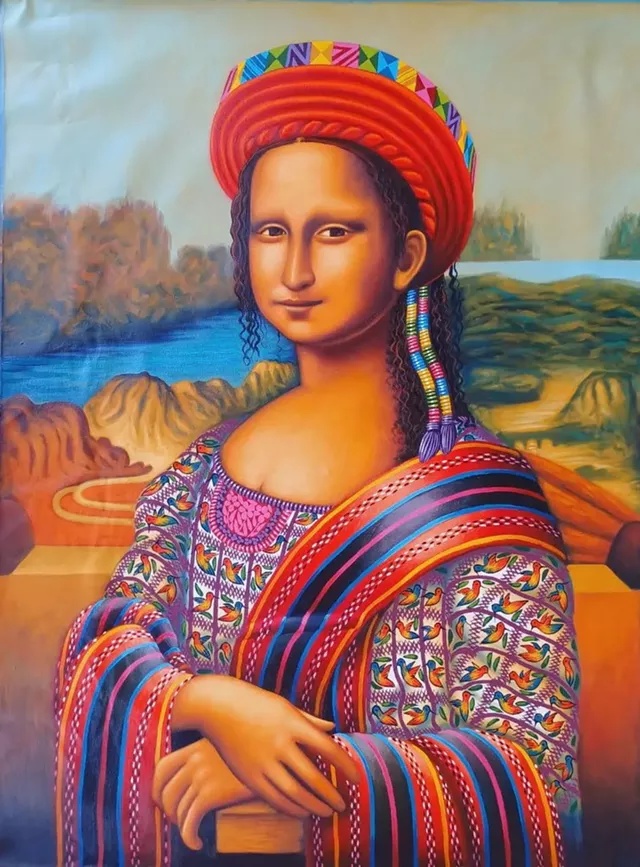 "It is our desire that this night will kick off Hispanic Heritage month in a vibrant way, help shine light on how Camino is a true place of hope, healing, and opportunity for Latino immigrants in Charlotte, and inspire others to allow Camino to walk alongside them on their own Journeys of Hope," said Paola Garcia, Public Relations Manager for Camino.
The event will take place from 5 p.m. - 8 p.m. at 201 Stetson Dr. Charlotte, NC 28262, and will be in Spanish with English translators. For more information, or to RSVP, please visit https://lnkd.in/g8t7jWC7
*Camino Research Institute (CRI), formerly the Department of Research and Evaluation, is conducting their Latino Community Strengths and Needs Assessment to understand the life experiences, needs, and barriersto achieving optimal health for Latino families acrossthe state.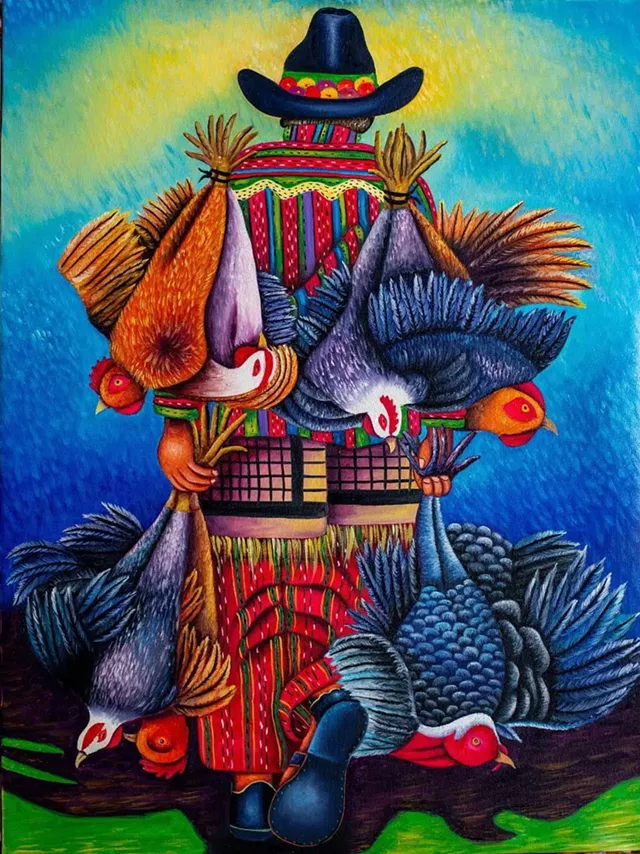 About Camino
Camino Health Center is a bilingual and multicultural health center that provides excellent and affordable integrated care to the underinsured and uninsured populations. Our mission is to equip people to live truly healthy lives by focusing on the whole person. Through our collective services, we empower community members to enhance their physical, mental and emotional health. (Camino Health Center is a 501(c)(3) nonprofit organization legally known as Camino Community Development Corporation Inc.)