Nikolai Elneser has a surprisingly sunny disposition for someone who works on violence prevention in the planet's most violent city.
Elneser is from Caracas, Venezuela, and while accurate data is hard to come by, estimates put the country's homicide rate at about 119 per 100,000 residents. (By contrast, the U.S. homicide rate is 4 per 100,000.) Elneser's organization, Caracas Mi Convive, aims to organize communities and break the cycle of gang and street violence in low-income neighborhoods.
Elneser is a fellow with the Young Leaders of the Americas Initiative, a new State Department fellowship that connects young social entrepreneurs from Latin America and the Caribbean with local organizations across the United States. For one month, Elneser partnered with Mike Sexton, who works on issues of domestic violence with Mecklenburg County's Community Support Services.
At the end of his fellowship, Elneser sat down with Creative Loafing to talk about violence and healing in Caracas and the Queen City.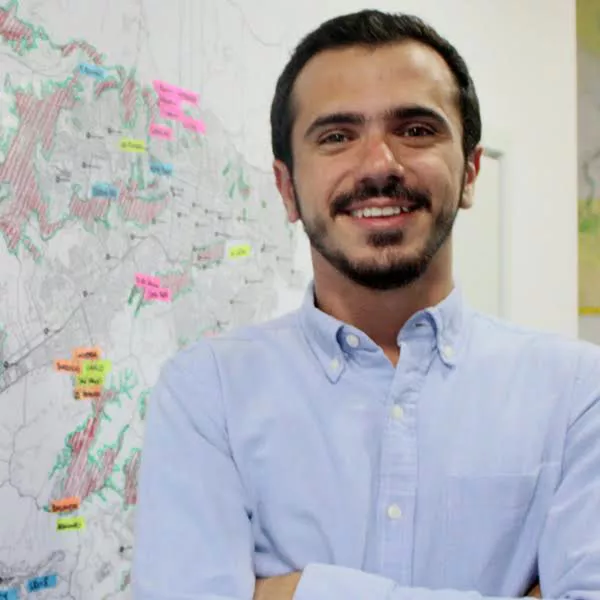 Creative Loafing: You studied city planning and civil engineering. How did you get involved in violence prevention?
Nikolai Elneser: The city has a huge relationship with violence and social issues. Spaces and the way they're built have a dear relationship with what happens in them, and I wanted to work a lot in violence prevention through urban design. Another motivation would be that as a Venezuelan,
I'm always affected by violence. Even if it doesn't hit me, my friend or family or someone I know will be hit by that, and the fact that I can do something about it is what motivates me to change the reality we're living in.
You typically work with gang and street violence in Caracas. What have you been able to learn working on domestic violence issues in Charlotte?
Violence is the same, you know, violence is violence. So when you're a victim of violence, there's always the same effect on the people. Victims of domestic violence are the same kind of victims as other types of violence.
Domestic violence can grow to gang violence or street violence any time, so the thing is that here there is a lot of homicide and victim support organizations and projects, and the work they do is pretty awesome because it has helped me to identify how we can do the victim support projects back in Caracas.
On the surface, Charlotte and Caracas seem like two very different cities. What are some similarities that you've found?
I can say the difference from Caracas to Charlotte is the same difference that we have to São Paulo, which is pretty similar to us, or maybe to Paris. The thing is that we're all humans and we all suffer loss. We feel fear. We have a life and we want to be happy.
There are more things that are common for both of us than the things that make us different, so I think that that's the thing that we have to rely on when we work with violence. People who have lost a daughter here will go through the same pain as someone who lost a daughter in Caracas. Those little things are the ones that I try to focus on so I can bring the work back there.
It sounds like there are similar community-based approaches for breaking the cycle of violence both here in Charlotte and in Caracas. Can you describe that approach?
Well, we first develop a trustful relationship with the community. We invest a lot of time in getting to know the community and people who live there, so they can trust us and they see us as part of the community.
After that is when we start talking about violence, and we start saying that this is an issue we can face together, and we start organizing. The first thing we do to organize communities is call them to a workshop where we identify on a huge map of the neighborhood the hotspots of violence, and people then develop agendas of intervention to reduce violence there.
For example, if there's a gang or drug dealers on this corner, we can recover it by putting some lights on, making a mural with the values of the community, and maybe doing a cultural activity there. And we start changing the way the space is being perceived by the community from a violence spot to a community gathering spot and that's how the process goes. So it's linear work where we develop trust, identify hotspots, make intervention, and support the leaders so they can be new role models.
I imagine working with violence all the time can be difficult. Is there a moment you can point to that makes you feel like it's all worth it?
People think violence has no solution. That they need Superman to save them. And Superman won't come. They know that, too. But you show that it's possible, that some people have done it, that some people have overcome it and some people are working on it.
Victor, for example. Victor is this guy who lost his father and he was offered revenge, but he didn't take it, so he decided to coach kids for Model United Nations, and they just won a competition as Best International Delegation. I think those little achievements of people overcoming violence make you think; it's all worth it, you know, it's all worth it.
What are some experiences that you're going to take back to Caracas from Charlotte?
The opportunities that I have with Mike, getting to know all these different projects and initiatives has been awesome. The work that they've done, the motivation they have to work for the community is great, and the work is really inspiring, so I think that is one of the biggest things I will take back. Charlotte wasn't even on my map before. You know, it's not the kind of city you hear of when you're out of the U.S. So now I can say I know Charlotte.
Second of all, a lot of ideas for different people back in Venezuela. All these civil organizations working here are doing an awesome job, and I want to give this experience and show this knowledge to some people back in Caracas that are working on those too. For them, maybe to network and work together and get ideas from each other will be a good thing.
And the last thing is the kindness of people here. I've been loving how people are welcoming, people are open to help. Charlotte is a city that is ready to receive people, to let them grow and have ideas, and I think that's one of the best experiences I had.
There are projects that I really want to see if we can put together back home, like this essay competition in school related to kids' experience in violence and how they have overcome it. They can develop their essay abilities and also talk about their violence experiences.
The second is the work with volunteers. Here they work a lot with volunteers that have been victims, and when you're going to talk to a victim of violence you usually listen more to someone who has been a victim already that felt the same as you do. That makes you open more to them. And that's one methodology that I think we have to adopt there.
How would you describe Caracas in one word?
Do I have to say one word? In English, it's even harder! I would say...how would you say something that amazes you all the time? Like, every time you are there, there is something that will take your breath away? I'm trying to put that in a word. It's like ... unexpectable? Unpredictable! With the good and the bad. Hopefully with the work we're doing and the work a lot of people are doing, soon it will only be with the good things. But yeah, unpredictable.
What about Charlotte?
All I do is talk about Charlotteans, and I would say welcoming and open. It's a city that's a good host city. It's a welcoming city with good, nice people.
How would you sum up your experience?
There's so much good going on and sometimes we just need to hear it. We need to feel that we're not alone. And when you see it in another city far away from your home, you see, yeah, there's this same concern around the world.
Even in this country that is a developed country, there are problems and there are people facing it. You can have a preconceived perception of reality and you have to go, open yourself and try to learn everything every day.