Charlotte A.D.
Soul vocalist Anthony David spits lyrics during his album release party at The Evening Muse last Tuesday.
The body delicious
Grace Seo acts as a human platter and serves up tasty raw-fish delights at Prevue's Nyotaimori "Naked Sushi" event held on July 19.
For Eva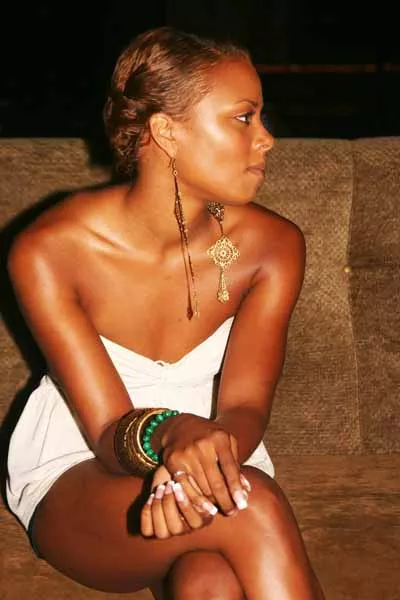 America's Next Top Model winner Eva Pigford stopped by Stir nightclub July 19, but she wasn't too thrilled to see the media. Oh well ... we snapped a pic anyway.
They, Robot
The sketch comedy troupe Robot Johnson got all wacky and showed off their comedic prowess to a packed crowd last Saturday at Spirit Square.