51. Mountain -- Climbing
52. Alice Cooper -- Love It To Death
53. Beach Boys -- Surf's Up
54. Dwight Twilley Band -- Sincerely
55. MC5 -- Back In The USA
56. Big Star -- #1 Record
57. Bruce Springsteen -- Born To Run
58. Joy Division -- Unknown Pleasures
59. John Cale -- Slow Dazzle
60. Television -- Marquee Moon
61. XTC -- Drums and Wires
62. Pere Ubu -- Modern Dance
63. Free -- Heartbreaker
64. Roxy Music -- Stranded
65. PIL -- Second Edition
66. Led Zeppelin Houses Of The Holy
Singing of Tolkien's Gollum and fair, foxy damsels in distress, goldilocks Zeppelin frontman Robert Plant continued to infuse his pensive, folky side into these metal gods' catalog. HOTH also features amusing attempts at funk like "The Crunge" wherein the rhythm section of John Bonham and John Paul Jones truly step out. -- Kandia Crazy Horse
67. Clash -- London Calling
68. Radio Birdman -- Radios Appear
69. Johnny Thunders -- So Alone
70. Fairport Convention -- Full House
71. Fleetwood Mac -- Rumours
72. Beatles -- Let It Be
73. DEVO -- Q: Are we not men? A: We are devo!
74. The Jam -- This Is The Modern World
75. Van Halen -- S/T
76. Kinks -- Muswell Hillbillies
77. McCartney/Wings -- Band On The Run
78. David Bowie Hunky Dory
Before Ziggy and Aladdin were the Kooks, Queen Bitches and Pretty Things populating Hunky Dory. This queer little LP -- part glam-slam, part folk-cabaret -- likened contemporary existence to living on Mars, ultimately declaring, in a flourish of rock odditude, "All the strangers came today/ And it looks as though they're here to stay." -- Fred Mills
79. Faces -- A Nod Is As Good As A Wink..
80. Spirit -- Twelve Dreams of Dr. Sardonicus
81. CSN&Y -- Deja Vu
82. Rolling Stones -- Exile on Main Street
83. Gang Of Four -- Entertainment
84. Wire -- Pink Flag
85. Funkadelic -- Maggot Brain
86. Curtis Mayfield -- Superfly
87. Cheap Trick -- In Color
88. Byrds -- Untitled
89. Tom Petty -- Damn The Torpedoes
90. Gram Parsons -- GP
91. Velvet Underground -- Loaded
92. Grateful Dead -- American Beauty
93. Neil Young Tonight's The Night
Typically considered his "dark" album, this record spotlights an almost vulnerable Neil Young, as he tries to come to terms with the drug-related deaths of two close friends -- especially Crazy Horse guitarist Danny Whitten. Spooked and unguarded, Young spins raw emotions into grungy riffs, as a frustrated artist grappling with fame. -- Lynn Farris
94. Randy Newman -- 12 Songs
95. Pink Floyd -- Meddle
96. Traffic -- Low Spark of High-Heeled Boys
97. Peter Tosh -- Equal Rights
98. The Who -- Who's Next
99. Lou Reed -- Transformer
100. Rod Stewart -- Never A Dull Moment
101. The Cars -- S/T
102. The Specials -- S/T
103. Doug Sahm -- Doug Sahm & Band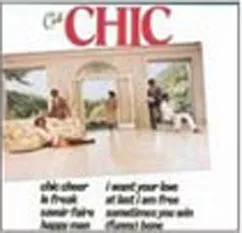 104. ZZ Top -- Tres Hombres
105. Herbie Hancock -- Head Hunters
106. Tom T. Hall -- In Search of a Song
107. Can -- Future Days
108. Chic C'est Chic
The monster hit "Le Freak" off C'est Chic is among five or six songs that defined the disco era, but Chic was more than a disco band. Producers/songwriters Bernard Edwards and Nile Rodgers made sure to funk up their polished sound, which was further rhythmically accented by percussionist Tony Thompson. A young up-and-coming crooner named Luther Vandross even appeared as a back-up singer on the album. -- Samir Shukla
Rocks Off
Top 200 albums of the '70s