1) Christian McCaffrey Jersey
23-year-old running back, Christian McCaffrey REALLY likes scoring touchdowns. He is carrying the Panther's offense and breaking records too. He joins Jim Brown in 1963 as the only players with at least 175 scrimmage yards in four of the team's 1st five games of a season, according to Elias Sports Bureau. He's got the juice and he's not slowing down. Christian will continue toying with defenders and flipping into endzones as he becomes the new face of the Carolina Panthers.
Get your official Christian McCaffrey jersey here!
2) Salute to Service Collection - Luke Kuechly Jersey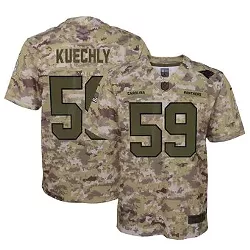 28-year-old middle linebacker, Luke Kuechly secured his 1,000th career solo tackle on Sunday. He is the first NFL playeer in history to hit that mark in his first eight seasons, and he still has 11 games to play! Luke has been a fan favorite since he was selected by the Panthers in the first round of the 212 NFL draft. The Salute to Service jersey is on SALE and ships FREE!
Get your Luke Kuechly Salute to Service jersey here!
3) Panthers New Era Blue/Black 2019 NFL Sideline Knit Hat
Stay warm this season watching your Carolina Panthers compete with the new Official Sideline Home Sport Knit. This knit cap is designed with a fleece lining that will allow you to stay comfortable while cheering on your team in the cold. Featuring a crisp team logo felt patch on the front, this Carolina Panthers knit is the perfect way to complete your winter weather look. Knit hat is on SALE and ships FREE.
Get yours here!
4) Panthers NFL Pro Line Pullover Hoodie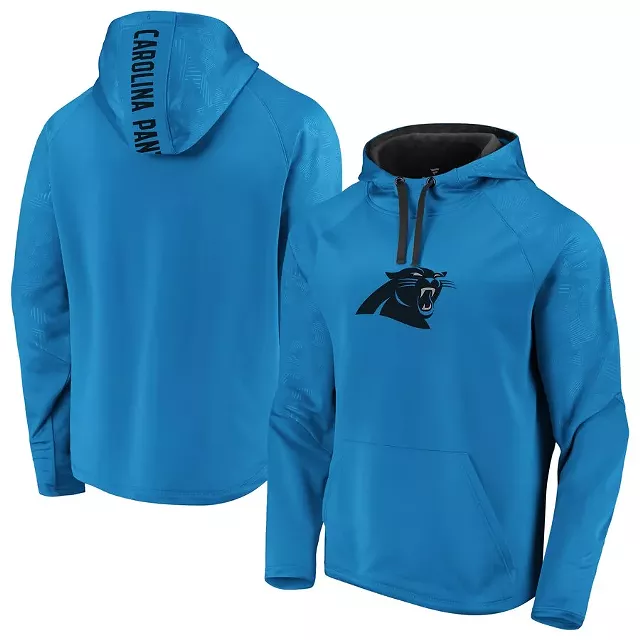 It's game day, but the temperature is dropping. You're not worried, because you're able to add this electric Carolina Panthers Iconic Defender raglan pullover hoodie to your ensemble. This blue hoodie is on SALE and ships FREE.
Get yours here!
5) Panthers NFL Pro Line Any Name & Number Long Sleeve Tee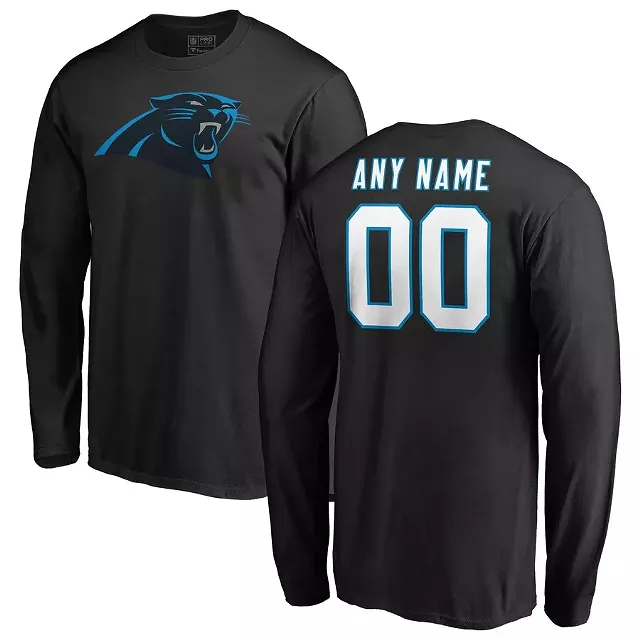 For die-hard fans. Let everyone know your pride is #1 by sporting your own customized look for game day with this NFL Pro Line Any Name & Number tee. It has a bold team logo on the front, with a name and number on the back. Better yet, you can personalize this tee with your favorite Carolina Panthers player or create your own personalized name and number. Sport this truly unique look to the next game!
Get your customized tee here!
Want to find the same kind of apparel that you see members of the Panthers wearing during the game? Then the official
NFLShop
is the place for you!
SHOP AND SAVE BIG ON ALL CAROLINA PANTHERS GEAR HERE!
Please note, we have included affiliate links within this post to support the maintenance and development of this site.