Last Friday night after a long week, I found myself sitting in my house whining ... to myself. I wanted to complain that I had hours of work left on a Friday night and the Internet had gone down in my house — then I remembered I have a job and house, so I shut up. But even still, the little stressors in my life were attacking my mind like a parasite, eating my positive thoughts and laying eggs of self-doubt. Don't you hate it when that happens?
So I figured that in order to stop whining, I should just go get some wine ... it hasn't yet been FDA-approved, but I hear it's a good medicinal remedy against bad moods.
So I went to check out Yn Café in Dilworth, where the element is wine.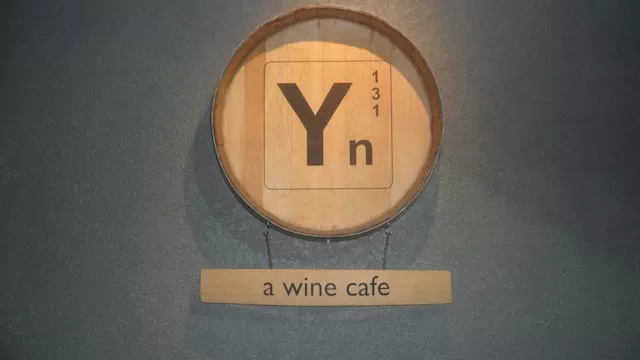 It's a hole in the wall — not that it's not nice, but it is literally a hole in the wall. It's like 131 Main's secret wine cellar. With its dark wood, dark lighting, and discrete ambiance, it's a good place to take someone you don't really want to be seen with — like an Ashley Madison date or something. But it's also a good place to go for an innocent low-key relaxed night, or in my case, a place to whip out the laptop secluded from Internet, drink wine and work on my book in a venue as cozy as my own living room (with a much more extensive wine rack).
I ordered the King Fu Girl Reisling, hoping it would fight off the parasites infiltrating my head. And I also ordered some cheese to go with my wine: the famous double dip from 131 Main in fact (but seeing as how it's summertime and I have to wear a bikini in public, I ordered celery to substitute the chips).
I also ordered a Diet Coke, which came in a miniature old school bottle from back in the day when they actually put coke in Coke. I often wonder what ingredient they use to substitute the coke, and if it's as addictive …because I think I'm legitimately addicted to Diet Coke.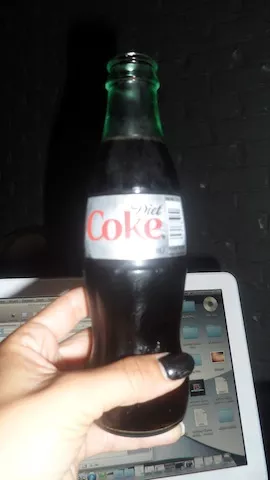 Since it was a Friday night, there was live music by Brendan, whose amazing, sweet voice made me feel like I should have been sitting in the lawn of an amphitheater waiting for John Mayer to come on. But he was faded out by the screeching shrill of an infant. There was a baby, in a bar …. but it's OK in that kind of bar, at only 8 p.m.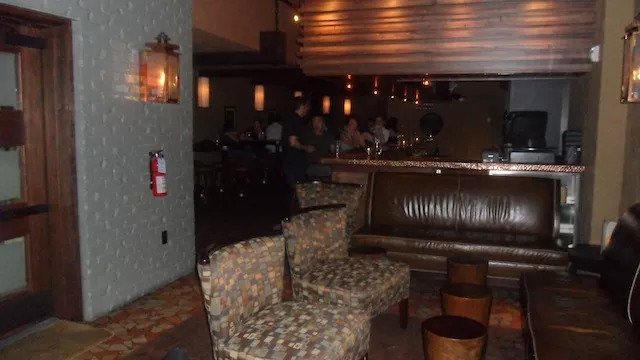 Yn Cafe is open all week to help cure you from whining ...
Monday – ½ off on all bottles
Tuesday – All for 6
All wines are $6/glass
Wednesday – wine tasting Wednesday
Complimentary wine tasting 5 – 7 p.m.
Thursday – Inappropriate Thursday
"New bottle opened each week that has no business being served by the glass. Inappropriately priced at $10."
Friday – Live music. When it's not 100 degrees outside, they perform and party on the patio.
But every day is Happy Hour from 5  p.m.-7 p.m. and the $5 cheese plates and tapas will be sure to make you happy.