As a nightlife writer, I have spent a lot of time in front of the bar... but I've never really spent any time behind it. My resume has everything from teacher to TV to Disney intern to an arcade manager, but I have never bartended in my life, and I never took Mixology 101 in college.
The first time I even stepped behind the bar was at Whisky River in which I invented a cocktail, the Slutty Shirley Temple.
My friend, DJ Jazzy Jimmy, always texts me asking me to do random shit — such as judge the Snook-a-like contest and host a Sex and the City party — has asked me to guest bartend.
I signed up to publicly humiliate myself because I saw it as a way to raise money for Mike Minter's I Am a Foot Soldier camps, and I will use all tips I earn to sponsor kids for either his football camp or my dance camp!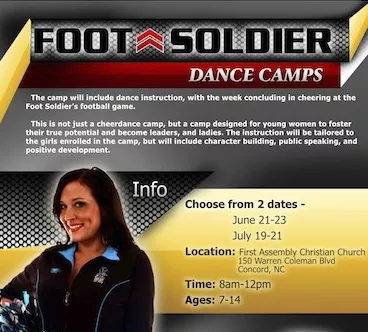 So in risk of sounding like a mass text I get every weekend ... After Alive After Five tonight come see me at Whisky River slinging bottles for kids and bartending for charity. There is something about that that just doesn't sound right ... but you know what I mean.
I am secretly hoping everyone orders beers, or Slutty Shirley Temples so I can know what I'm doing. But even though I probably won't deserve a tip because you'll have to tell me what kind of liquor to pour in your shot ... the kids deserve it.