Green Flag on the holiday weekend!
Happy birthday, America! Time to fire up the grill, eat some hotdogs, watch fireworks ... and a NASCAR race.
You can watch the Daytona 400.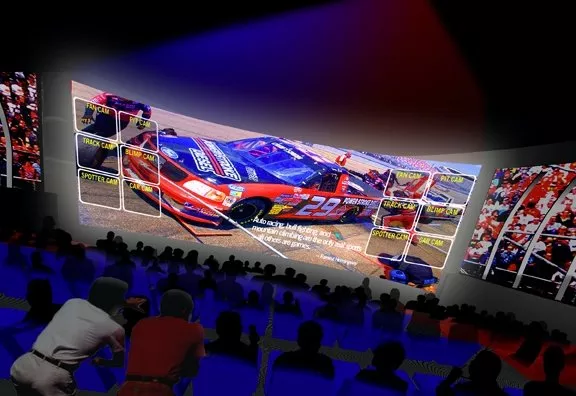 Tickets to the viewing party are $5 and include a free simulator ride and race scanner like that of an actual race that broadcasts drivers and crew radio chat and lap-by-lap commentary. But unlike an actual race at the Beast of the SouthEast, the HOF is not BYOB - concessions and a cash bar will be available.
Note, it's a simulator, not STIMULATOR ... which I learned after incorrectly saying "the vibrations of the stimulators ..." on live television. Whoops.
Doors open at 6:30 p.m. for NASCAR Hall of Fame Members; 7 p.m. for general public. Green Flag waves at 7:30 p.m.