Meet Molly ...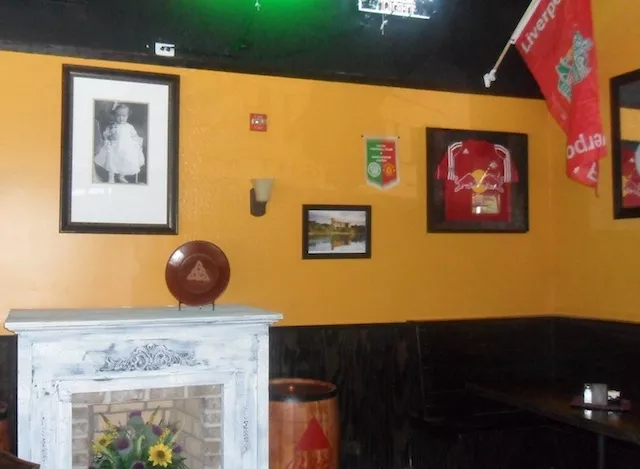 This is Molly MacPherson, the real-ife person from Scotland for which the newest pub opening in Uptown is named: Molly MacPhersons Scottish Pub.
This authentic Scottish pub doesn't open its doors until Friday — and the ribbon cutting and official grand opening isn't until July 1 — but here's a sneak peek ...
Note the English pourers. Molly's will have 76 single malt whiskeys .. .or as we call it, scotch ... 'cause it's from Scotland.
Add Molly's to the list of places to watch the World Cup. The "pub-prietor" Dannie Cloutier clarified that it will be a Celtic futbol club (as opposed to the Rangers, the other Scotland team).
But not like Jackalope Jacks, which is an English soccer bar. (Following the USA goal that England's keeper basically gave us, noted by the fact he dropped to the fetal position before the ball even hit the net, an English fan walked over and violently head butted a USA fan for cheering. Now, was that necessary?)
And what's up with the riots in L.A. following the NBA final game ... did the Lakers win or was there another Rodney King incident? Shouldn't they have been celebrating, not burning cars? That's more redneck than West Virginia's tradition to burn couches.
Anyway ...
Molly's will feature authentic Scottish dishes and will also have bag pipers as live entertainment. Now that gives them some Scottish street cred.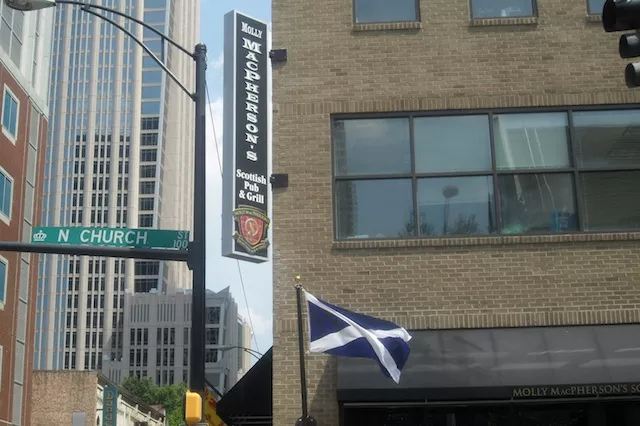 The cursed corner of 5th and Church Street has gone International. There's Scotland (Molly's), Thailand (Basil), Ireland (Dandelion Market), Spain (LaTorres), and Japan (Figi) covered ... you can drink around the world like in Disney's Epcot Center.