No, I'm not giving away kitchen furniture ... I'm inviting a group of friends to join me at my VIP table (equipped with a bottle) for Denny Hamlin's party tonight at Butter.
In NASCAR, if you're not first, you're last — but I honor 32 e-mails, one for every car in the standard field of a Cup race. I'll put the first 32 people to e-mail me at [email protected] on the list. But the first place winner gets to go to Victory Lane with a group of friends — as in the VIP table where drinks are on me. Shake and Bake!
Green Flag!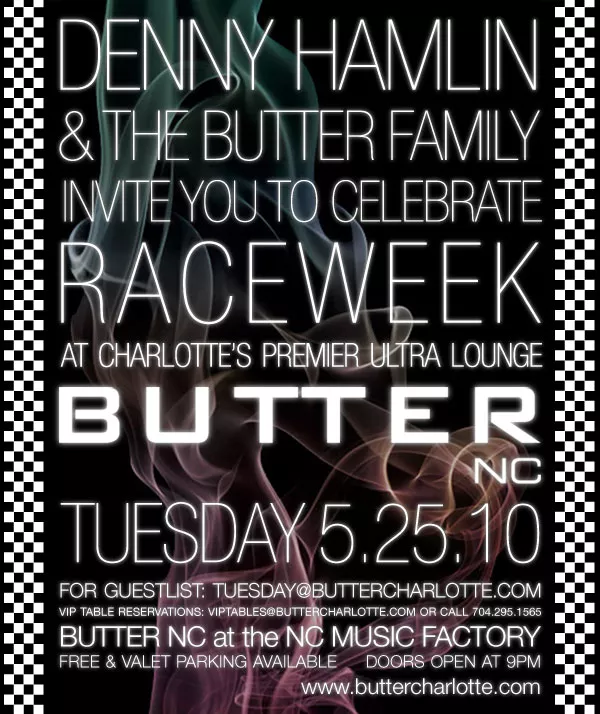 And earlier in the evening, join me at Rock Bottom for a Sex and the City Happy Hour where I'll be giving out tickets to see Sex and the City 2.