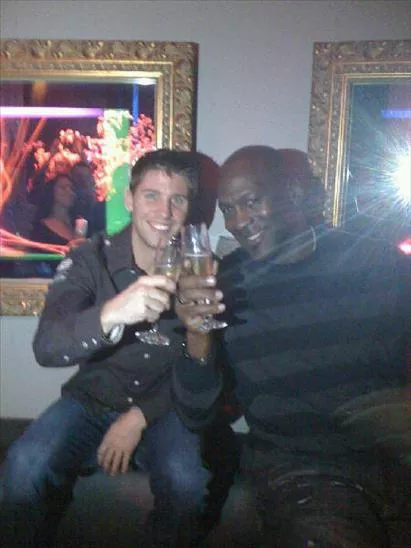 Denny Hamlin went straight from spraying champagne in Victory Lane in Martinsville, to toasting champagne with Michael Jordan at BUTTER. I wonder if Jordan gave the broom the Orlando Magic used to sweep the Bobcats to Denny before he went on to sweep Darlington.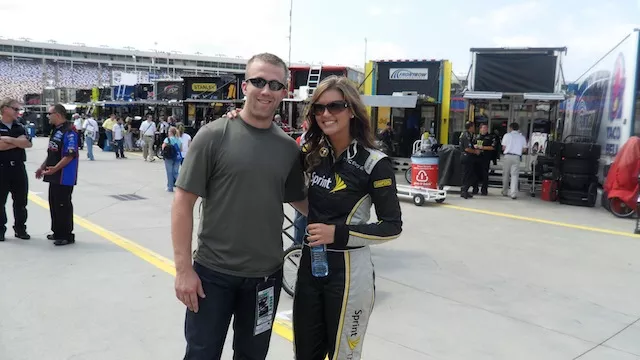 Tucker Max goes to a NASCAR race. And of course he found the hot girls there.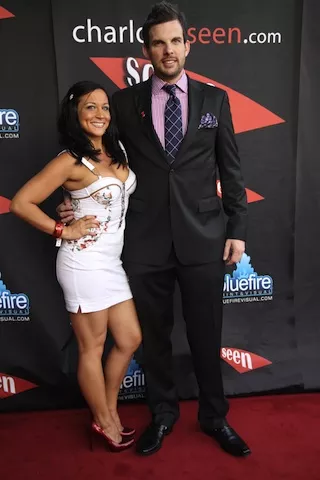 No, Brotha Fred and I are not dating ... we just hosted the Charlotte Style event together at Ballantyne Resort.
Birds of Prey from the Raptor Center were the guests of honor at the Garrison condo party. Meanwhile, my 16-year-old niece was being preyed on by unsuspecting men my age. You know, I feel bad for guys — it's a cruel, mean joke that young girls often look like fully-developed women. My underage niece even has bigger boobs than me.
South Carolina governor-hopeful Andre Bauer with comedian Killer Beaz at a comedy show at Michael Waltrip Racing.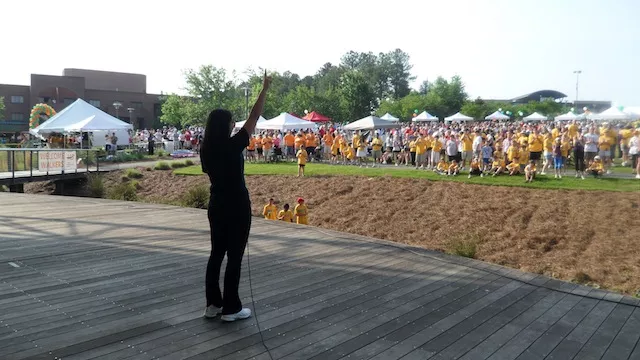 Emcee'ing the MS Walk at Symphony Park ... cause what's the point in having a voice if you don't use it to spread awareness for causes?
I have officially made it in life ... I made the Red Rocks menu at Birkdale Village. I'm a Sweet Tea Mojito: a little southern, and a little Spanish, just like me.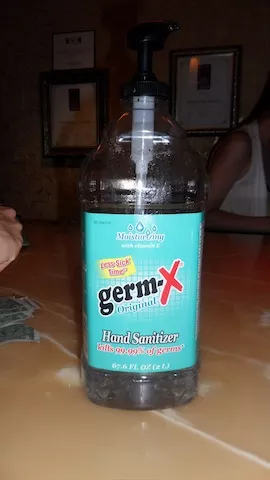 This massive bottle of hand sanitizer was found at the entrance of the Men's Club. To disinfect the pole? The better question is why was I at The Men's Club? ...for their $10 late night breakfast buffet, duh!
p.s. It's Rusty Rudder season! ... where you can find former Miss Hawaiian Tropics and Lady Cats (you're welcome boys) ;)