I was born and raised in the South. So, let's be real… I like to eat.
To me, the only thing better than going out is going out to eat afterward to recount the events of the evening, be it late-night or the morning-after.
Last week, I blogged about EggHeads After Dark being a late-night diner in Uptown. Well, it gets even better. Now, there's a 24-hour diner opening in SouthEnd. The Kings Mountain Diner is not only opening a location in SouthEnd ... it is literally being relocated. The Midnight Diner is being dropped off next week and is set to open in mid-May.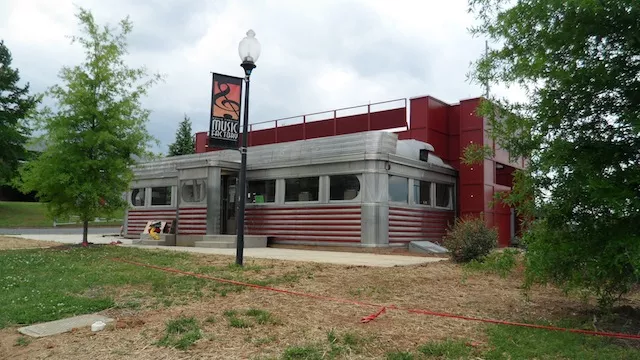 Meanwhile, the modular diner built in 1948 that plopped down at the N.C. Music Factory months ago, Matties, is opening within the next few weeks.
Of course, the only thing better than a late-night meal, is the Morning After Meal.
A good new brunch spot to go to is Dandelion Market. They even have a menu item called the Hangover Hash — a real breakfast of champions that doesn't include Pepto Bismol. But it does include grease and a Bloody Mary bar that had so many different hot sauces, peppers, and tomato juices it was actually rather intimidating. I didn't know what to do with all of this ...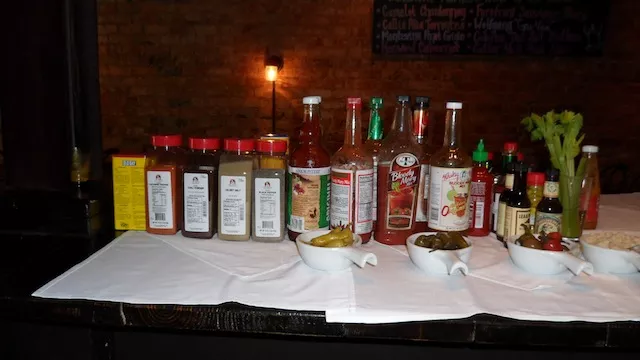 I've also recently discovered another brunch treasure on Central after I went to Zada Jane's and saw that the line for tables was longer than the line for Suite and BUTTER combined the night before. If you don't feel like waiting an hour, drive down Central Avenue a little further and you'll come to LuLu's, a French cafe whose brunch rivals that of Zada Jane's. Their pimento cheese grits is a delicacy to this G.R.I.T. (Girl Raised in the South).
Now, can someone please pass the butter?