... I am writing in all caps because I'm so excited about it.
I have been saying that Uptown needs a late night diner that serves breakfast since I moved here. And finally, someone more important than me has spoken ... because now we have Eggheads After Dark.
Where and what is that you ask? It's a relatively new breakfast place in Latta Arcade – and their new thing is they're open late.
With a diner in the front, and bar in the back, EggHeads has a full bar, and a full menu until 2 a.m. Tues. - Sat. (Open even later for food on busy weekend nights).
And just when you thought it couldn't get any better - you get a half price appetizer with the purchase of two drinks. And, they have karaoke and a 20-foot outdoor movie screen.
Oh, but it gets even better …the parking lot right next to Latta Arcade on 3rd between Tryon and Church is free on the weekends. So you can park there for free, then use the money you saved on parking to buy breakfast on your way back to your car.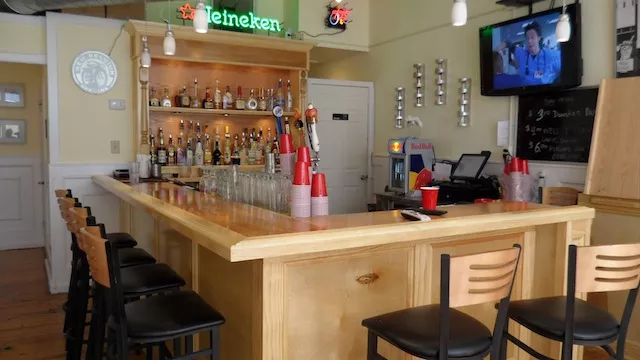 But Eggheads After Dark isn't just a late night spot for food and drunken karaoke. It's a bar with a nightlife. Tuesday is Industry Night, Wednesday is College Night and Thursday is Ladies' Night. Oh, and they also serve brunch before dark so you can get the morning-after meal.
There is a late night diner opening soon in the NC Music Factory as well.