I may have hosted the Miss Lake Norman pageant, but don't get me wrong... I am by no means, a beauty queen.
As a baby, my face was essentially nothing but fat cheeks with dimples, which apparently was adorable by southwestern Virginia standards because everyone talked my mom into entering me in the county fair's baby beauty contest, and next thing I know I am little Miss Rockingham County… up until the point I started walking. My mom put me in a dress and took me back to the county fair, but rather than lining up on stage with the other prositots, I ran off and dove into the pig's pen at the livestock exhibit near the stage and started splashing in the mud, in my dress. I obviously have no recollection of this, I was just told this story by everyone in my hometown. Apparently, I haven't changed a bit …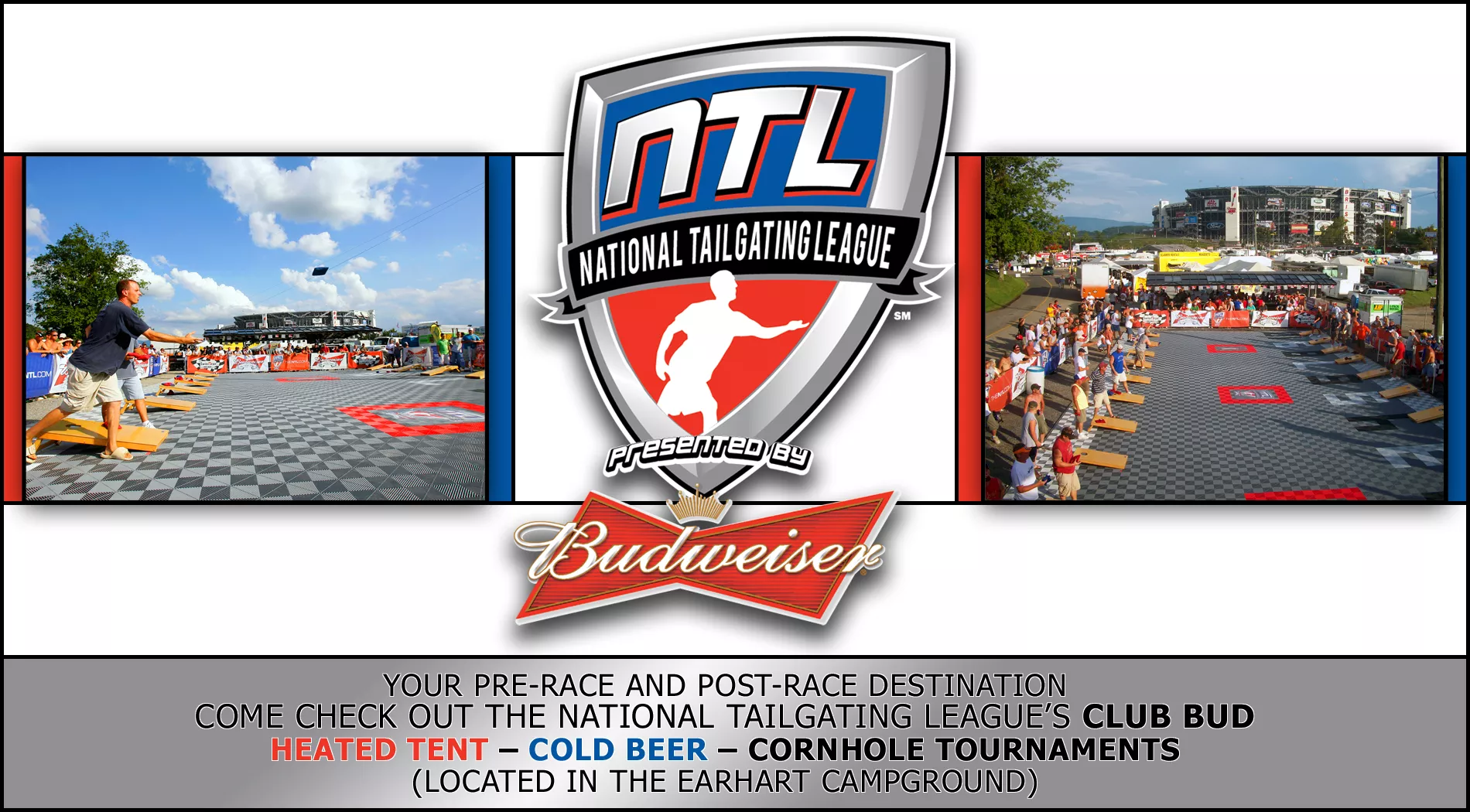 Needless to say, I never entered a pageant again. But I was recently bequeathed a crown ... a crown that dons me the most prestigious of party titles, an honor for which I will hold in the highest regard ... I am the first ever Miss Tailgate for the National Tailgating League — hereby pronounced Queen of Tailgating. A role that I promise to fulfill with the grace and poise of a queen ... and a damn good cornhole player.
I will be traveling with the National Tailgating League to races and games to emcee the Cornhole Tournaments and host the party. You see, The NTL isn't just a Cornhole Tournament ... it's a freaking tailgate. They have the Budweiser Porta-Party, which at Bristol will be a sports bar in the middle of Earhart Campgrounds. But you should sign up for the tournament because you win money. And I don't know about you, but I like winning money. Sign up here
The show Fast Track to Fame, the new high-octane talent show on SPEED where performers
can zoom from 'nobody' to star in 60 minutes, will also be at Bristol. And much like I did for America's Got Talent ... I am helping them find talent. See how you can audition here ... and I'll see you in Bristol.