In spirit of Election Day I have decided to elect my favorite nightlife spot in Charlotte. The votes have been tallied, and I have come to a unanimous decision (with myself) that my favorite place to go for a night out is ... (drum roll please) ... The Time Cable Warner Arena.
Yes, really.
Not only have I seen concerts from Kanye West to Taylor Swift there (no, not together - or else he probably would've stolen the mic out of her hand), but the Bobcats season opener was last weekend against the N.Y. Knicks. So you know what that means ... we have 30 some odd parties, er, I mean ... games to go to.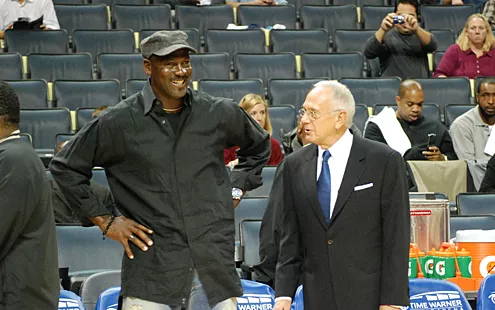 But let's just say I didn't mind that the Knicks game went into double overtime, for the win ... because I got to stay at the arena longer – they even have a post game party in their Front Court Bar.
In fact, I like going to the games so much that the Bobcats have noticed and started publishing my blogs on their site. See …
Check out Bobcats Break for behind the scenes, and in the stands reports from the dome of nightlife that is the arena.