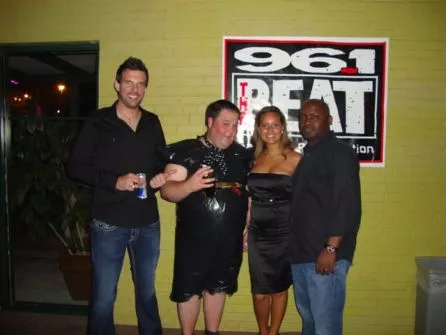 Brotha Fred's AM Mayhem at the Little Black Dress party at Halo. Nice dress, Cubby... that's a trash bag.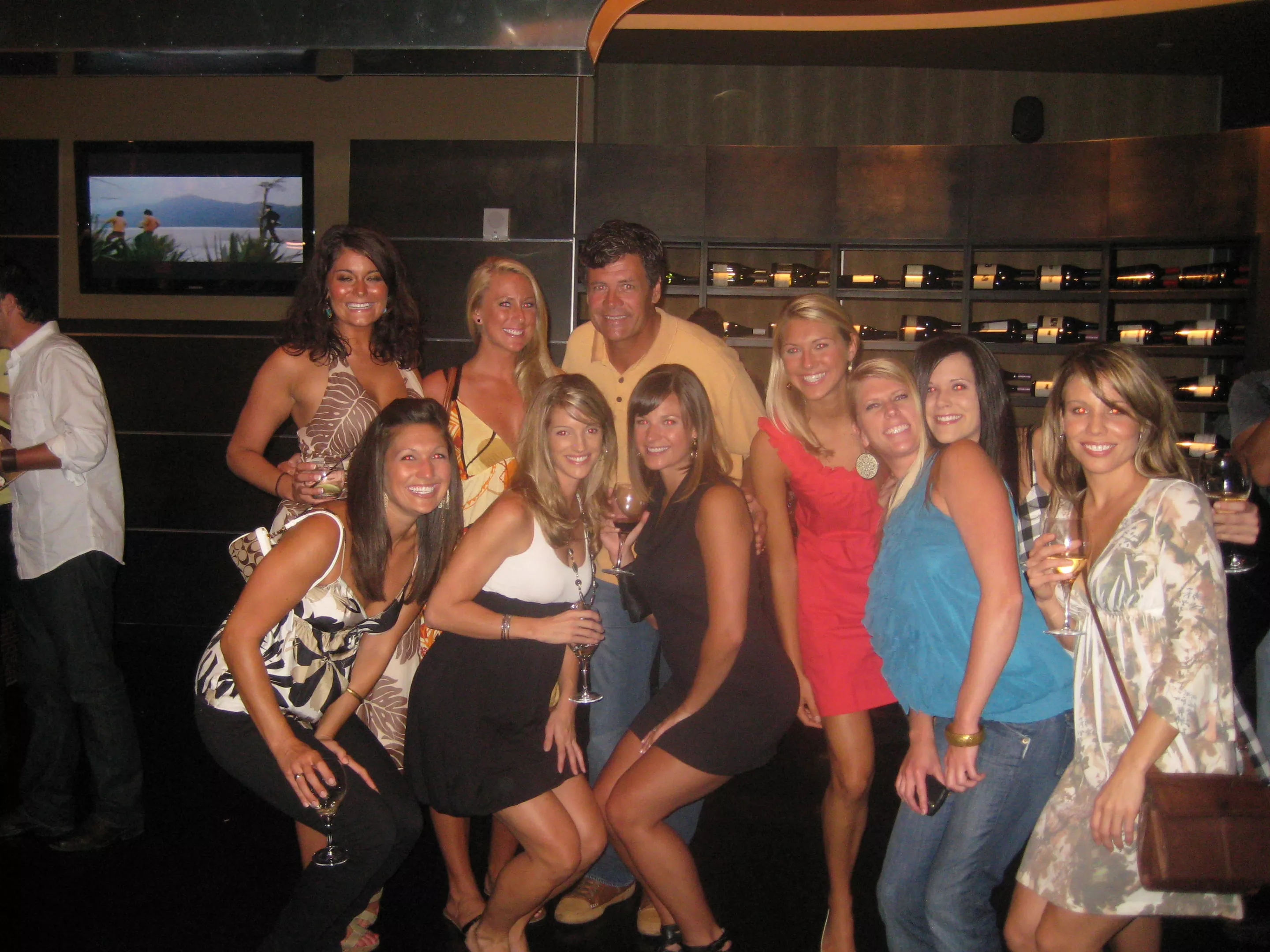 No Michael Waltripp does not have a harem ... those are all MY girls. We ran into him (and he into our picture) at the Enso grand opening in the EpiCentre.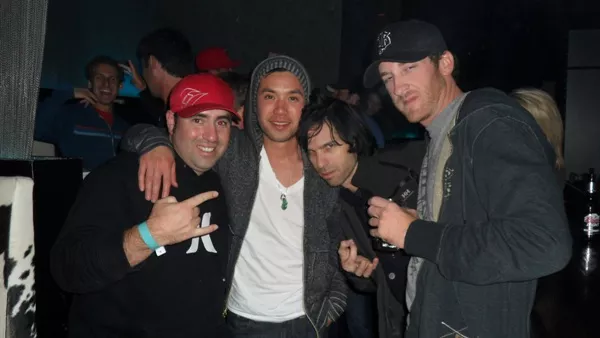 O.A.R comes to "This Town" ... to the NC Music Factory Uptown Amphitheater and Whisky River.
The redneck princess? ... no that's Monica, Miss Sprint (center). Which I guess you can say essentially qualifies her as such.
Miss North Carolina Katherine Southard at Charlotte N.C. Fashion Week.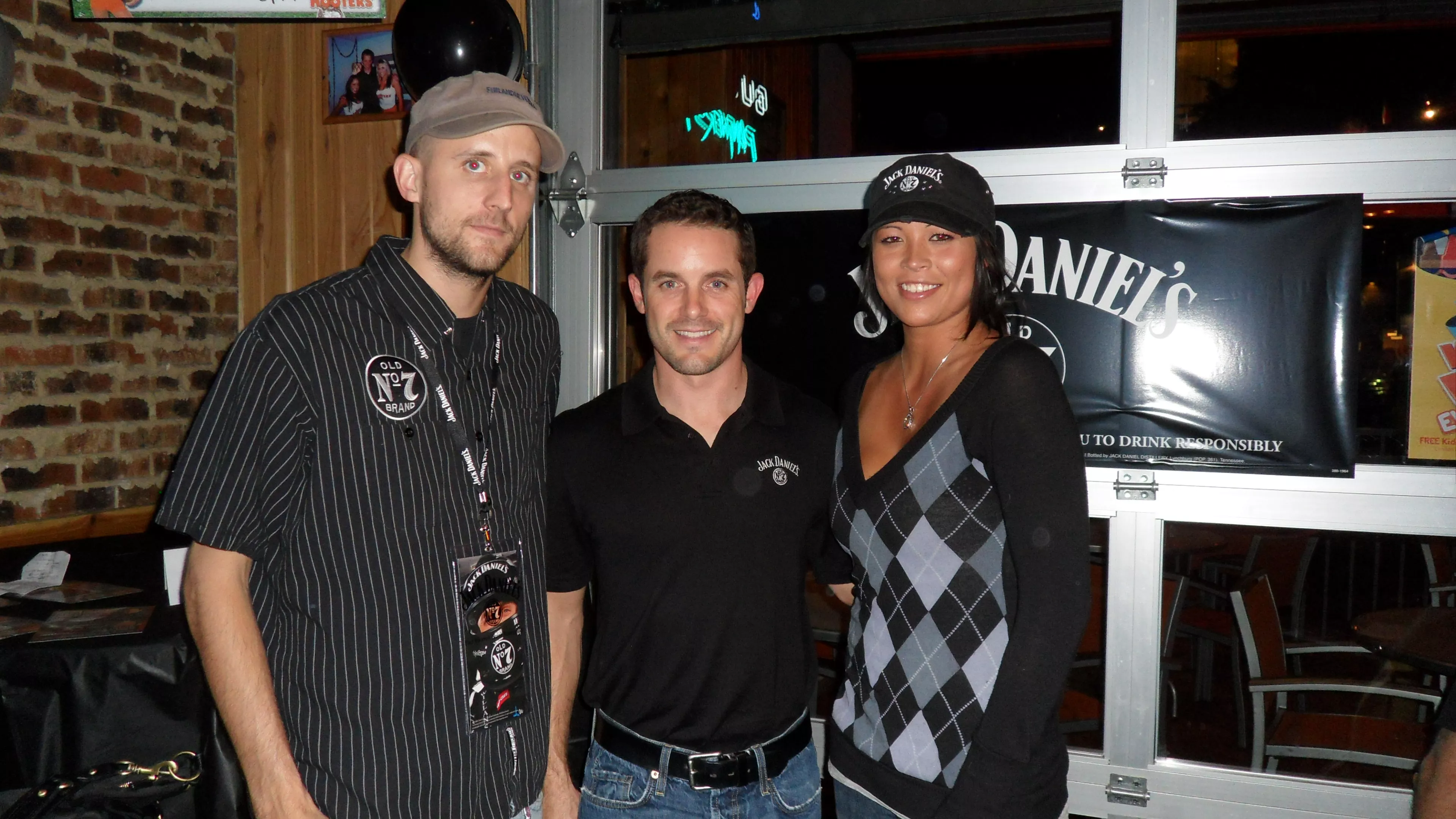 Also seen on the scene during race week was Casey Mears and his good friend (and sponsor) Jack Daniels at Hooters.
The Bobcats season is about to begin, and we can only hope theirs starts off better than the Panther's did. But CJ from 96.1 The Beat and I can already tell you the Ladycats are hot at least, because we judged the auditions. Meow.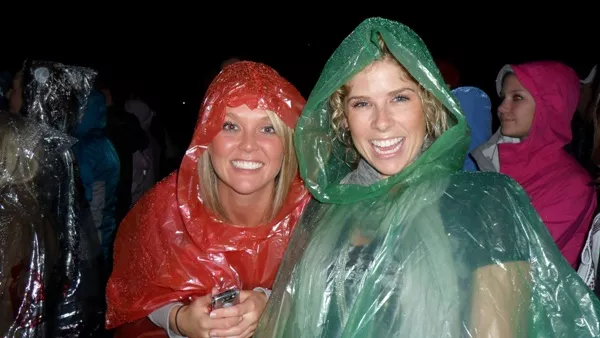 Poncho Party at Uptown Amphitheater featuring the Zac Brown Band ... and the Phil's girls.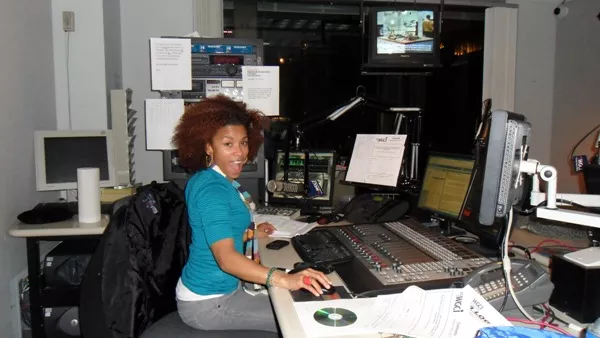 Former Charlotte media darling Consuella working from her new studio in Chicago.
And last but not least ... a pregnant Hooters girl. I actually confiscated this picture from TheDirty.com, but there is in fact a pregnant Hooters girl at the one Uptown.