Not as in Patrone XO, but as in the kinda-sorta-new tapas lounge in Lake Norman that just re-opened after getting a make-over and new management. Meanwhile, NV Lounge has new synergy. As in, the owner of NV is now an owner of XO and NV is now called Synergy.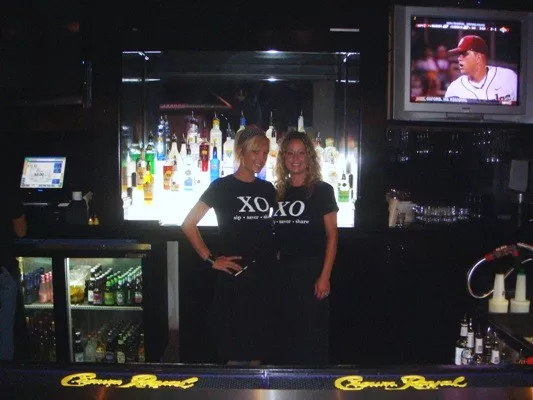 XO kinda reminded me of Soul Gastrolougne in Plaza Midwood – it has a similar tapas menu and sparkling sake. But it's more of a leather couch kinda lounge. It's upscale, but not uptight. I rolled through in my swimsuit fresh off the lake and although I was out of place, I wasn't made to feel that way. I xoxo the staff.
Wednesday is the grand opening, which will include a wine tasting. Speaking of wine, try their red wine ice cream.
Synergy is going to put the sin in synergy and you can sip, savor and share at XO. Just some more reasons to venture up to the lake this summer.
Xoxo,
Brittney