As in the Eric Church concert at Coyote Joe's.
The Deal
I am at risk of becoming a Coyote Joe regular; that was my third time there in a month. I was boot scooting and boogying the week before to Jason Aldean and to Lee Brice a few weeks prior to that. Like Church's song people were drinking a little drink and smoking a little smoke … outside (cause Coyote Joes has gone smoke free … now we don't have to worry about spontaneously combusting due to the combination of smoke and hairspray).
The Good: All three shows were good, but Eric Church was great. He sang that he loves a good loud honky tonk that rocks on Friday night. Well, he was the one rocking the honky tonk — along with opener Jonathan Singleton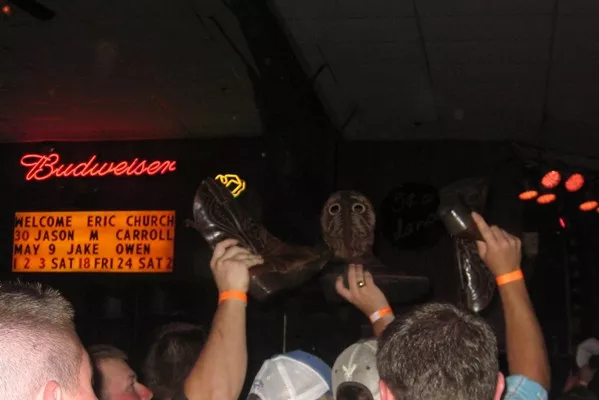 The Bad: People took off their boots off during Eric Church's song about cowboy boots and proceeded to wave them in the air (like they just didn't care) which made the place reek of feet. Is that like the country's version of the Petey Pablo song: North Carolina, come on and raise up, take your boots off, waving 'em round your head, spin it like a helicopter… YEE HAW!
The Verdict: Eric Church reps the Carolinas well … he even named his latest album Carolina. That, and either this dude is a bed-wetter, or he drank a little too much that night: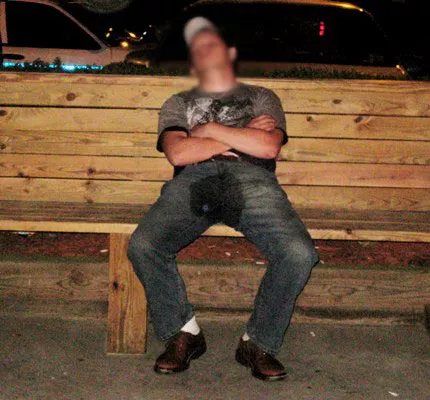 Upcoming shows at Coyote Joe's ...
April 30: John Michael Carroll's album release party
May 9: Jake Owen
May 21: Zac Brown Band