Chima (pronounced Chi-ma, not Chime-a as I stood, or spoke rather, corrected).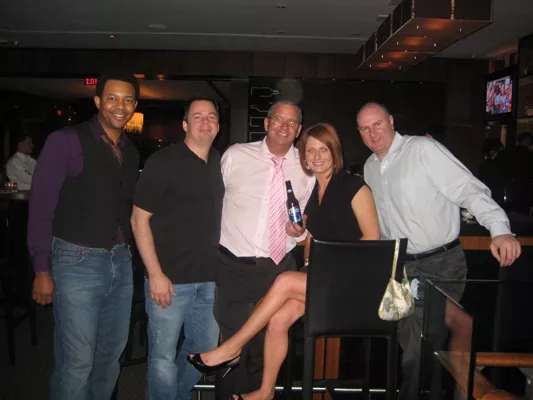 I've been to Chima twice – and it wasn't to eat the delicacy that is Brazilian meat shaved right off the bone... It was to party. As it turns out, Chima isn't just a place to fine dine, it's a fine place to wine. Last night I went for the ELEVATE Magazine's Best Of party.
They had a signature shot called the "Shaved Beaver" – considering it's a Brazilian restaurant shouldn't it be referred to as the "Brazilian Waxed Beaver?"
On Fridays they have live Brazilian music, on Tuesdays they have wine tastings and on Wednesdays they offer $2 martinis and $4 Caipirinhas (to ladies only). Speaking of which, how does the bar industry get away with only offering no covers and specials to the ladies – is that not sexiest? Not like I mind, just saying...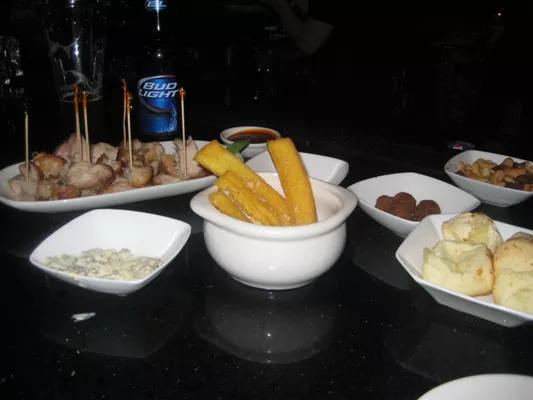 But the food is good as hell too... might I suggest the Pollena, which is like a grit French fries... Us G.R.I.T.S (girls raised in the south) sure do like our shit fried.
Afterwards, we went to Suite where we bumped into Survivor winners Jenna Morasca and Ethan Zohn. It took everything in me not to break out into the chorus of Destiny's Child: "I'm a Survivor!"