I've reluctantly joined the masses and taken my search for love onto the Internet. My less-than-stellar track record with online dating has been well documented here, here and here. It has gotten me a few dates, but mostly lazy invitations to hook up. When I came across a local speed-dating group on Meetup.com with over 3,000 members, I thought I had hit the jackpot. That's a lot of people looking for connection - people who were actually getting out of the house with the intention of meeting someone.
The group usually splits events into two age groups, 25 to 39 and 35 to 55. I am in the lucky sweet spot where I could attend either, but I chose to go check out the younger crowd. The event was held in the basement of SIP. Located in the heart of Uptown, it is accessible, but also private. The bar seating and tables make it easy to have one-on-one conversations but also not feel too isolated. It was a good size for the group that night.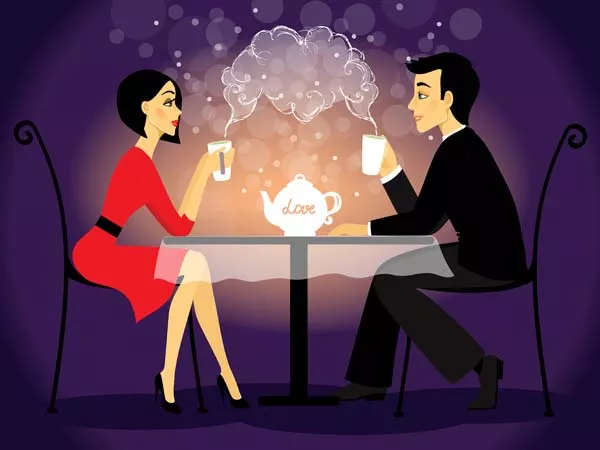 I walked in a few minutes late, slapped on my name tag, and hurriedly took a seat at the bar with date No. 1. It was surprisingly easy to find topics of conversation. The default questions like "Where are you from?" and "What do you do?" get old real quick. Everyone seemed pretty relaxed. Knowing that our time was limited, my dates and I usually found common interests to talk about and were disappointed when the bell rang and signaled the rotation.
Out of the dozen guys I met, only one of them was difficult to talk with - the awkward IT guy who was harmless enough but also kind of creepy. Come to think of it, there were a couple of IT guys there (must be a neglected demographic in the dating scene). There was also a professor, an arborist, a salesman, and a grave digger. Yes, a grave digger.
With speed dating, I was forced to interact with each of them. There was no technology to hide behind, and that is the way I prefer it. For me, so much matters in how a man carries himself, how he speaks, and how he laughs. I never really know if I am attracted to someone until we are within three feet of each other. Great pictures and clever profiles and witty texts only reveal so much.
It was a fun night, and I enjoyed meeting men I probably would have too easily dismissed online. I went home and selected my matches. The following day, I was alerted that three of my picks had also picked me. Not bad.
I've corresponded with two of the men but haven't met with either since. One is out of town on business (or so he says). The other hinted at a possible date but then only invited me over to his place. (Yes. It is getting ridiculously predictable now.) We were texting about our shared loved of Mac's Speed Shop and instead of asking me to dinner there, or even just to meet there for a beer, he said "When you come over to see me, we can order take out from there." In my book, that sounds like a booty call. Or at the very least, he is lazy. Not interested.
Speed dating wasn't any more successful for me than online dating. I am becoming more comfortable with the realization that what I am looking for may not be found.