In the interest of pseudo-scientific research, I created an online dating profile for an attractive woman who was looking for nothing more than a good time. The response was overwhelming. I tried to return the emails as they came in but it became too time-consuming. In less than five hours, I received emails from 100 local men anxious to meet this brunette beauty. The sheer speed at which the response came was laughable.

I created the fake profile based on a few simple tips from the pros:
1. The pictures should be flattering, but realistic
2. Keep the biography portion short and light-hearted
3. Keep your interests generic and vague
4. Be fun and positive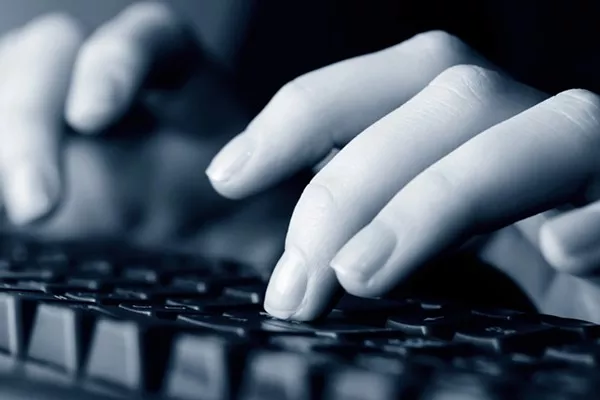 The pictures I used were headshots, not the full-body pics that the service suggested that I include, and not the bikini pics that I assumed garner the most attention. The woman was attractive in the hot-soccer-mom kind of way. Pretty, but not pretentious. Men commented that they liked her confidence. They also noted her claim to fame - that she makes an amazing pot of chili. (Women, are you taking notes?) Contrary to popular belief, you don't have to be in a string bikini to get men's attention online.

By the time I woke up the following morning, I had 42 new emails, some from the same men, trying yet again to capture the brunette's attention. I tried to take down the profile, but this particular site requires activation for at least 24 hours. I hid the profile to try to keep the emails at bay, but they continued to pour in. By 5 p.m., a total of 24 hours online, this woman received well over 200 responses to her online personal ad that played to men's requests: be low maintenance, have your own money, be up for a good time. The most popular phrase in men's profiles is "no drama."

To take it one step further and see how receptive these men were to an offer of a one-night stand, I responded to 15 men, picking a random sample from all those that had shown interest. I basically told them I wasn't interested in chit-chat but was looking for sex that night. It was my way of loosely duplicating one of my favorite sociological studies. In 1989, there was a paper published in Journal of Psychology and Human Sexuality called "Gender Differences in Receptivity to Sexual Offers." In the study, a woman walks up to men on a college campus and proposes sex. A majority of the men agreed to an immediate hook-up with the stranger. When roles were reversed, zero women agreed. The theory is that men are eager to seize the opportunity for no-strings-attached sex, but women are inherently more aware of the dangers in going home with a stranger.

My "research" turned up similar results: two-fifths of the men declined or ignored the offer and three-fifths were "game on!" Going solely off a profile and a couple brief messages, they were ready to make plans for hooking up that night. Some told me where they worked, what their schedule was, and even their home address. One guy did seem to have his wits about him and caught on right away: "Wait. Am I being catfished?"