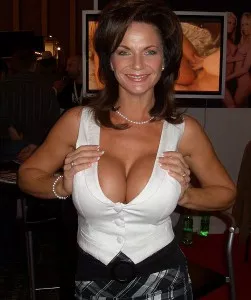 When it comes to sex, older women know what they're doing and are very confident about it, according to a new study.
Older men, not so much.
Well, a majority of the baby boomers think they've learned just about all there is to know on the subject — and more women than men are confident of their knowledge -- according to a new Associated Press-LifeGoesStrong.com poll.

Among people aged 45 to 65, 59 percent of women think they know all about sex, while just 48 percent of men share that confidence level.

"I don't think a single person in the whole world knows all there is about sex," commented Debby Herbenick of the Center for Sexual Health Promotion at Indiana University.

"Women historically have more resources," to learn about sex, noted Jennifer Bass, director of communications at the Kinsey Institute for Sex, Gender and Reproduction.
And let's face facts, women have to study their own bodies and decide what works best for them when it comes to having sex because every man isn't going to take his time to please his sex partner.
Herbenick agreed that women use their friends to talk about sex more than men do and are more likely to see a counselor or therapist.

Finding sexual pleasure can be more of a learning process for women, she said, "Women are just more likely to discuss sex in a real way with friends and other women."
Even though older women feel confident about sex, it doesn't mean they're happy with their current sex life.
Other findings of the poll include:

- Among age groups, baby boomers are the unhappiest with their sex lives. Some 24 percent say they're dissatisfied, compared with 12 percent of 18-29 year olds, 20 percent of 30-44 year olds and 17 percent of those over 65.

- A majority of female boomers -- 56 percent -- say their sex drive has decreased as they have gotten older, compared with 46 percent of men.

- Seventy-two percent of men aged 45-65 have fantasized about having sex with someone other than their sexual partner at the time, compared with 48 percent of women.

- Among married boomers, 62 percent said they had had sex for the first time with a partner other than their first spouse, while 35 percent said their first spouse was also their first sexual partner. Fourteen percent said they had sex for the first time with their first spouse, but not until after they were married.

- More baby boomer men, 73 percent, than women, 54 percent, said their first sexual partner was someone other than their first spouse. Just 15 percent of women over age 65 said they had sex for the first time with someone other than their first spouse, while 54 percent of men over 65 said their first partner wasn't their first spouse.