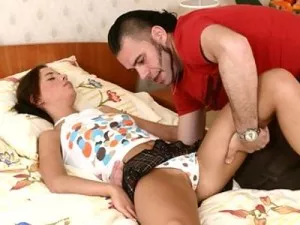 Remember your first time?
It probably wasn't romance and roses. But for whatever reason, Virgin porn seems to be hot these days.
Why, I don't know, but I guess people want to see white panties and blood. Like on this not-safe-for-work clip.
Here's the description:
View tons of pictures, screenshots and samples. Sign up to our Virgin Porn website to gain instant access to all of the tight fresh pussy getting fucked for the first time action!

To take the tour of more clips and scenes, just click on the pics. And when you're ready to start downloading uncensored hardcore movies and first time sex videos, become a member via the join page and you'll have instant access to "first time fucking!"
I couldn't imagine my first time being caught on video, but if you like it, check it out and tell Bangtown what's so hot about watching virgin porn.