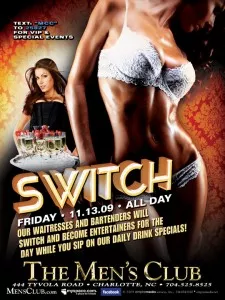 Here are the five best events to get you hot and bothered with or without a date going down in Charlotte and the surrounding area today, November 13, 2009 — as selected by the folks at Creative Loafing.
• Switch at The Men's Club
• Late night party at The Gold Club
• Body Art Ladies at The Estate.
• Flashback Friday at The Breakfast Club.
• DJ Jazzy Jimmy at Dixie's Tavern.