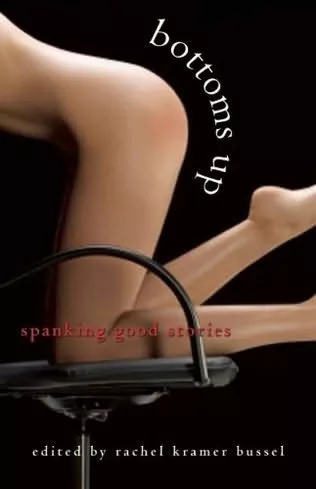 When the book Bottoms Up: Spanking good stories came across my desk, I was super curious. Of course, by the title you know it's about spanking ... but what about spanking?
Rachel Kramer Bussel edited the tome, which contains 20 short stories about spanking. The stories range from funny to thought-provoking. While they all have an erotic theme to them, not every stories has explicit sex. It's a great read. Creative Loafing spoke with Kramer Bussel about the book and found out this isn't the first booty-smacking anthology she's been a part of.
Creative Loafing: Why stories about spanking?
Kramer Bussel: It's something that I've been interested in for a while. It's a fun topic, it's not as intimidating as some other S&M activities. There is room for playfulness and I think it's something that when you say spanking, people immediately know what it is. It's something that's popular and people are curious about.
Do you hope the stories in this book will inspire people to try spanking?
I don't feel like I have an agenda, that I want more people to try spanking. But I do think it's something that a lot of people are curious about and a book of erotica is different from a 'how-to-book' and I think it can be a good way into the topic -- whether it's reading it by yourself or with a lover. I hope that the kind of experiences in the book are realistic enough that people might say, 'I may be interested in trying that.' I think it's something that people can read and say, can I put myself in the character's position. I hope that it's sort of a way to say that all sorts of people are interested in spanking.
How did you choose the stories that were in the book? What was it about these stories that kept the idea of spanking fresh?
It can be challenging, especially because you know going into it that all of the stories are about spanking. I really try to emphasize thinking creative, make it interesting and different. Because you don't just want [stories about] 'you've been a bad girl, I'm going to take you over my knee.' You want something that's in some way surprising.
Some of the stand-out stories in the book are:
"A Thousand Words" by Donna George Storey
"Sorority Sister" by Dominique Dunbar
"The Spanking Machine" by Rachel Kramer Bussel
"Flaming" by Jean Roberta