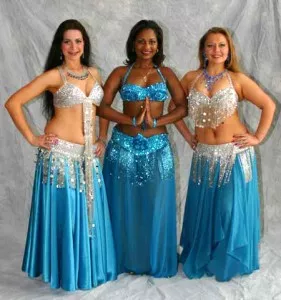 Not ready to take that pole dancing class to add some spice to your life or to get a unique workout?
Then you should try belly dancing. But if you're not sure that you'll keep up with it, then check it out for free.
Lotus Dance Studio offers a free intro to bellydancing class at several locations.

South Charlotte

September 22, 2009

7:30pm-8:30pm

Ballantyne Hotel and Lodge (Ballantyne Resort) - 10000 Ballantyne Commons Pkwy.

North Charlotte

September 21, 2009

7pm - 8pm

Dance Fever Charlotte - 5818 Prosperity Church Road

September 23, 2009

7pm - 8pm

Dance Productions - 5945-C Orr Road, Charlotte

Make sure to RSVP at 704-249-4379 to reserve your spot. If you sign up for classes you'll receive a discount.