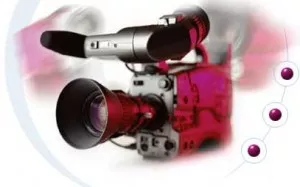 If you're over 18 and been with a guy in the 21st century, you've probably had these words uttered to you, "Want to make a video?"
Or maybe you're the camera ham and you asked your lover if he wanted to capture the act on tape. It's all well and good while you two are still together, but what happens when the love/lust is gone?
Unless you're someone like Paris Hilton or Kim Kardashain, a leaked sex tape won't sky rocket you into a celebrity. You may end up a laughing stock in your home town, called all kinds of names and even worse, you might find yourself on the homemade video section of Pornhub.
Think about it, not many people want the world to see them when they're having sex, especially if they aren't getting paid for it. And if you check out the comments under some of the homemade videos on porn sites, it's enough to make you feel sorry for the "actors."
So, if you're going to make a video with your current mate, set some ground rules (and yes, this may take some fun and spontenaity out of the process, but 10 years from now you'll be glad):
Take ownership of the video

Don't allow the video to be copied

If the relationship ends, destroy the video

Don't show the video to anyone, not even your best friend

Don't keep the video and try to use it against your co-star in the future

By no means do you upload the video to any Internet sight.