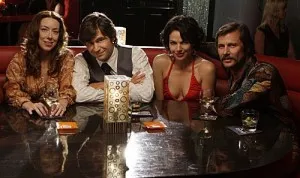 When you think about swingers and sex clubs, you think L.A. or New York.
But look in your own back yard if you want to find a sexy experience.
First, check out Adult Carolina. This is your gateway to swingers and clubs around the Carolinas.
If you're looking to get involved in the swingers lifestyle, here are a few things you should know:
An open mind is a must.
Actualswingers.com offers these tips:
Enter swinging as a couple – in the context of swinging you should enter as a couple. By being couples it does not mean that you need to be married, but should very least have a little history together.

Be familiar with each others' emotional needs and wants - this is an extremely important rule when it comes to feeling comfortable about other couples approaching you in a swinger lifestyle.

Confidence and comfort first – you and your partner must have confidence in each other when being approached by others. If this is not reached, jealousy will occur (see dealing with jealousy). You should be aware of each other comfort when swinging with other couples. If you or your partner is uncomfortable with a situation or activity, it should be ceded immediately.
I've heard that swinging can save marriages that have lost their spark.
Individuals can also explore and learn lots more about their sexual interests. Swinging can enhance a relationship and the commitment involved in the couple's relationship.
So if you want to try it and see what goes on underneath a banker's boxers, hook up with a one of the many swingers clubs in the area.